Aussie Crime! Ten Recent Australian Crime Fiction Books to Read this Australia Day.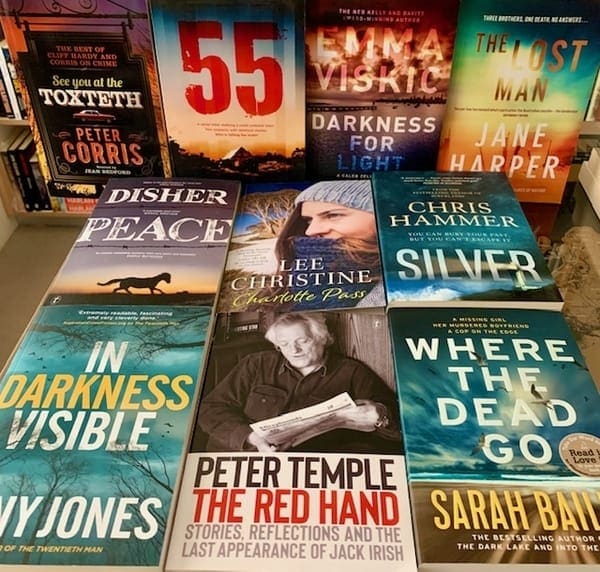 In recent years Australian crime fiction has been going through another period of growth and expansion. Although we have lost some major talents with the deaths of Peter Temple and the legendary 'godfather of Australian crime fiction' Peter Corris, others have arisen and taken the genre in new and exciting directions.
The growth of rural crime or bush/outback noir, has been particularly noticeable over the past few years, but there is also a steady stream of good urban crime novels that better reflect the reality of Australian life for many. Good new authors, such as Sarah Thornton, continue to make their debuts and one of the most impressive aspects has been the maturing and growth of writers such as Sarah Bailey and Emma Viskic, who have developed into world class authors.
The local crime fiction community has also been bolstered and supported by the presence of several successful international authors, such as Dervla McTiernan and Michael Robotham (who was recently nominated for an Edgar Award), who set their novels overseas.
Set out below are ten outstanding crime fiction books with an Australian setting, which have appeared in the past twelve months or so and are ideal for reading over the Australia Day weekend.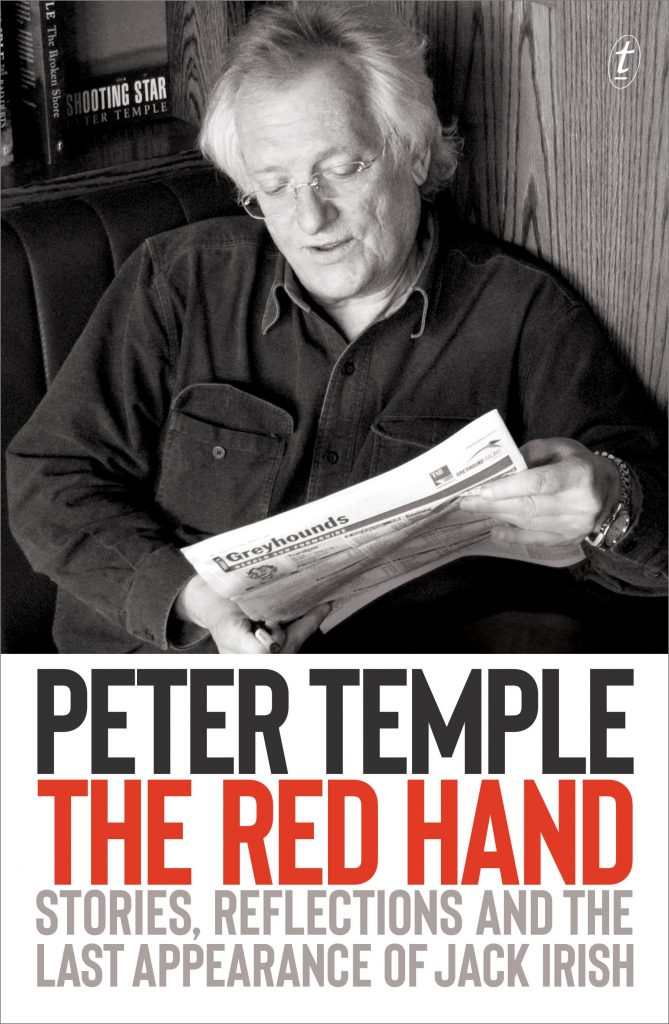 The Red Hand by Peter Temple. Peter Temple passed away in 2018. His output was not large, but was very significant and included the Golden Dagger Award winner The Broken Shore. The Red Hand is a collection of his short stories and articles and an entertaining extract from his last, uncompleted Jack Irish novel, High Art. Temple is arguably the best writer to grace the Australian crime fiction scene and certainly his ability to capture the rhythm and tone of modern Australia speech was second to none. This book provides great insight into the breadth of his ability. Original review at:
https://murdermayhemandlongdogs.com/red-hand-by-peter-temple-text-a32-99/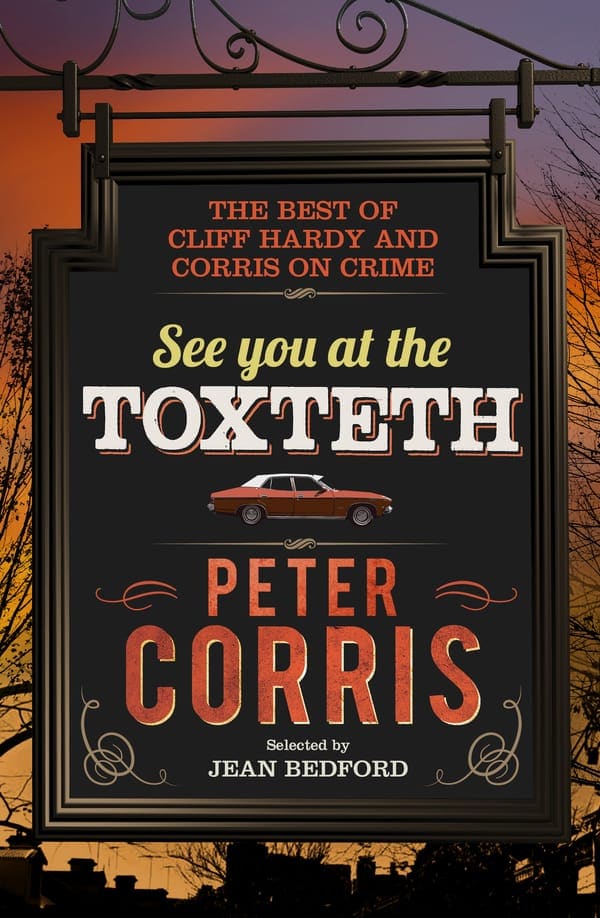 2. See You At The Toxteth by Peter Corris. Peter Corris also passed away in 2018. Affectionately known as the 'godfather of Australian crime fiction', Corris started the original renaissance of local crime fiction in the early 1980s with his books about Sydney PI Cliff Hardy. This collection of his best short stories, reviews and insightful observations on crime writing is a must for all fans of good crime fiction. Original review at:
https://murdermayhemandlongdogs.com/this-weeks-canberra-weekly-column-26-september-2019-peter-temple-and-peter-corris/
3. The Lost Man by Jane Harper. Jane Harper rocketed to international attention with her outstanding debut novel The Dry, which largely spawned the huge interest overseas and in Australia for crime novels set in the outback. The Lost Man is her third novel and many consider it to be her best yet. The good news is that she also has a new novel due out later this year.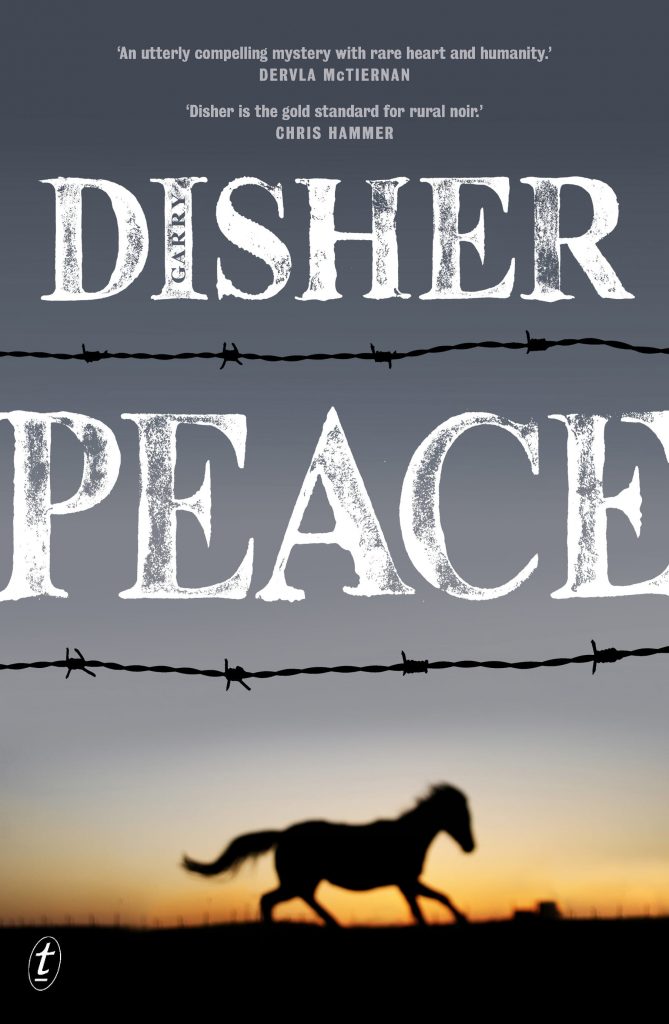 4. Peace by Garry Disher. Disher's crime fiction career started back in the early 1990s with his hardboiled tales about the amoral crook known only as Wyatt. In 2013 he produced one of the best crime novels of the past ten years with Bitter Wash Road. Peace is the long awaited sequel to Bitter Wash Road and is an outstanding piece of fiction and an insightful look at life in rural South Australia. Original review at:
https://murdermayhemandlongdogs.com/peace-by-garry-disher-text-29-99/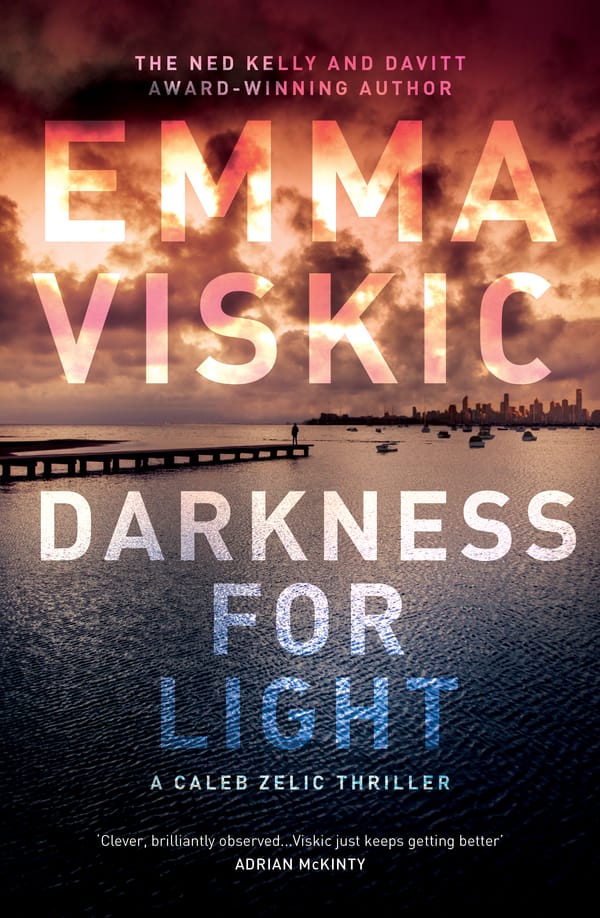 5. Darkness For Light by Emma Viskic. This is the third novel in Emma's series about deaf Melbourne PI Caleb Zelic and is probably the best. Very well written and skillfully plotted, it a pacy, exciting read, which also casts a jaundiced eye on contemporary Melbourne. Original review at:
https://murdermayhemandlongdogs.com/darkness-for-light-by-emma-viskic-echo/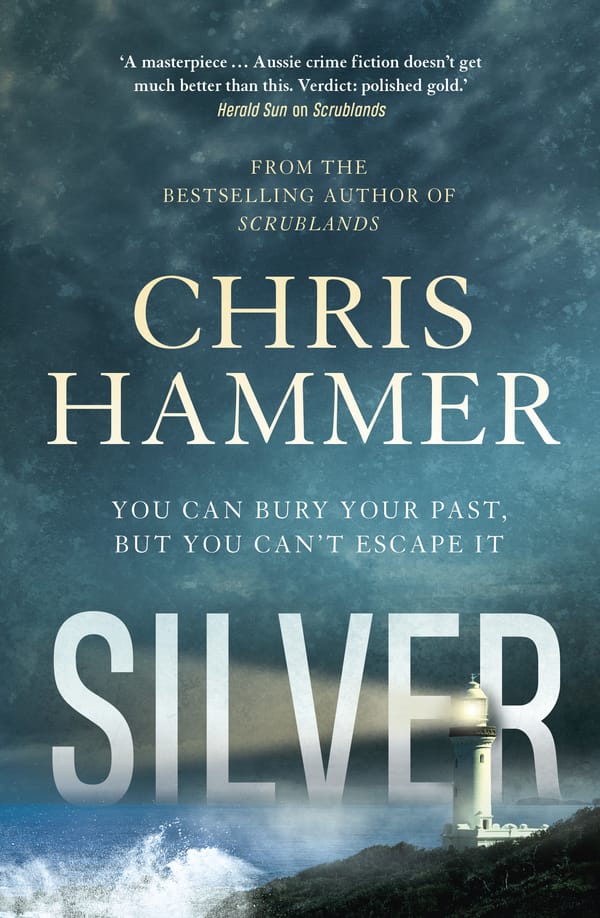 6. Silver by Chris Hammer. This classy follow-up to Hammer's Scrublands takes his journalist hero, Martin Scarsden, north to the northern coast of New South Wales and a murder which strikes close to home. A big, rich read, Silver confirms former journalist Hammer as a leading figure in the Australian crime fiction field. Original review at:
https://murdermayhemandlongdogs.com/silver-by-chris-hammer-allen-unwin-32-99/


7. In Darkness Visible by Tony Jones. Like Chris Hammer, journalist Tony Jones also has a good eye for the telling detail and a clear understanding of how the world works. His second novel is set in 2005 and once more features freelance journalist Anna Rosen, who becomes caught up in the murky world of international secret agencies and revenge. An intelligent and absorbing thriller, although a little on the slow side.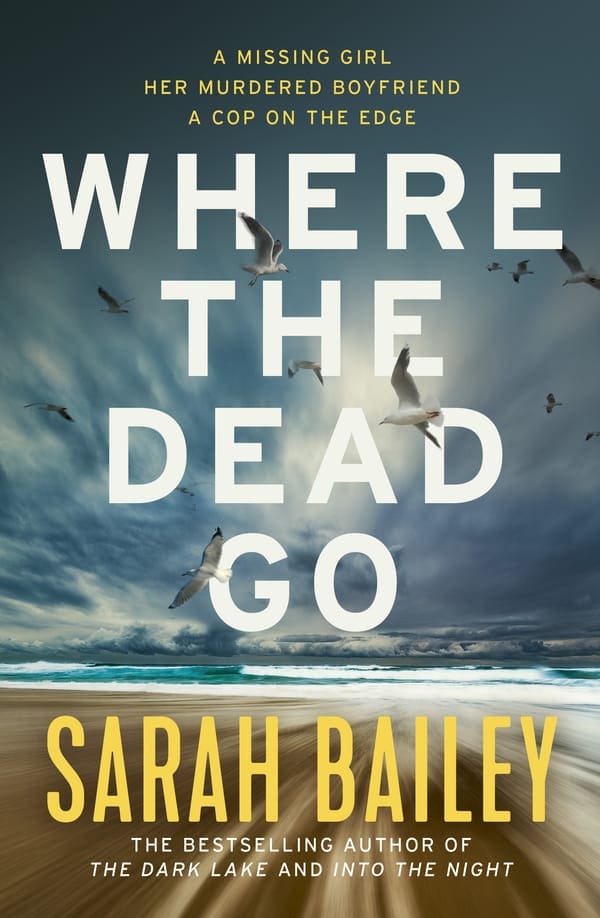 8. Where The Dead Go by Sarah Bailey. I was really impressed with Sarah's third novel about DS Gemma Woodstock. Set in the small northern New South Wales coastal town of Fairhaven it follows Gemma's investigation into the murder of a teenage boy and the disappearance of his girlfriend. Sarah skillfully balances Gemma's personal problems with an exciting murder mystery that builds to an unexpected conclusion. The descriptions of the coastal town also rang very true. Original review at:
https://murdermayhemandlongdogs.com/where-the-dead-go-by-sarah-bailey-allen-unwin-29-99-due-out-5-august/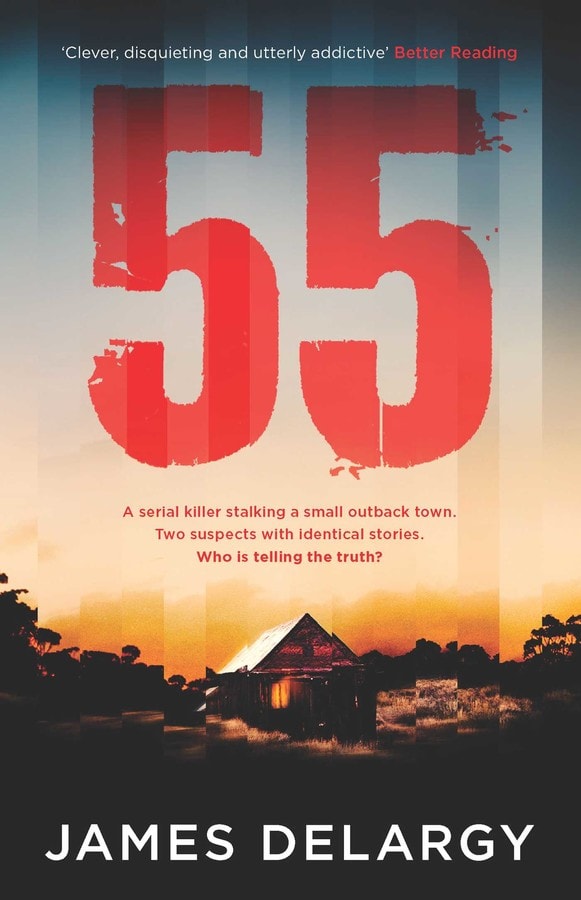 9. 55 by James Delargy. 55 was one of the year's more unusual crime novels. Set in a small, remote Western Australian town, it revolves around two men, each accusing the other of being a serial killer. As the police struggle to work out where the truth lies, the book builds to a very unexpected and haunting ending. I am looking forward to seeing where Delargy goes with his next book, as he has the potential to develop into one of our more original crime novelists. Original review at:
https://murdermayhemandlongdogs.com/55-by-james-delargy-simon-schuster-a29-99/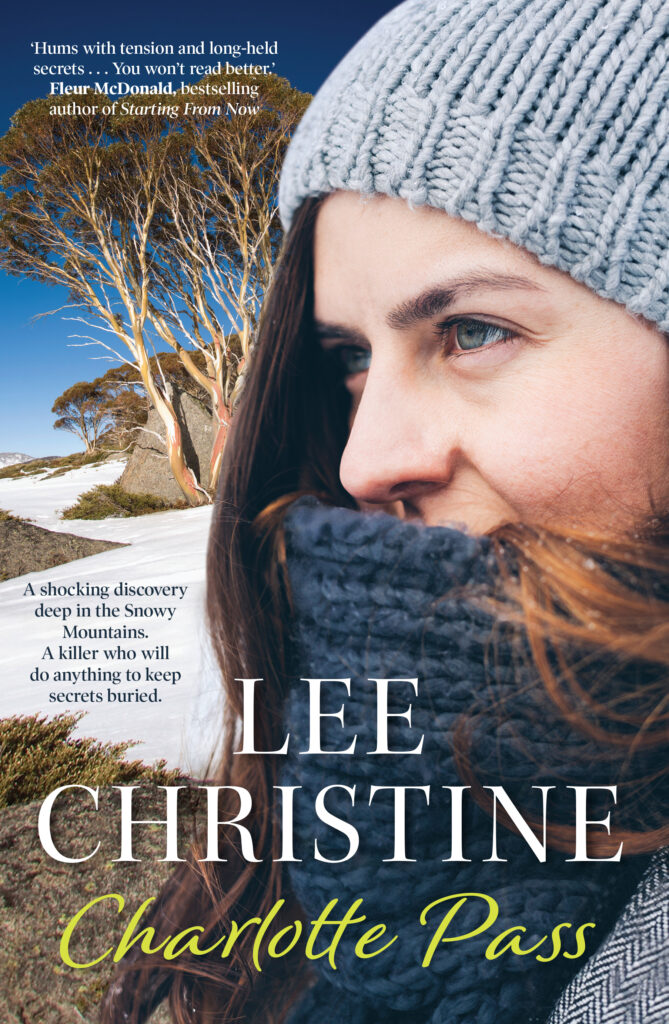 10. Charlotte Pass by Lee Christine. Popular romantic suspense novelist Lee Christine ventures into the crime field, with an enjoyable novel set in the eponymous Snowy Mountains resort town. The story revolves around the discovery of old bones belonging to a young woman who disappeared during a horrific snowstorm in 1964. The descriptions of Charlotte Pass and the snow field detail are interesting and it is nice to see a small town crime novel not set in the outback or on the coast! I will be doing a fuller review shortly.
Here is a link to some of the best Australian Crime Fiction coming in late 2020: https://murdermayhemandlongdogs.com/aussie-crime-wave-10-australian-crime-fiction-novels-i-am-looking-to-reading-in-late-2020/
Here is a link to the 2021 edition of the Best Australian Crime Fiction books to read this Australia Day, 2021: https://murdermayhemandlongdogs.com/aussie-crime-2021ten-recent-australian-crime-fiction-books-to-read-this-australia-day/
Here is a link to the 2022 edition of the Best Australian Crime Fiction books to read this Australia Day: https://murdermayhemandlongdogs.com/aussie-crime-2022-recent-australian-crime-novels-to-read-this-australia-day/