BETWEEN TWO EVILS by Eva Dolan (Raven Books, $29.99)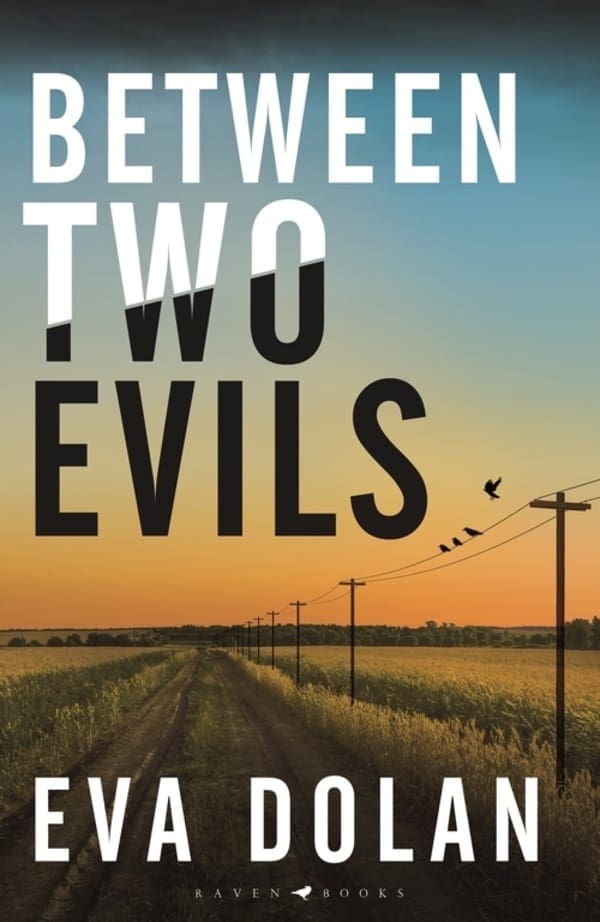 Eva Dolan has developed a strong reputation for writing big, complex police novels, that tackle pressing social issues in modern Britain.
In Between Two Evils, the fifth in her series about Peterborough police detectives DI Dushan Zigic and DS Mel Ferreira, Eva turns her attention to the treatment of immigrants in Britain and the abuse they receive.  She also takes a sharp look at domestic violence and its consequences.
Zigic and Ferreira used to work in the Hate Crimes Unit, but that has now been disbanded and they are back in CID.  In their first case since the disbandment, they find themselves investigating the murder of a young doctor in his home in a small Cambridgeshire village.  The doctor used to work in a controversial all-female migrant detention centre, which has been the site of daily protests and hate mail directed at the workers. A lot of people seem to have a grudge against the doctor, including those who lost their jobs following his role in exposing the culture of horrifying misconduct which previously existed at the Centre.  It is a complex case, but the pair must also deal with the release of a violent serial rapist with a grudge against Ferreira, who has been freed thanks to police malpractice.
This is a bulky, well written crime novel with a cast of fully fleshed-out characters and a strong social conscience at its core.  The descriptions of the police investigation are credible and compelling, and Eva steadily draws the reader into her story. The threat posed by the release of the serial rapist adds some good suspense and tension and also allows Eva to explore the effects of domestic violence. The plot is intricate and weaves its way through some clever twists to a powerful climax. 
Some trimming would have improved the pace, but overall it is a strong, intelligent crime novel that will appeal to those interested in social issues and good writing. The ending packs quite a punch and regular readers of the books will be interested to see where the next novel takes the series.
Four stars out of five!
Between Two Evils is released in the United Kingdom on 6 February and in Australia on 18 February.