BLACKTOP WASTELAND BY S. A. Cosby (Flatiron)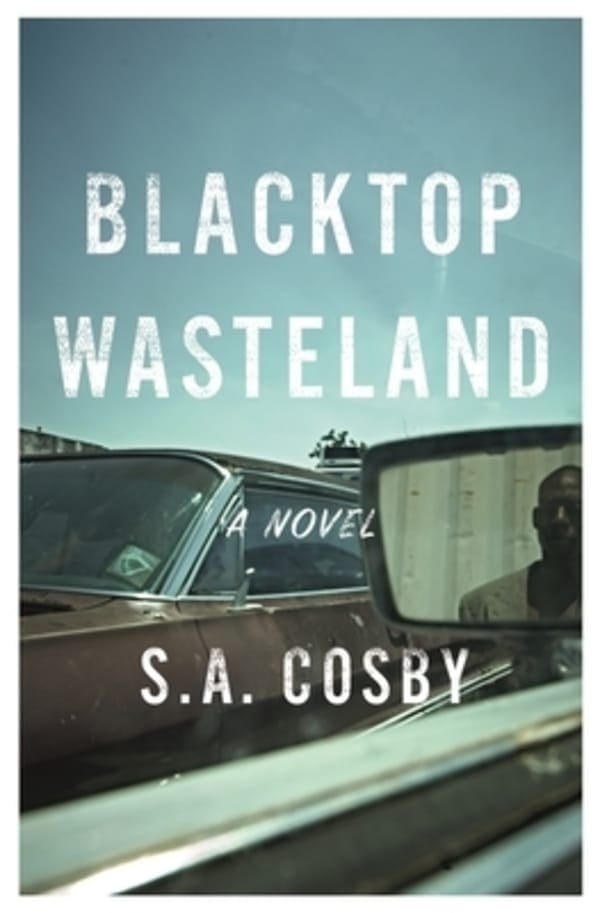 Blacktop Wasteland is a powerful novel that is already being touted as one of the best crime novels of 2020.
The story is an emotional variation on the classic 'heist' plot of a former crook who is forced, through unfortunate circumstances, into taking on one more job. Beauregard "Bug" Montage, a mechanic and former getaway driver, went straight 15 years ago. As we witness in the opening chapters, Bug has exceptional driving skills, which made him the perfect getaway driver in his former life. Deciding to go straight, Bug is struggling to keep his mechanical repairs business afloat and his family intact. When the opportunity arises for him to take on one final job, he accepts it to help his family. It is a decision which comes with considerable risk and brings him up against some very nasty characters. It also makes him revisit his past and his emotionally charged relationship with his father, a crook who went missing many years ago.
This is a pitch perfect tale that invests familiar old tropes with new perspectives and intelligence. The writing and the dialogue is very assured and although it is primarily a crime novel, Cosby uses his story to explore issues of family, poverty, racism and the relationships between fathers and sons. These issues, however, do not slow the plot and Blacktop Wasteland races along at quick pace, with plenty of action and violence.
Bug is a fully fleshed out and interesting character and it is easy to feel for his plight. Cosby, however, does not turn him into a saint and is honest about his failings and his tendency to violence. The secondary characters are also well sketched and the dialogue crackles off the page. There is also some great writing and terrific descriptions:
"He was built like a fire hydrant and had a hairline that was retreating like Lee at Gettysburg."
Blacktop Wasteland belongs in that same category of high quality American crime fiction as Lou Berney's November Road, and is a gripping, powerful novel that easily captures the reader up in its thrall. There are, perhaps, some quibbles, but overall it is a superior piece of fiction that I suspect will dominate award discussions for 2020.
Thanks to Flatiron and NetGalley for an advanced copy of the book. It is being released in Australia (14 July) by Hachette (Australian cover below). It will be released in the United Kingdom in hardback on 4 August 2020.