BOOK HAUL: including A Dangerous Man by Robert Crais and Lee Child's Blue Moon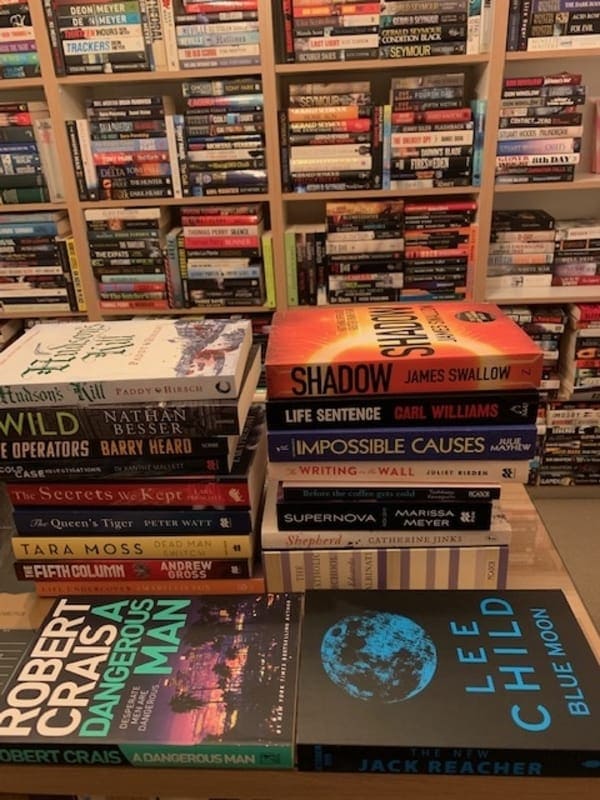 Just got back from holidays and found this pile of books waiting for me!
An interesting selection. The Robert Crais and the Lee Child are at the top of the 'to be read' pile! The Operators by Australian author Barry Heard also looks interesting.
When you add in all the books I got before I went away, I have a lot to review!!