CONFESSIONS ON THE 7.45 by Lisa Unger (HQ)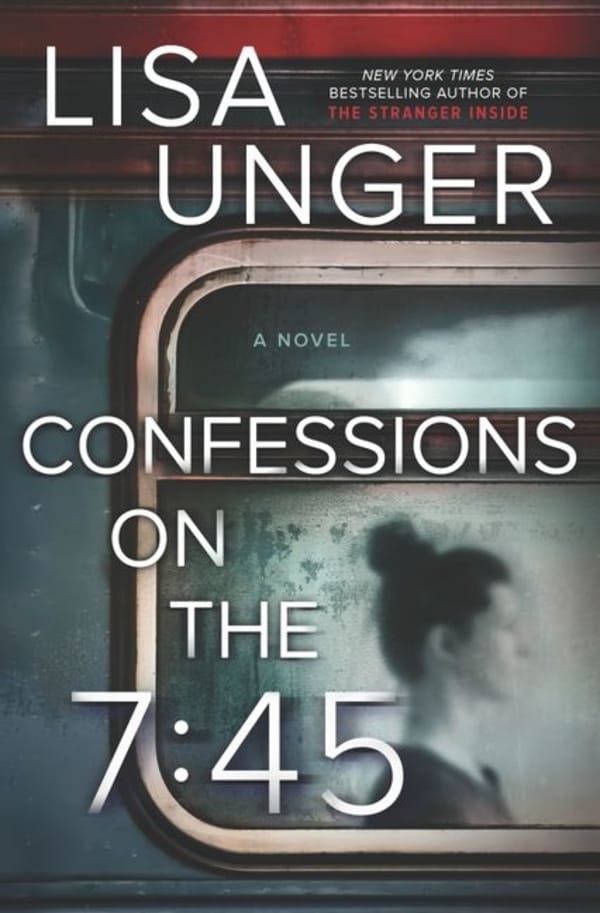 Lisa Unger's Confessions On The 7.45 takes as its starting point Patricia Highsmith's classic Strangers On A Train, but soon spins off in a totally different direction and evolves into a clever, twisty thriller that delivers plenty of character driven suspense.
The book opens with literary agent Selena Murphy stuck on a stalled train after a bad day at the office. She strikes up a conversation with the attractive stranger next to her, Martha, who confesses that she is stuck in an awkward affair with her wealthy boss. In turn Selena admits that she suspects that her unemployed husband is sleeping with their nanny. What seems like an innocence sharing of secrets with a stranger over a couple of drinks becomes more sinister when Selena's nanny goes missing. From this point the story spirals into a gripping tale of suspense, as lies are revealed, facades are destroyed and the body count mounts.
Unger skillfully uses a frequently shifting viewpoint between a variety of characters to build suspense and blindside the reader with a good array of surprises. Selena is a well developed, credible character who is engaging and interesting, with real heart and a nicely steely resolve. The other characters are also finely sketched, including the mysterious 'Martha' who develops into a character of real substance.
There are plenty of witty observations on relationships, families and society, but these do not get in the way of what is a well constructed and quickly moving tale of suspense. And watch out for those twists!
Four and a half stars out of five!
Confessions On The 7.45 was released in the United States and Australia on
6 and 7 October 2020, respectively. It is also available in the United Kingdom in hardback and on Kindle.