CONVERSATION WITH JOHN CONNOLLY – 5 SEPTEMBER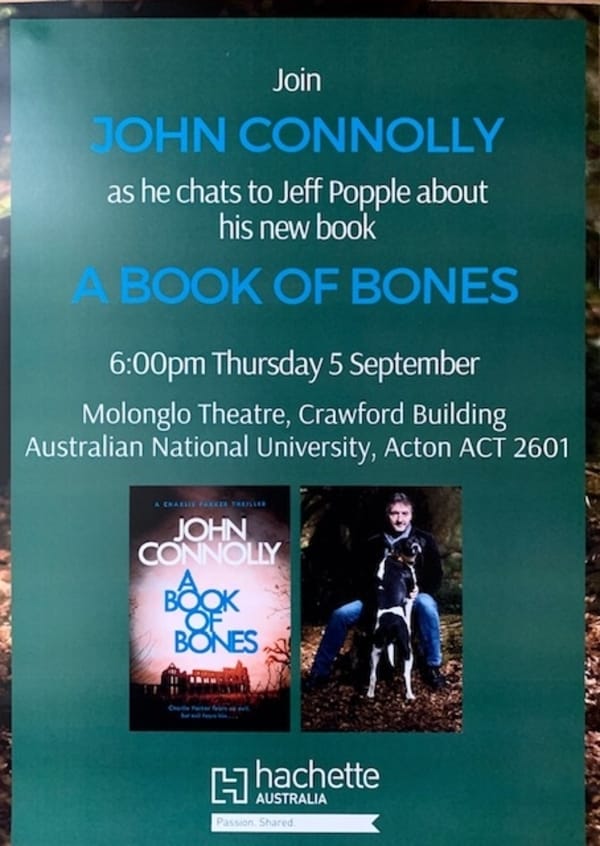 I am excited to be doing this with John Connolly!
It has been 14 years since John last visited Canberra and we did a similar thing at the Australian National University. A lovely guy. It was a great night last time and I am sure it will be just as good on the 5th.
I have recently finished reading A Book of Bones and it was great. Will be interesting to talk John about it and about his perceptions of where crime fiction is at now.
If you are in Canberra come and join us.
I am also getting to have lunch with John and the Irish Ambassador! Should be a big day!