CRIMINALLY GOOD ISOLATION READS: SOME RECENT READING DURING LOCKDOWN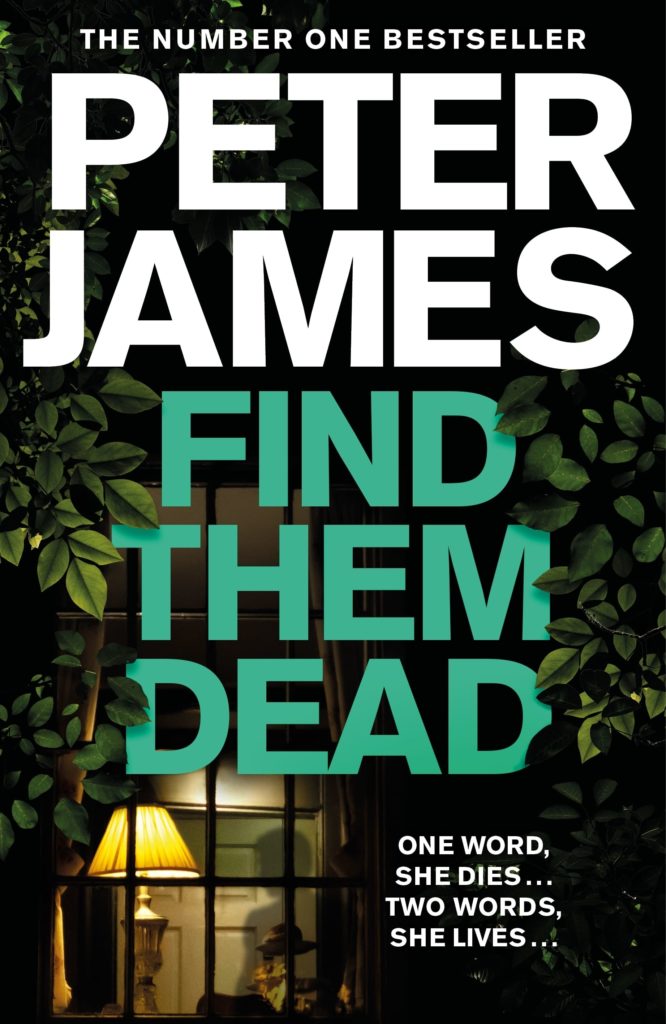 One of the few advantages of being in lockdown, is that the number of books I am reading has dramatically increased. I read about ten books in April and I have already done another two in May. I am finding it hard to keep up the reviewing though, so I thought I would do quick, short reviews of three of my favourite reads from April.
Peter James' series about Brighton police detective Roy Grace has become a mainstay of the British crime scene over the past decade or so, and the latest entry in the series Find Them Dead, is another smoothly written tale of murder and mayhem.
Grace no sooner arrives back in Brighton, after his secondment to London's Met Police, when he is called to a seemingly brutal and senseless murder. As his team starts their investigation, Grace is unaware that the murder is linked to the trial of a major drug dealer. Meanwhile Meg Magellan is initially excited to be summoned for jury duty and hopes that it will distract her from worrying about her daughter who is travelling in South America. That sense of excitement soon fades, however, when she receives a phone call threatening her daughter's life unless she can convince the jury to return a Not Guilty verdict.
James is a skilled practitioner of the crime writer's dark arts and he quickly puts the various elements of story in place and steadily ratchets up the emotional tension as the plot unfolds. Several sub-plots add texture to the book and the constantly shifting viewpoint heightens the tension. Grace is a very engaging character and regular readers of the series will be interested in the new developments in his life and the resolution of some old issues. Unfortunately for a lot of the book, Grace is either absent or on the sidelines, which detracts slightly from the enjoyment. Nevertheless, it is a finely produced piece of crime fiction that produces some good shocks along the way to the satisfying ending.
Four stars out of five!
Find Them Dead is released in Australia on 12 May 2020. Its release in the United Kingdom has been delayed until July.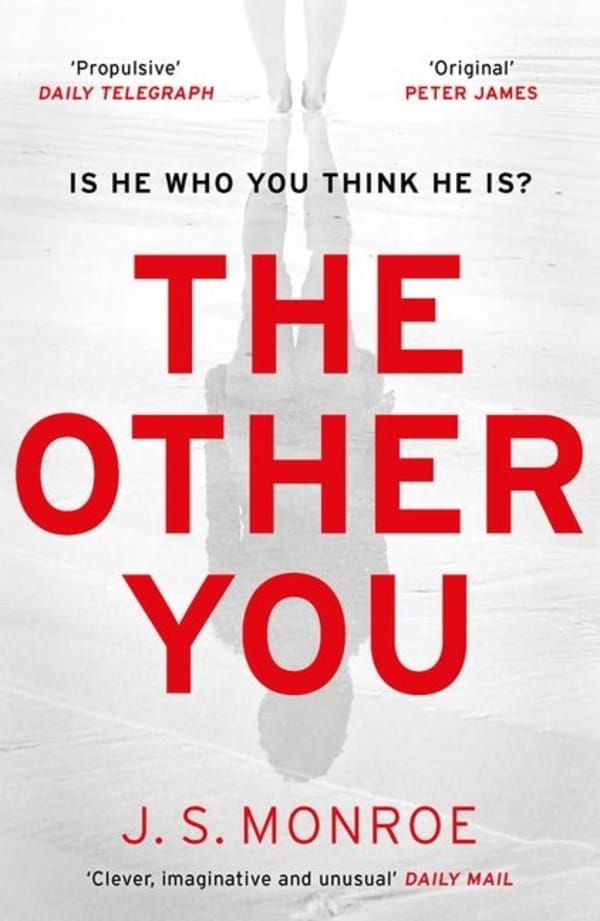 I missed J. S. Monroe's The Other You when it came out earlier this year, but I am very pleased to have caught up with it now.
Writing as Jon Stock, Monroe produced some very good spy thrillers in the 2010s, but has now turned to writing broader crime novels with a slight domestic suspense twist.
The Other You is the third book under the Monroe name, and is a gripping thriller that I found difficult to put down.
Kate used to be good at recognising people. So good, that she worked for the police as a super recogniser, identifying criminals in crowds of thousands. A horrific car accident, however, has left Kate with physical and emotional scars and damage to her brain. Now the woman who never forgot a face can barely recognise herself in the mirror. The accident also coincided with her leaving her boyfriend Jake, but she is now happily partnered with Rob, who nursed her back to health in his high-tech modernist house on the Cornish coast. It is all good until one day she looks at Rob and knows, with absolute certainty, that he has been replaced by an impostor. Is she right? Have her old recognition skills returned? Or is it all in her damaged mind?
Monroe manipulates this intriguing concept with considerable skill and quickly weaves in layers of mystery and suspense as Kate's old boyfriend starts investigating the events around the day of her accident. The story proceeds at a brisk pace with lots of twists and turns and some very exciting action scenes. The ending adds in some speculative scientific elements, which may not be to everyone's liking, but overall this is a highly entertaining thriller that kept me reading well into the night.
Four and a half stars out of five!
The Other You was released in January 2020 and can currently be purchased on Kindle for a very good price.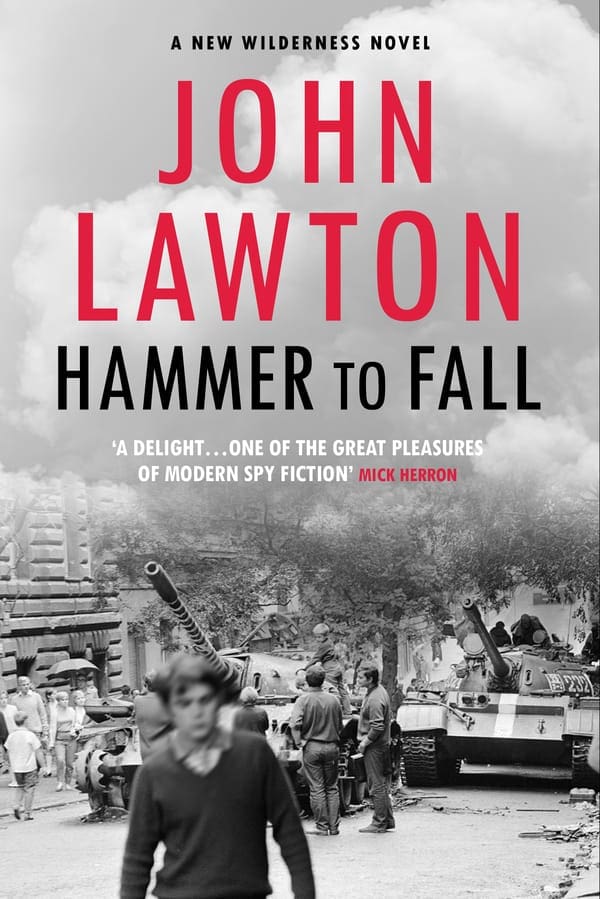 A notch above the other two books is Hammer To Fall by the always reliable John Lawton.
Lawton's historical crime and spy stories are always a highlight of the crime reading year and the recent books have been particularly good. Hammer To Fall is the third book to feature roguish MI6 spy Joe Wilderness, and is a subtle and well written spy thriller that seamlessly moves between Berlin in 1948 and Finland and Prague in 1966. 
After a couple of scene setting chapters set in 1948, the book moves to 1966 and finds Wilderness in trouble for the events detailed in his last book, The Unfortunate Englishman. To remove him from the spotlight his superiors send him to the espionage backwater of Finland, where Wilderness tries to relieve the boredom by mixing financial gain with spying on the Russians.  A chance encounter with an old friend KGB pal, Kostya, alerts him to the possibility of a Russian operation and eventually leads him to Czechoslovakia at the height of the 'Prague Spring'.
Like always, the historical periods are well evoked and the intricate plot unfolds with clockwork precision as the story moves to a tense and unexpected climax at a border crossing between East and West Berlin. Regular readers of Lawton's books will also appreciate the important guest appearance by his other regular character, Inspector Troy. A superb piece of spy fiction.
Four and a half stars out of five!
Hammer To Fall was released in April 2020.