DEAD LETTERS by Michael Brissenden (Hachette, 27 January 2021)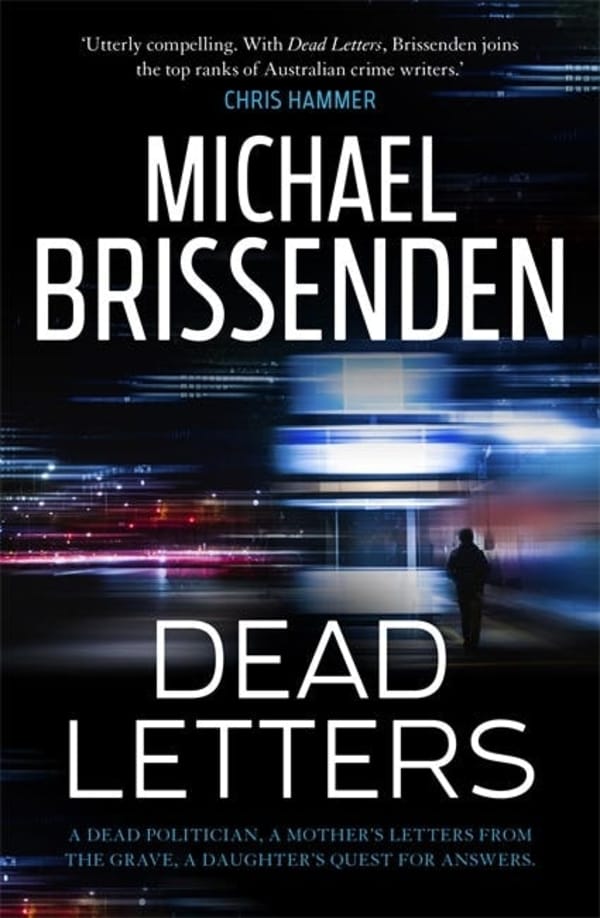 Australian journalist Michael Brissenden made an impressive entry into the crime fiction field back in 2018 with The List and he has now followed it up with the even better Dead Letters.
The novel sees the return of world weary cop and security expert Sid Allen, and opens with the discovery of the murdered body of Dan LeRoi, a rising figure on the political scene. LeRoi was a former solider who served with the SAS before entering politics and is now the Federal Member for the Sydney seat of Barton, and Chairman of the Joint Committee on Intelligence and Security. The crime scene is a political and media circus and Sid, a former Federal Police officer now working with the NSW police on Counter Terrorism, is part of the team investigating the murder. Sid knew LeRoi from a posting in Afghanistan and is not convinced that it is a simple act of terrorism. Tenacious journalist Zephyr Wilde also has her doubts, especially as she had been working with LeRoi on an explosive investigation. Thrown together, Sid and Zephyr find themselves up against some powerful forces.
Dead Letters is a first rate crime thriller with credible, interesting characters and a convincing plot that holds attention from beginning to end. The story ticks over at a good rate and the conspiracy elements are believable and not over done. The plotting is reasonably straight forward, but Brissenden does provide some good twists and turns, and he also delivers a neat surprise in the final pages. He generates a good sense of menace for most of the book and the action scenes are well described and exciting.
Brissenden, a very experienced journalist, smoothly weaves into his story a good deal of seemingly authentic background information that gives the book a nice sense of credibility and he tackles a number of topical current issues. He has a good eye for the telling detail and provides evocative descriptions of his Sydney milieu. He also effectively uses some of the older characters to reflect on the changing face of the city:
"… looking around the empty bar. 'Was a time they were lining up outside before the doors opened and you had to hose them out at closing time. That was back when Tommy Radonikas was playing for the Newtown Jets, before the vegan restaurants took over King Street.'"
The interweaving of the present crime with the murder of Zephyr's mother back in the 1990s is well done and allows Brissenden to apply a historic perspective to his tale of corruption. Not surprisingly, he is also very good at articulating the historic interconnections between crime and politics and his descriptions of modern day political maneuverings ring true.
Like with Chris Hammer's recent Trust, Brissenden uses his considerable experience to bring to life the realities of working as a journalist and to reflect on the decline in media standards. He particularly takes a well deserved swipe at the Daily Telegraph in Sydney:
"'They fill their fucking paper with opinion dressed up as news and reprint unfiltered government statements without challenge or question. They're not journalists, they're a fucking transcription service.'"
A very enjoyable read. A strong four out of five stars!
Dead Letters is released in Australia on 27 January 2021. It does not appear to be scheduled for release in the United Kingdom, but is available on Kindle in the United States. Thanks to Hachette and the Canberra Weekly for an advanced copy of the book.
Those in Canberra will be able to see Michael Brissenden in conversation with fellow crime writer Chris Hammer on Tuesday 2 February at 6 pm at the ANU. For more detail follow this link: https://www.anu.edu.au/events/in-conversation-with-michael-brissenden