DEADLY VALENTINES! – SOME CRIMINAL READING FOR ST VALENTINE'S DAY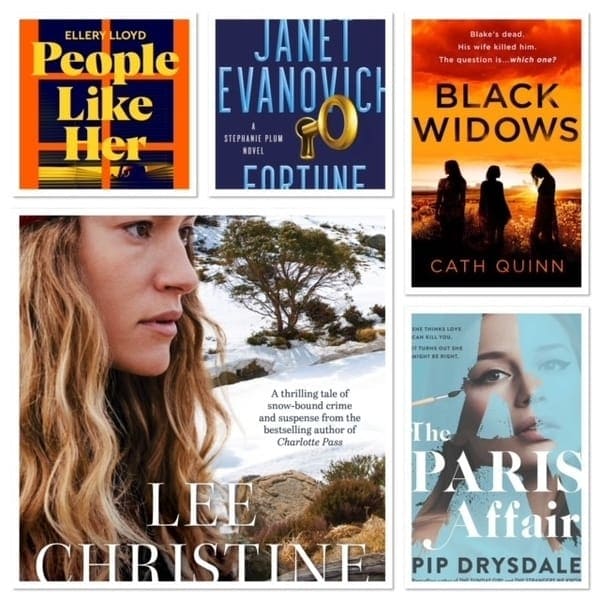 Looking for some good reading, or a present, for this St Valentine's Day? These five books offer varying degrees of romance, suspense, touches of humour and some dark deeds.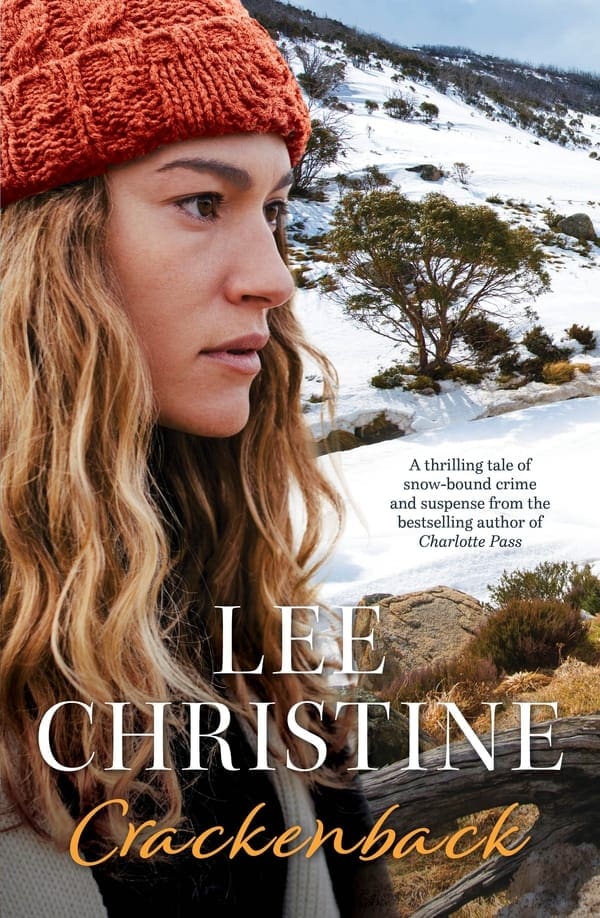 Former romance writer Lee Christine made a solid entry into the Australian crime genre with last year's Charlotte Pass set in the New South Wales snowfields and has now followed it up with another entertaining Snowy Mountains mystery, Crackenback. 
Police Detective Pierce Ryder and ski patroller Vanessa Bell from Charlotte Pass return for a second adventure, but the focus this time is largely on remote Thredbo lodge manager Eva Bell and her young daughter Poppy. Eva's life is thrown into chaos when injured Jack Walker stumbles into her lodge. She and Jack have some history, and although she just wants to flee with Poppy she finds herself dragged into a dangerous situation. Meanwhile Ryder is tracking down a killer who seems to be heading towards the Snowy Mountains.
As with Lee's first novel, this is an engaging tale with a brisk pace, some good twists, and a nice dash of romance. The writing is a little more polished this time and Lee nicely weaves together the two storylines.
A pleasant read that can be easily devoured in a couple of sittings.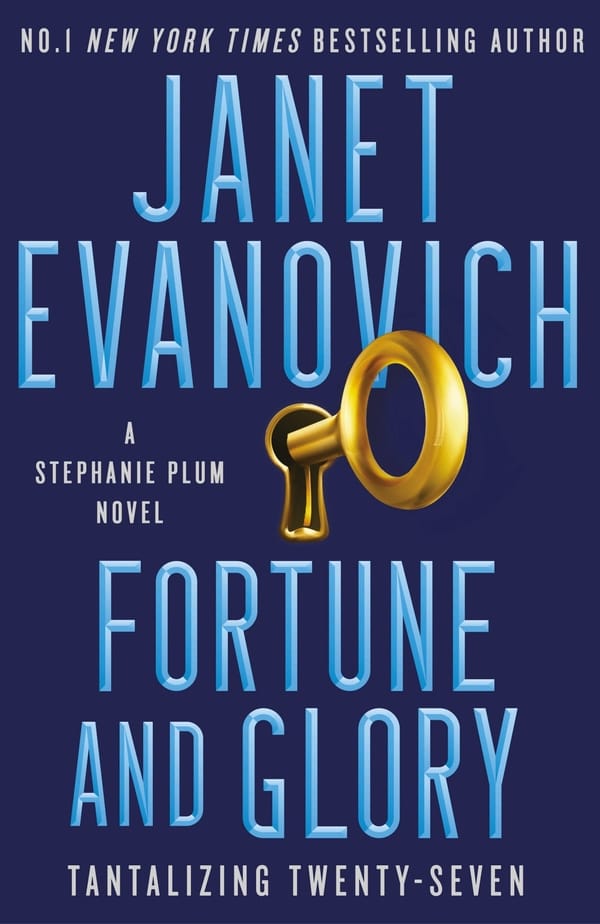 Janet Evanovich's Stephanie Plum adventures are always good fun and the twenty-seventh book in the series, Fortune And Glory, is no different.
This latest entry about the sassy, car-wrecking bounty hunter Stephanie Plum sticks closely to Evanovich's successful formula of zany antics, amusing family scenes, a shot of excitement and the ongoing romantic tension as to whether Stephanie will stick with her hot policeman boyfriend Morelli, or take up with the extra hot and dangerous Ranger. 
The plot is the usual chaos and involves Stephanie and her Grandma Mazur in the search for a treasure left by Grandma's new husband, who died on their wedding night. They soon discover that they are not the only ones on the hunt. There are two dangerous enemies from their past and a beautiful dark-eyed soldier of fortune with a taste for designer clothes. As usual though, the main problem for Stephanie is that she could finally be forced to choose between Joe Morelli and Ranger.
Evanovich is an expert at this sort of chick-lit crime and the book moves seamlessly between laugh-out-loud antics, mild mystery and Stephanie's indecisive romantic misadventures.  Good fun.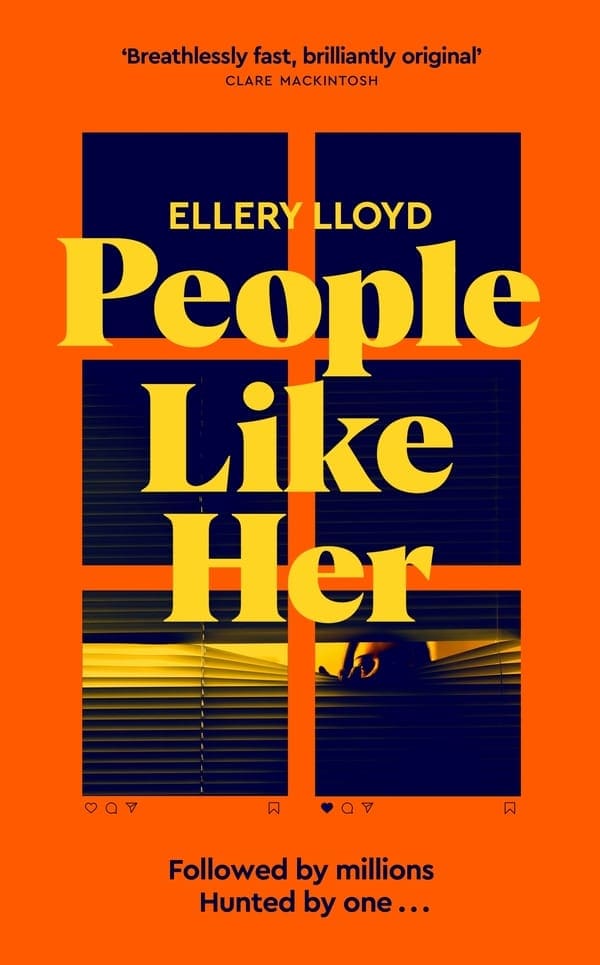 People Like Her by Ellery Lloyd features Emmy Jackson, better known as the Instagram sensation Mamabare, the "honest" British mum of two young children, who always tells it like it is on Instagram. However, she is not as honest as she makes out, and every post and photo is carefully manufactured to polish her image and gain her an even greater following. Her husband, Dan, is a washed-up novelist who goes along with the image that Emmy has carefully created, as she is now the main breadwinner, thanks to all of her endorsement deals and merchandise spin-offs. He is happy to support her Instagram business, but privately is growing increasingly bitter about Emmy's lies and their fake life. While in the background, a revenge obsessed stalker is planning how to bring Emmy down, as pay back for her ruining someone's life.
People Like Her is largely an engaging exposé of the Instagram/Influencer business, but is also a sharp-eyed examination of Dan and Emmy's marriage and the pressure of being a 'public couple'.
A good book to reflect on, when you start to see all the supposedly 'spontaneous and impromptu' Instagram photos and posts on St Valentine's Day.
See my longer review of People Like Her at https://murdermayhemandlongdogs.com/instagram-thriller-people-like-her-by-ellery-lloyd-mantle-2021/
A modern, young view of relationships, skillfully dressed up in a thriller plot, is provided by Pip Drysdale's The Paris Affair.
Harper Brown, @new.girlinparis, is a sharp and feisty young British writer who has landed a dream job with an online French magazine in Paris. She longs to be a serious journalist, but for the moment she is desperately trying to appease her editor with slightly off-beat culture stories. She gets her chance to do something more serious when she is asked to do a feature about up and coming artist Noah X and his new exhibition. She wangles her way into the post-exhibition party and even manages to have sex with the artist on the rooftop patio, before everything goes terribly wrong. Before long Harper finds herself caught up in dodgy dealings in the art world, a murder investigation, the search for a possible serial killer and having to deal with her feelings for Noah X.
A fun entertaining read, with a nice unpredictable plot, enjoyable characters, some clever twists, a touch of romance and some good descriptions of Paris. Romantic suspense for the Netflix generation.
See my longer review at: https://murdermayhemandlongdogs.com/the-paris-affair-by-pip-drysdale-simon-schuster-2021/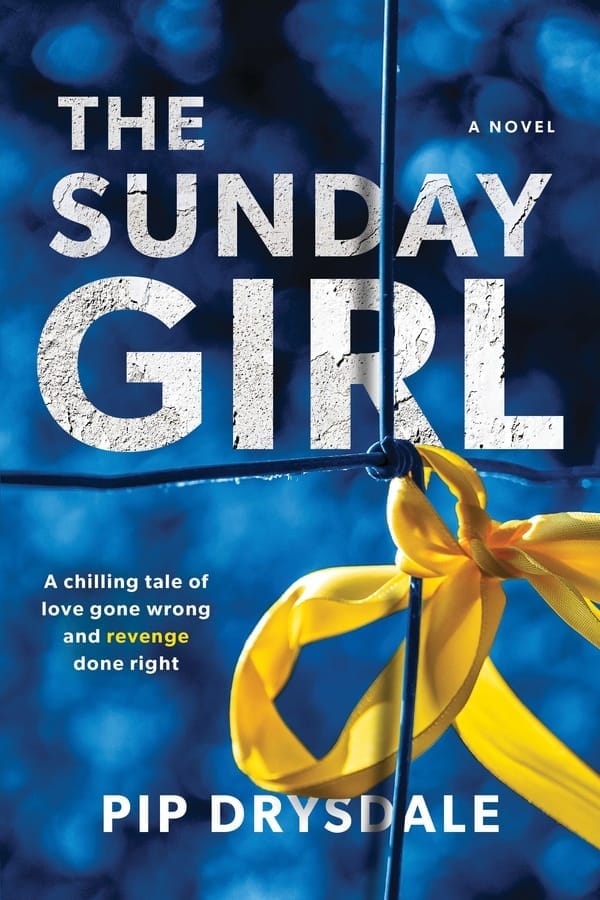 Pip's first novel, The Sunday Girl, has just been released in paperback in the United States and is also worthwhile checking out.
It is basically a story of revenge.  Following a fight with her boyfriend, Taylor is horrified to find that he has posted a sex tape of her online for the whole world to see.  She then discovers that he has taken another woman on the ski trip that they had planned and decides to get revenge. Consulting Sun Tzu's Art of War she sets about bringing him down.  Unfortunately, once Taylor starts she finds that she cannot stop, and events soon begin to spiral out of control. You know that things cannot end well, but you cannot turn away or stop reading this gripping novel.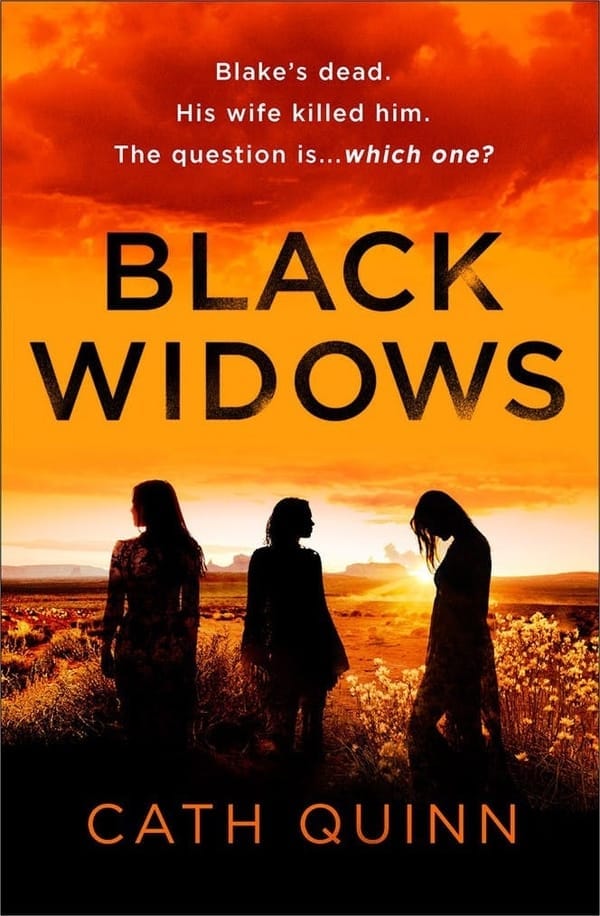 Finally, Cath Quinn offers a dark tale for St Valentine's Day with Black Widows.
Rachel, Emily and Tina live on a remote property in Utah with their husband, Blake Nelson, in a plural, Mormon marriage. When Blake is killed, the police naturally suspect the wives, but which one did it?
Black Widows is told through the shifting viewpoint of the three wives, none of whom turn out to be reliable narrators. Rachel was Blake's first wife and she has a past that she would like to keep secret. Emily is young, anxious and estranged from her Catholic family, but is not terribly reliable. And Tina is an ex-prostitute who came from the Vegas strip and has spent time in rehab.
The story twists and turns as the three viewpoints unfold and Quinn keeps the reader guessing as to who did what. The scenario is interesting and the three wives are carefully and convincingly sketched by Quinn. Wrapped around the murder mystery are some interesting reflections on religion, cults and relationships. It is probably a bit too long, but it maintains interest for most of its length.
Happy St Valentine's Day!