DOOM CREEK by Alan Carter (Fremantle, December 2020)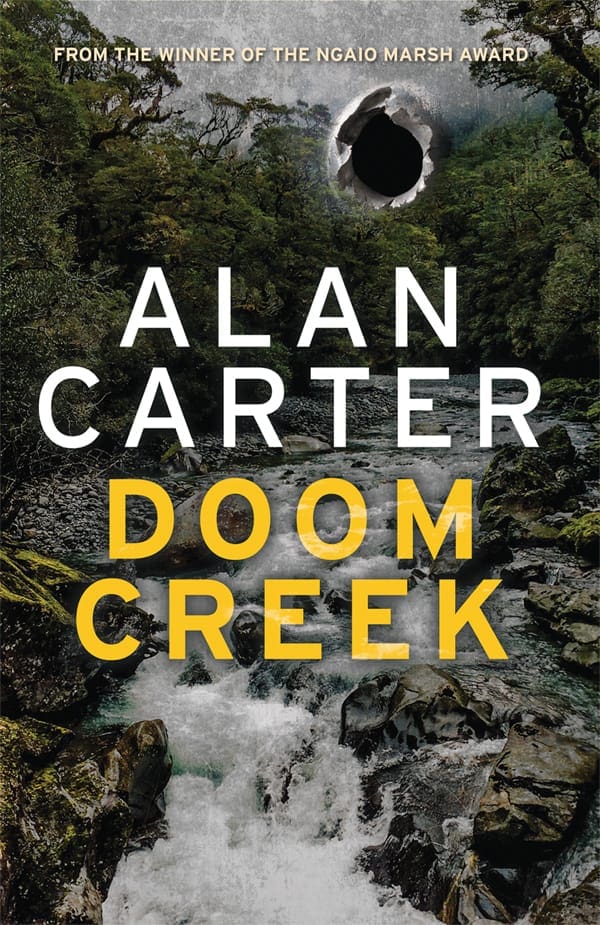 Alan Carter's Marlborough Man introduced former British policeman Nick Chester who moved to a remote part of New Zealand to escape the Geordie gangsters who were after him. Having survived the dangers of the first book, Chester is back and trying to live a quiet life as a police Sergeant in the almost idyllic Marlborough Sounds.
Doom Creek opens with Chester dealing with minor disputes between gold prospectors and the tensions caused by a bunch of trigger happy Americans looking to build a post-apocalyptical bolt-hole in a nearby valley. Things soon escalate, however, when a murder occurs and one of Chester's team is assaulted by a masked man. A bizarre cold-case murder investigation also adds to the pressure and Chester quickly finds himself caught up in a rapidly deteriorating situation, which is not helped by his own health concerns.
Doom Creek is a very well written crime novel that steadily draws you in and catches you up in the dramas faced by Chester and his team. The plot proceeds in a logical manner and there some good surprises along the way to the taut and tense finale.
Carter brings a nice hard edge to the story telling and there are also some good humorous touches. Chester is a well-fleshed out and credible character and the rest of the cast are also nicely defined and believable, especially the marvellous Constable Latifa Rapata. Carter nicely captures the feel and concerns of small town New Zealand and the descriptions of the countryside are rich and evocative.
It is a busy plot, but Carter also manages to smoothly weave in some interesting reflections and observations without detracting from the flow of the story. There was a couple of sluggish places, but otherwise this a well paced and accomplished crime novel.
Four stars out of five.
Doom Creek was released in Australia and the United Kingdom on
1 December 2020 and is also available on Kindle.
Thanks to Fremantle Press and the Canberra Weekly for an advanced copy of the book.