DOUBLE AGENT by Tom Bradby (Bantam, May 2020)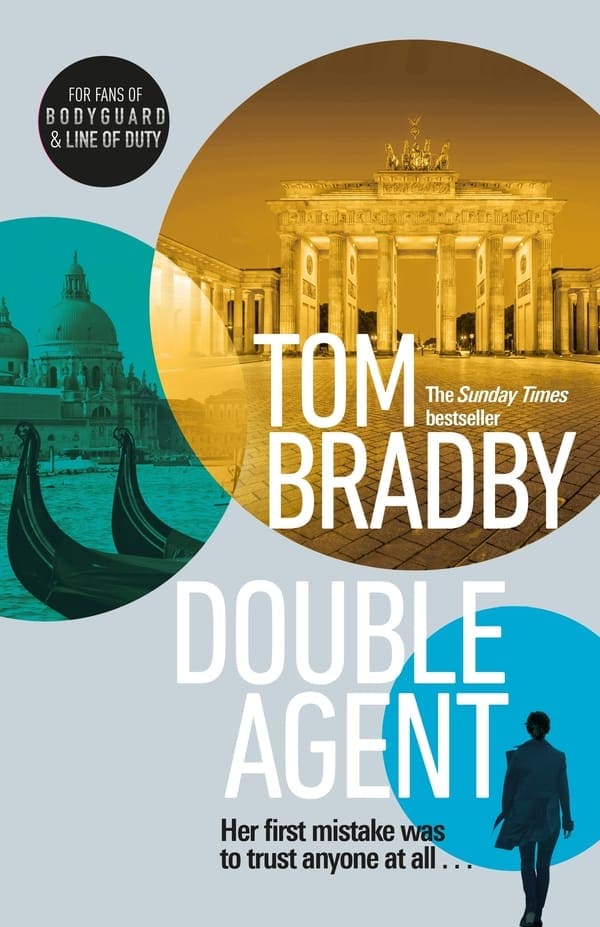 Tom Bradby's Secret Service was one of my favourite espionage novels of 2019. A credible, twisty spy thriller, it was powered along by a clever plot and a strong cast of characters.
Double Agent is the follow up to Secret Service and once more features embattled MI6 agent Kate Henderson as she tries to determine the truth behind claims that the new British Prime Minister is really working for the Russians. Shaken by the personal betrayals and tragedies detailed in Secret Service, Kate is not in a good place at the beginning of the new novel and things only become worse for her when a high ranking Russian intelligence figure offers proof of the Prime Minister's true allegiance in exchange for political asylum and protection. Thrust into a web of lies and danger, with her physical and mental health rapidly declining, Kate must play a very dangerous game to determine where the truth lies.
It is difficult to go into more detail about the plot of Double Agent, without ruining the many surprises in Secret Service for those who have not read it. Suffice to say that it follows up on the various revelations in the earlier book in a credible way and sets the reader down an exciting new path.
Double Agent is a more pacier spy novel than its predecessor, and there are some well-written and suspenseful set-pieces on the way to the taut climax. Kate's deterioration adds a good deal of tension to the story and the ending has a nice touch of cynicism to it. As with Secret Service, Bradby excels in his portrayal of the interplay of personal and professional relationships in the secret service, reminding me of Len Deighton's Bernard Samson novels. The briefing of Ministers and advisers rings true and the political ramifications of the plot are nicely handled.
The contemporary geopolitical detail is also convincing and the descriptions of the various locales from Venice to London to Moscow and Tbilisi are spot-on and quite evocative and add a further layer of credibility to the story.  There is also a good cast of convincing secondary characters.
In all, Double Agent is a very good spy novel and I look forward to seeing whether he continues with Kate's story in his next book or if he heads in a new direction.
Four and a half stars out of five!
Double Agent is released in the United Kingdom on 28 May 2020 and in Australia on 4 August.
Thanks to NetGalley and Penguin Random House UK for an advanced copy of the book.
Link to my review of Secret Service: https://murdermayhemandlongdogs.com/secret-service-by-tom-bradby-bantam-a32-99/