EDDIE'S BOY by Thomas Perry (Black Cat, December 2020)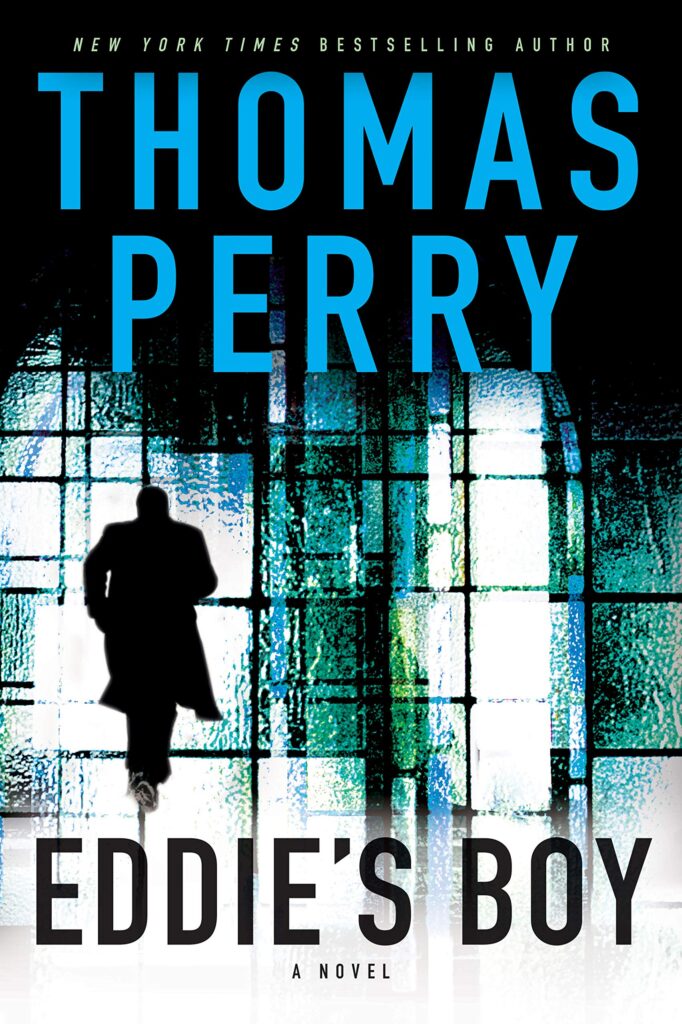 Nearly forty years after his first appearance in The Butcher's Boy (1982), the amoral hit man Michael Schaeffer, previously known only as the Butcher's Boy, is back in his fourth adventure.
Perry's The Butcher's Boy won the 1983 Edgar Award for Best First Mystery Novel and launched his successful career, which has resulted in some 28 novels to date. Following The Butcher's Boy Perry has brought his hit man back on two other occasions at roughly the ten year mark: Sleeping Dogs (1992) and The Informant (2011). And now at the tail end of 2020, he returns for a fourth action-packed, but reflective, adventure.
Michael Schaeffer (not his real name) used to be a skillful contract killer working for the Mafia. He was trained by his guardian and mentor Eddie Mastrewski, a Pittsburgh butcher and renown hit man, and quickly developed the skills that had him in high demand as a killer. Now after a bloody and somewhat fraught career, Michael, who is in his 60s, is retired and living in England with his wealthy English wife Meg. Although always vigilante, Michael has been enjoying a peaceful life until four armed intruders show up at their estate. Michael dispatches them with his usual efficiency and then sets off on a blood soaked journey from England to Australia and finally the United States in search of the person responsible for sending the killers after him.
As he moves through his quest, Michael is guided by the wise words of Eddie:
"If you learn there's a contract out on you, don't hesitate. Find out who it is and go after him. Don't bother wasting bodyguards or underlings. Go right to the one who pays them. Find him and stop his heart any way you can."
I thoroughly enjoyed the first three books in the Butcher's Boy series and was not disappointed with this latest entry. The pacing and the body count is probably a little higher this time around, but it is also balanced by interesting reflections on Michael's early life. As his hunt for the man responsible for the disruption to his life progresses, Michael reminisces about his childhood with Eddie Mastrewski and how he came to be the butcher's boy. These reminiscences in effect form a second storyline and Perry alternates between the two, bringing both to a satisfactory conclusion.
As in the earlier books, Michael's nemesis, Department of Justice agent Elizabeth Waring, also makes a welcomed appearance. Elizabeth, who is now the head of a unit that hunts mob killers, has mixed feelings about Michael and owes him a big debt from the past when he saved her from rape. Despite her feelings, Elizabeth is a professional and sets out to take advantage of this rare appearance by Michael to catch him.
This is a very good, simple thriller. There is not a lot of complexity to it, but it moves very well and keeps you happily entertained. Regular readers of the series, will also enjoy the insights into Michael's early life and the making of the Butcher's Boy, although he largely remains an interesting enigma.
Four and a half stars out of five!
Note: Eddie's Boy does not seem to be scheduled for release in Australia at this stage, but is available from the United States through Amazon USA. It is released in the United Kingdom on 17 December and is already available in the United States.
I recently posted a copy of my original review of The Butcher's Boy from 1983: https://murdermayhemandlongdogs.com/throwback-thursday-the-butchers-boy-by-thomas-perry-constable-1982/