FAVOURITE BOOKS OF 2019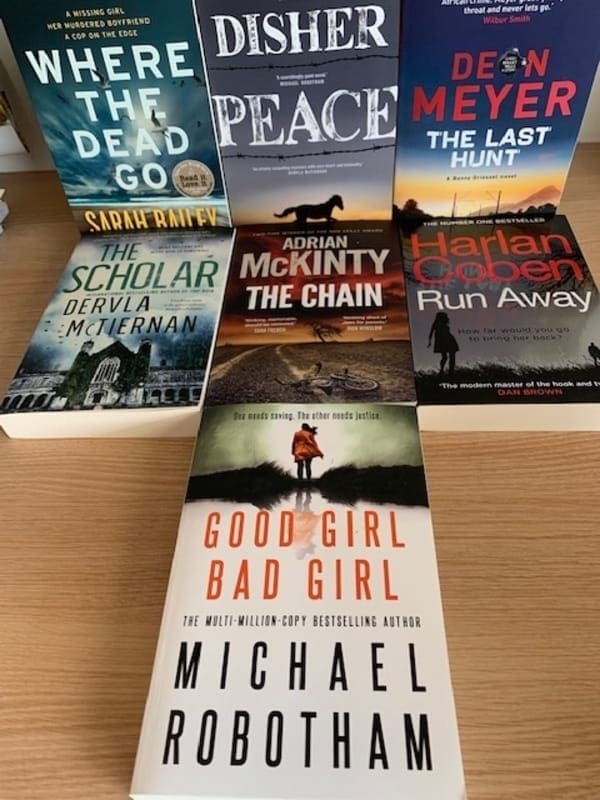 2019 brought the usual dust and diamonds selection of crime and thriller titles. Although the market was swamped by a plethora of Gone Girl clones and domestic suspense books, usually designated by covers featuring women in red coats walking away, the best books for me mainly came in the form of spy thrillers and well developed police detective novels.
Strong writing shone through in books by Garry Disher, Dervla McTiernan and Deon Meyer, while exciting plots torn from recent international headlines featured in the novels by Henry Porter and Tim Sebastian. Interesting flawed central characters were the highlights of the books by Michael Robotham and Sarah Bailey, while breathless, pacy plots elevated the stories by Adrian Magson, Harlan Coben and Adrian McKinty onto the list.
Pleasingly, four of the books on the list were by Australian authors (McTiernan, Disher, Robotham and Bailey) and one was by an author who occasionally calls Australia home, Adrian McKinty. Overall, the quality of Australian crime writing was again very good this year and I will be doing a piece on the best Australian crime novels of the past 12 months or so, closer to Australia Day at the end of January.
It was hard narrowing down my favourite books of the year to just 10 and I have included a handful of highly commended books at the end of the list, all of which would sit comfortably in a Top Ten listing. I have also included links to my original reviews of the books.
So in a very rough order of preference, here are my Top Ten Crime and Thriller novels of 2019.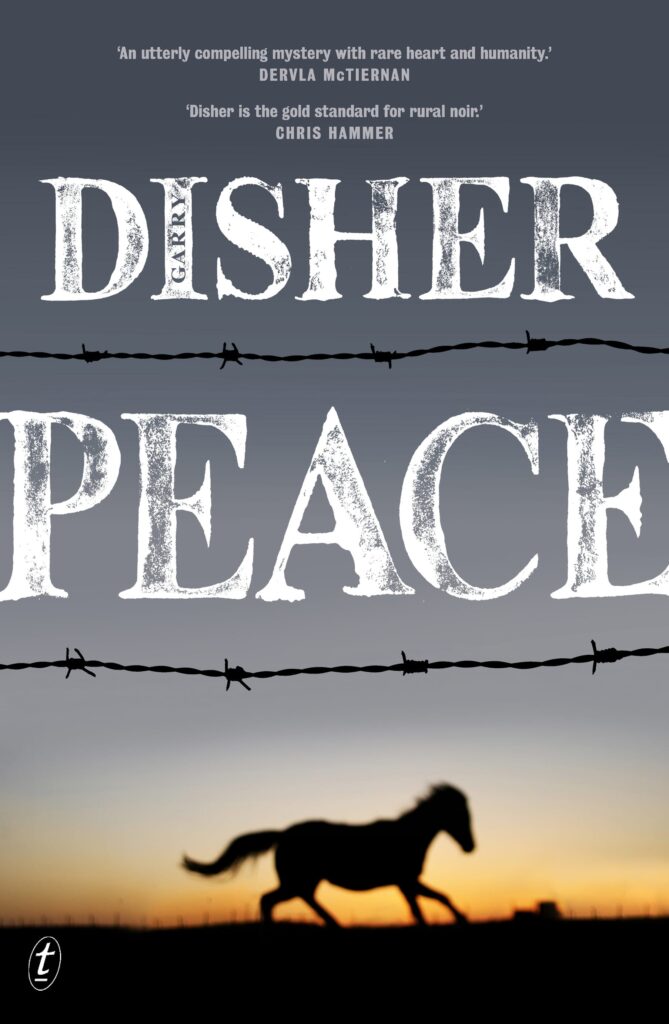 Peace by Garry Disher. It was very hard working out which novel was my favourite of the year, but in the end the quality of Disher's long awaited sequel to Bitter Wash Road just got it over the line from The Last Hunt. This very well written novel is full of complex characters and haunting descriptions of the Australian outback. There is also a solid plot that builds to an unexpected ending.
https://murdermayhemandlongdogs.com/peace-by-garry-disher-text-29-99/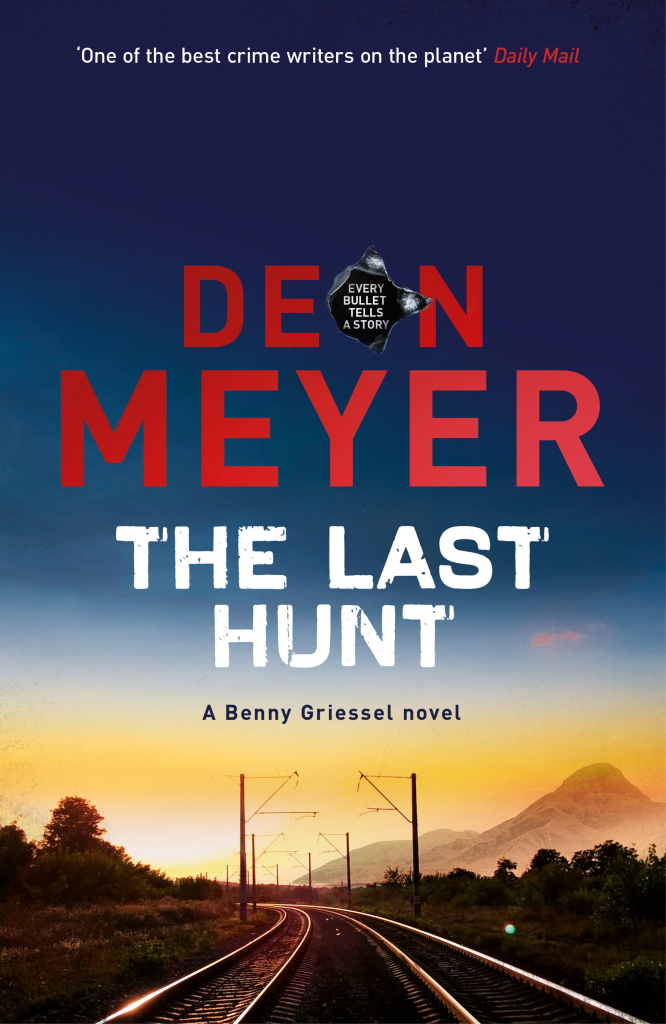 2. The Last Hunt by Deon Meyer. This latest novel by Deon Meyer meshes together an exciting plot, with one of the most suspenseful endings I have read, with sharp-eyed insights into modern South Africa. There are also some excellent characterisations, especially of the fragile Benny Griessel and the reluctant assassin, Thobela Mpayipheli.
https://murdermayhemandlongdogs.com/the-last-hunt-by-deon-meyer-hodder-stoughton-a32-99/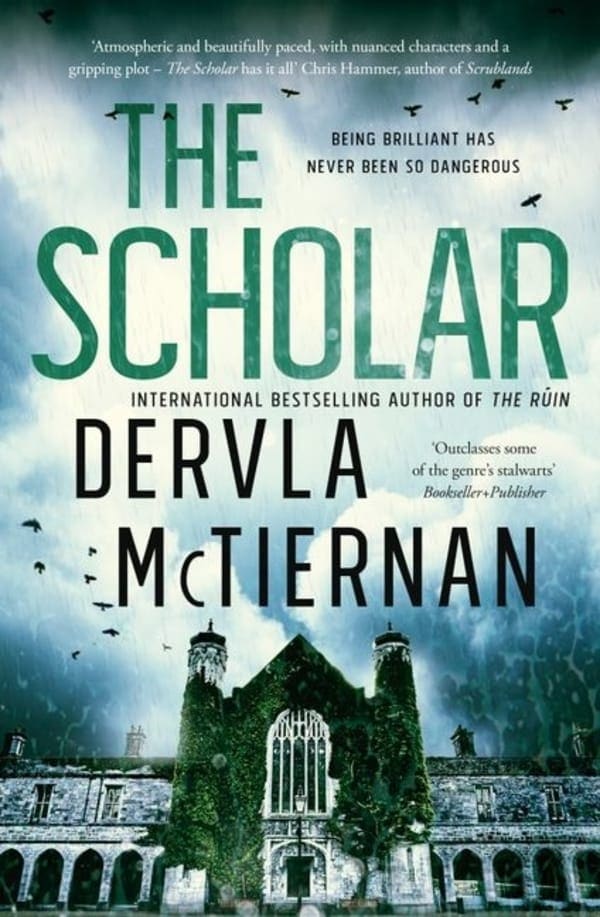 3. The Scholar by Dervla McTiernan. For much of the year The Scholar was my favourite novel, but it was just pipped in the last two months by the books by Disher and Meyer. It is a great follow-up to McTiernan's multi-award winning The Ruin and is a compelling novel with some well-crafted characters and a clever plot. Her third novel The Good Turn is scheduled for release in early 2020 and it is even better!
https://murdermayhemandlongdogs.com/forecast-friday-the-good-turn-by-dervla-mctiernan-harper-collins-march-2020/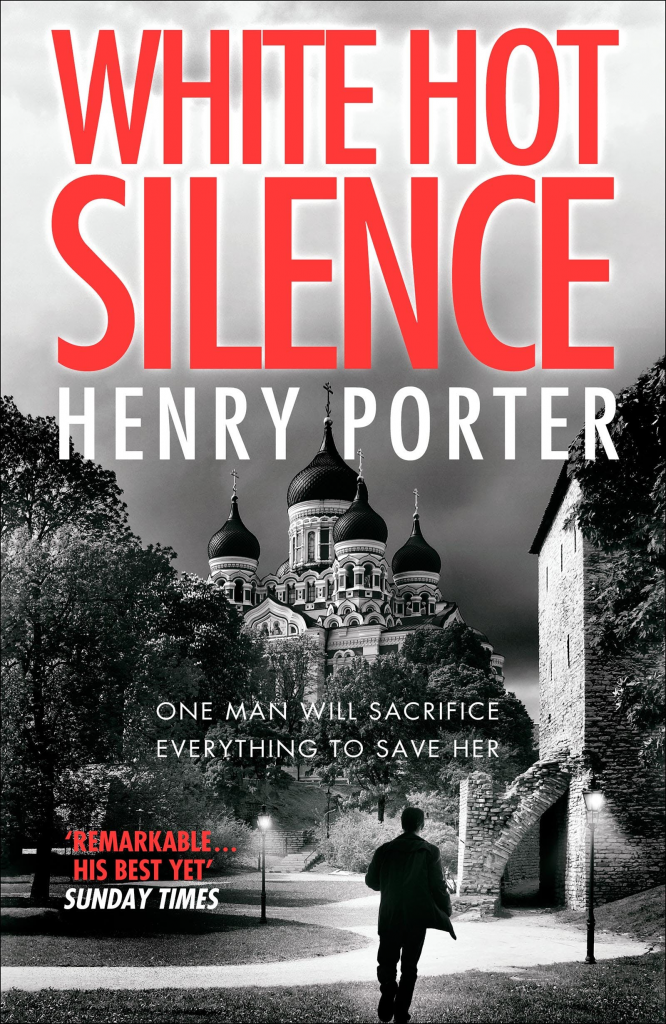 4. White Hot Silence by Henry Porter. There were some really good British spy novels released in 2019. White Hot Silence was my favourite but it was closely followed by books by Tim Sebastian, Adrian Magson and Mick Herron. They all featured good plots and a cynical view of modern international politics, but in the end Porter's new take on a classic Cold War ending made it my favourite.
https://murdermayhemandlongdogs.com/white-hot-silence-by-henry-porter-quercus-a32-99-or-16-99/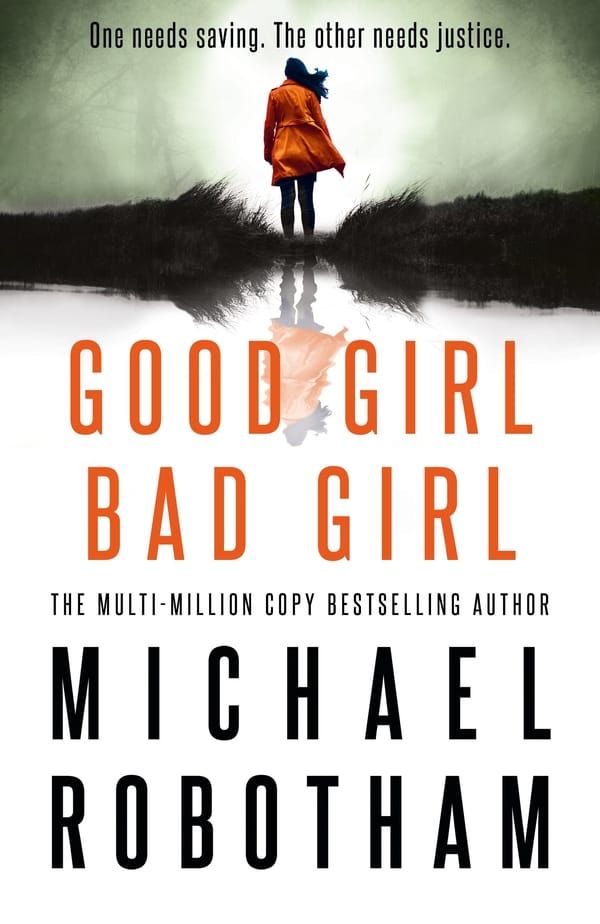 5. Good Girl, Bad Girl by Michael Robotham. With his thirteenth novel, Michael Robotham introduced us to a new flawed detective, forensic psychologist Cyrus Haven. Despite the domestic thriller cover, it was a gripping, engaging crime novel with some good twists and even better characters. Robotham has been a little overlooked in recent times, but Good Girl, Bad Girl is a terrific novel by an author at the top of their game.
https://murdermayhemandlongdogs.com/good-girl-bad-girl-by-michael-robotham-hachette-a32-99-or-19-99-released-late-july-in-australia-and-the-united-kingdom/
6. Fatal Ally by Tim Sebastian. This well-crafted spy thriller builds to a terrific, gritty ending near the Syrian border. It is a harsh, tough story, and well worth reading. The depiction of life and the people in Syria is compelling and the politics realistically cynical.
https://murdermayhemandlongdogs.com/fatal-ally-by-tim-sebastian-severn-house-20-99-available-in-australia-on-kindle-28-57/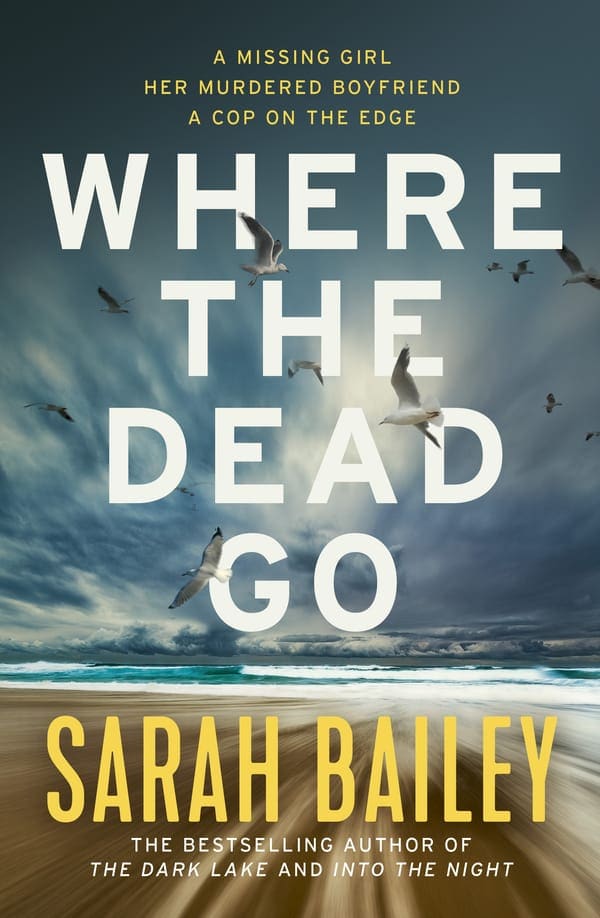 7. Where The Dead Go by Sarah Bailey. This superb crime novel is the third in Bailey's series about police detective Gemma Woodstock. Although it is part of a series, it stands well enough on its own and be read as a stand alone novel. It is a well constructed and quite gripping police story about murder and a missing teenager on the northern coast of New South Wales. In my view it is only behind Garry Disher's Peace as the best Australian-based crime novel of the year.
https://murdermayhemandlongdogs.com/where-the-dead-go-by-sarah-bailey-allen-unwin-29-99-due-out-5-august/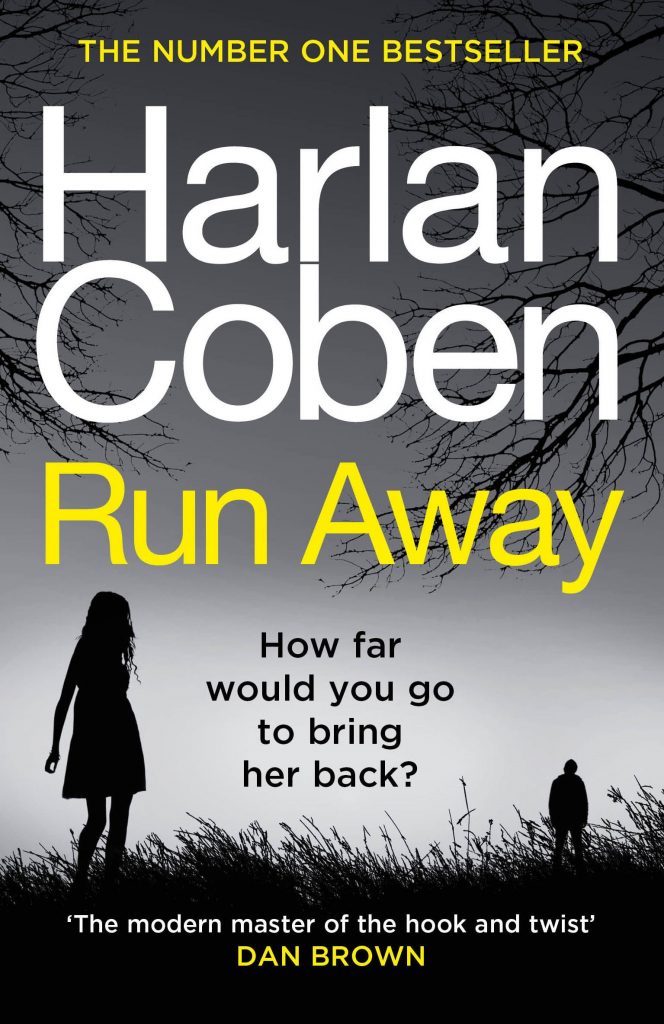 8. Run Away by Harlan Coben. Harlan churns out clever, unpredictable novels year after year. They are always first class pieces of entertainment, but Run Away also had some strong poignant moments and heart felt reflections on family and life.
https://murdermayhemandlongdogs.com/run-away-by-harlan-coben-century-a32-99/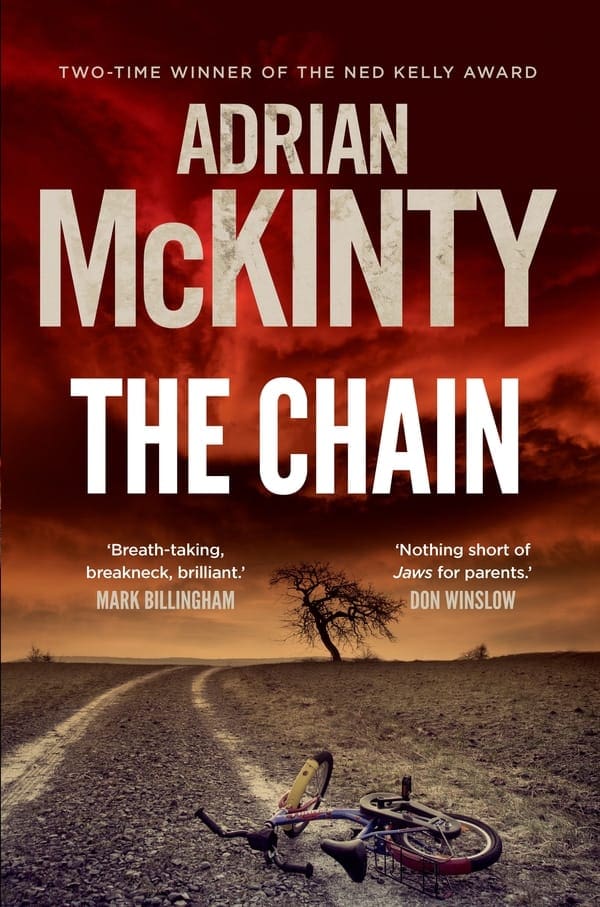 9. The Chain by Adrian McKinty. The Chain was very much in Harlan Coben's suburban noir territory, but had a slightly darker edge. It is also had a terrific thrill-a-minute plot.
https://murdermayhemandlongdogs.com/the-chain-by-adrian-mckinty-hachette-release-9-july-2019-a32-99/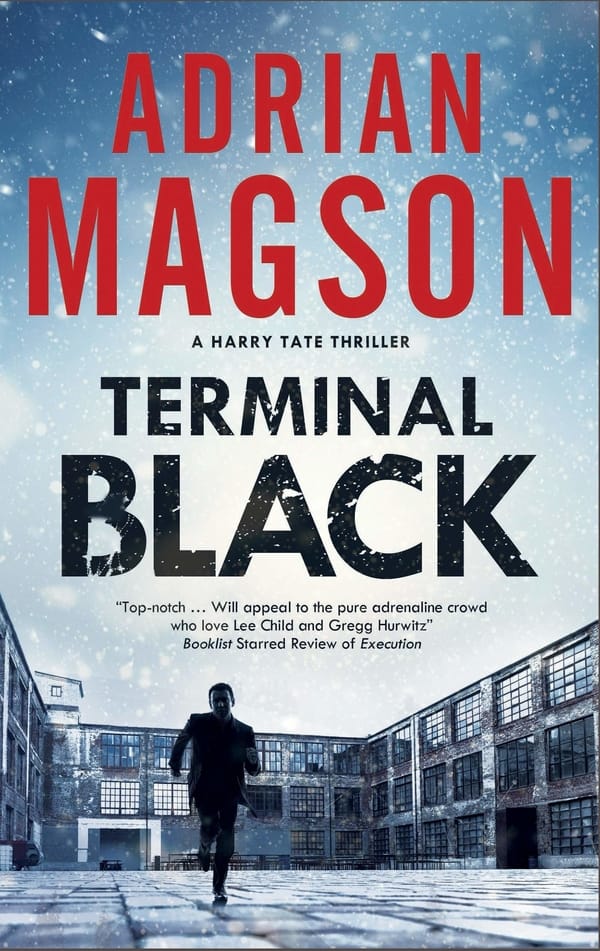 10. Terminal Black by Adrian Magson. Terminal Black did not have the depth of some of the other quality British spy novels, but it did have an action-packed storyline, some great shoot-outs and a very contemporary plot about cyber-terrorism.
https://murdermayhemandlongdogs.com/terminal-black-by-adrian-magson-severn-house-20-99-or-15-18-kindle/
In addition to above, there were a handful of other books which came very close to making my top ten, including Philip Kerr's posthumous Metropolis, Mick Herron's Joe Country, Michael Connelly's The Night Fire and Charlie Donlea's The Woman In Darkness. I also thought that Dominic Nolan's Past Life was the best debut novel of the year.