FORECAST FRIDAY: 2020 BOOK HAUL! (NEW CRIME AND THRILLER TITLES FOR 2020)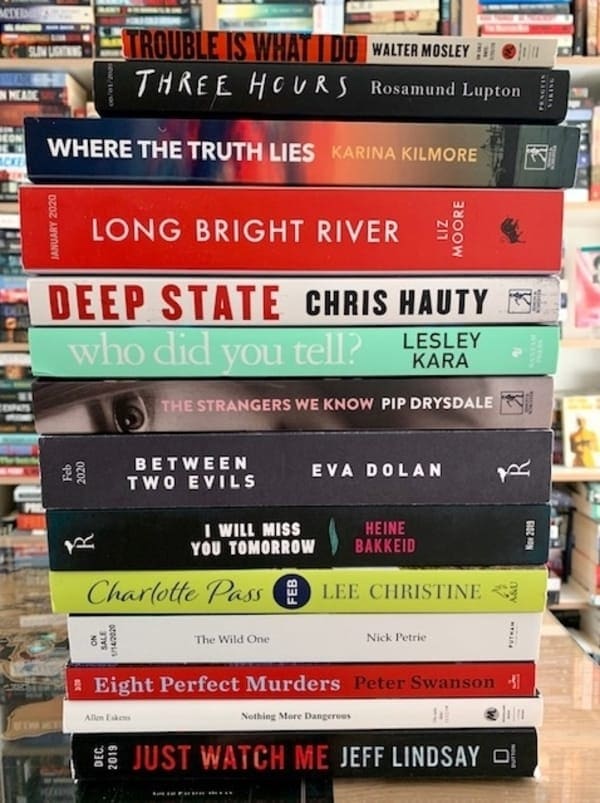 There is just over 3 weeks to the end of the year (and the decade). While everyone is busy working through their lists of the best books of 2019, the books for 2020 are already beginning to pile up!
This is a pile of the 2020 releases I have been accumulating over the past couple of weeks. It is already shaping up to be an interesting year of criminal reading!
A quick glance suggests that there is going to be no stoppage in the flood of domestic suspense and unreliable narrator novels, with Pip Drysdale's The Strangers We Know and Lesley Kara's Who Did You Tell being early entrants in the 2020 field! While Heine Bakkaeid's Norwegian thriller, I Will Miss You Tomorrow, suggests that the Nordic onslaught will also be continuing!
A number of new crime Australian novels are also scheduled for early next year, including Karina Kilmore's Where The Truth Lies (which I reviewed:
https://murdermayhemandlongdogs.com/forecast-friday-where-the-truth-lies-by-karina-kilmore-simon-schuster-1-march-2020/ ); Lee Christine's romantic mystery set in the Snowy Mountains Charlotte Pass; and in March a new Dervla McTiernan novel, The Good Turn, which is excellent:
https://murdermayhemandlongdogs.com/forecast-friday-the-good-turn-by-dervla-mctiernan-harper-collins-march-2020/ . I am also hoping to get a copy of the new Emma Viskic novel, Darkness For Light to review.
Of the books pictured above, a couple have caught my eye and are towards the top of the reading pile:
Nick Petrie's The Wild One is the fifth in his series about troubled war veteran Peter Ash and is set in Iceland. It involves the difficult Ash trying to track down a kidnapped child amidst a powerful snowstorm, while being pursued by the Icelandic police.
Also in the thriller category is Chris Hauty's greatly hyped Deep State about conspiracies, murder and an unpopular American President. Set in Washington, it features a twenty-five-year-old female, ex-soldier, West Wing intern trying to solve the murder of the White House Chief of Staff and stop the 'deep state' from taking over the country. I have already started reading it and it is good so far.
Offering a change of pace is Peter Swanson's Eight Perfect Murders, in which a bookseller and mystery aficionado Malcolm Kershaw tries to stop a killer who is using a list of crime fiction's most unsolvable mysteries to concoct a deadly homage to the genre. With books like Agatha Christie's The ABC Murders and Ira Levin's Deathtrap included in the list, this could be a fun read.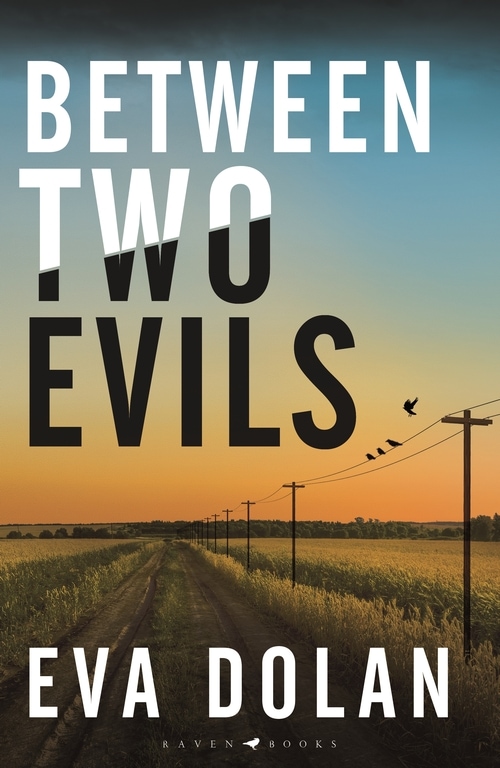 Also looking very promising is the fifth book in Eva Dolan's series about Detective Sergeant Ferreira and Detective Inspector Zigic of the
Peterborough Hate Crimes Division, Between Two Evils. In this one they are investigating the murder of a young doctor in his home in a picturesque Cambridgeshire village.
So already a pile of interesting reading for 2020! I will keep you posted on what I think about them.