FORECAST FRIDAY: 2021 BOOK HAUL! (NEW CRIME AND THRILLER TITLES FOR 2021)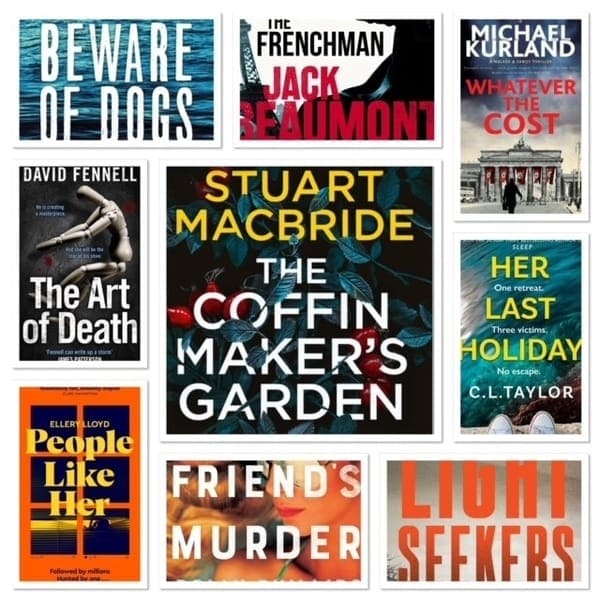 There is just over a week to the end of the year, and while everyone is busy working through their lists of the best books of 2020, the books for 2021 are already beginning to pile up!
This is a pile of the 2021 releases I have been accumulating over the past couple of weeks. It is already shaping up to be an interesting year of criminal reading!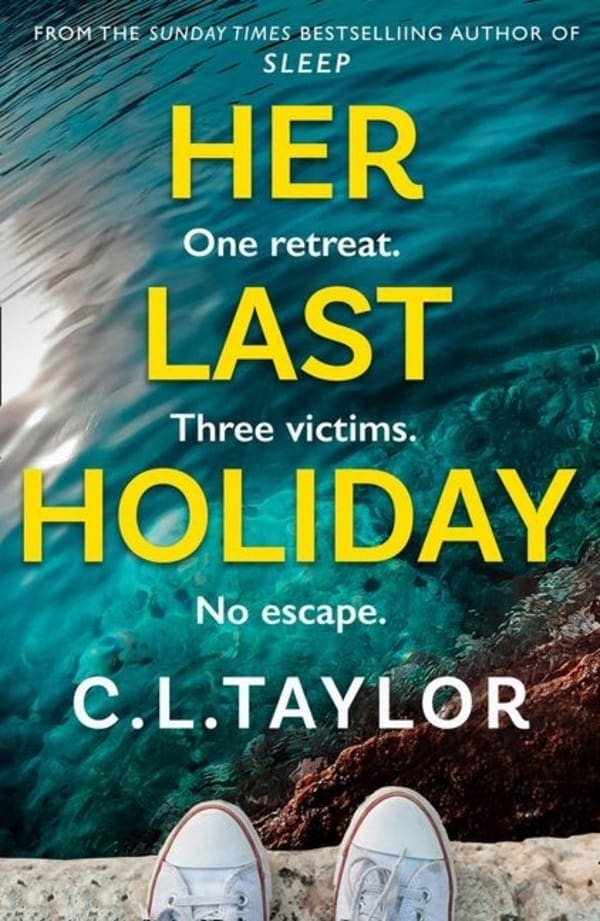 For better or worse, a quick glance suggests that there is going to be no stoppage in the flood of domestic suspense and unreliable narrator novels, with Polly Phillips' My Best Friend's Murder (Simon & Schuster) and Ellery Lloyd's (pseudonym for Collette Lyons and Paul Vitos) People Like Her (Mantle), about a Instagram sensation with secrets and a stalker, being early entrants in the 2021 field! C. L. Taylor crosses that line between domestic suspense and straight-out crime and her new novel, Her Last Holiday (Avon), about a young woman trying to find out the truth about her sister's death two years ago at a wellness retreat, looks particularly good.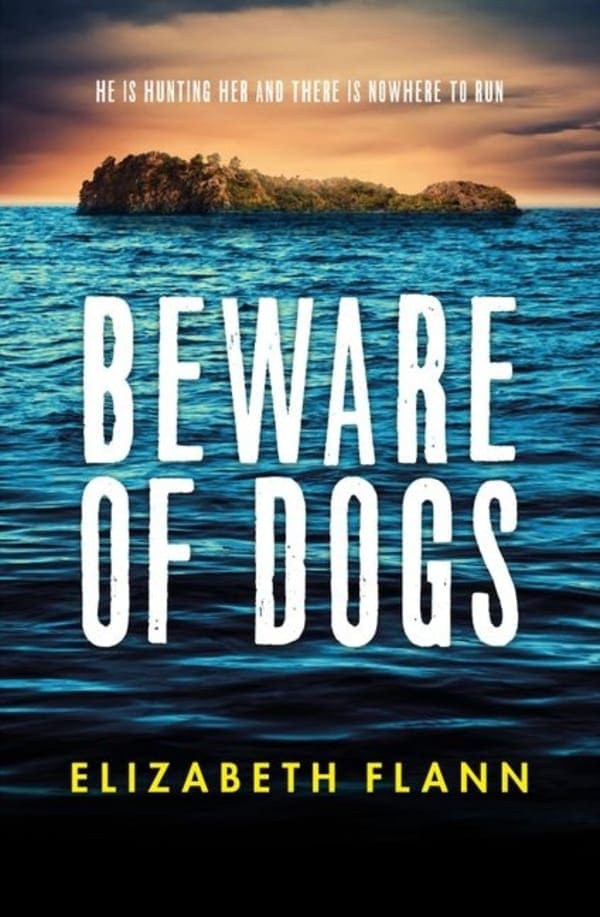 There were several strong debut novels by Australian crime writers in 2020 and that trend seems to be set to continue with Elizabeth Flann's Beware Of Dogs (Harper Collins), about a girl trapped on an island, due out in early January. I have started reading this one and so far it is very intense!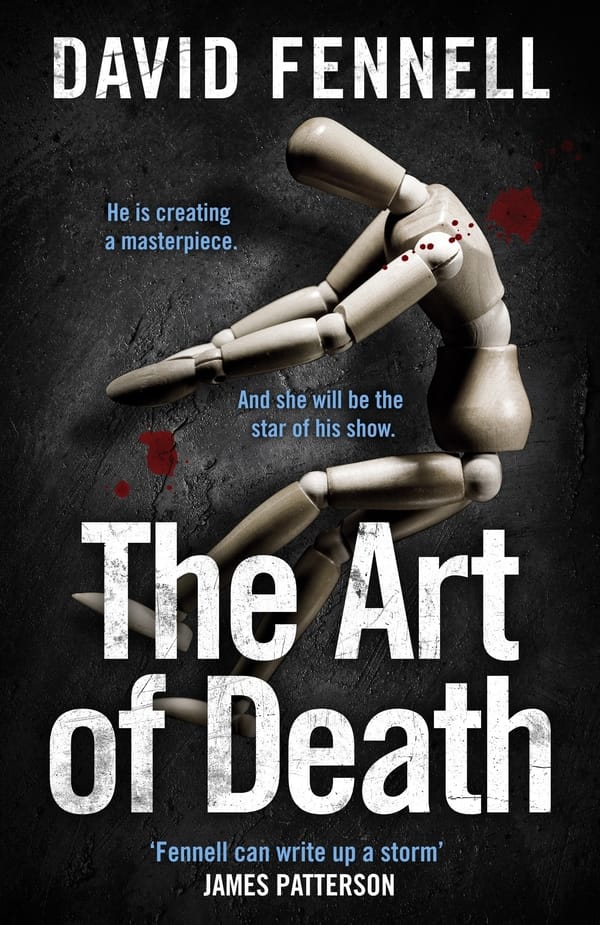 There also seems to be no shortage of British detectives tracking down serial killers, with Stuart MacBride's Scottish-set The Coffin-Maker's Garden (Harper Collins) due out in early January. When a massive storm on the Scottish coast reveals a garden of human remains, ex-Detective Inspector Ash Henderson sets off in search of a serial killer. This is the third book in the Henderson series and should be a gritty, bloody tale. It will be followed in February by David Fennell's debut novel Art Of Death (Zaffre) about a creepy serial killer on the loose in London and the mismatched pair of detectives after him.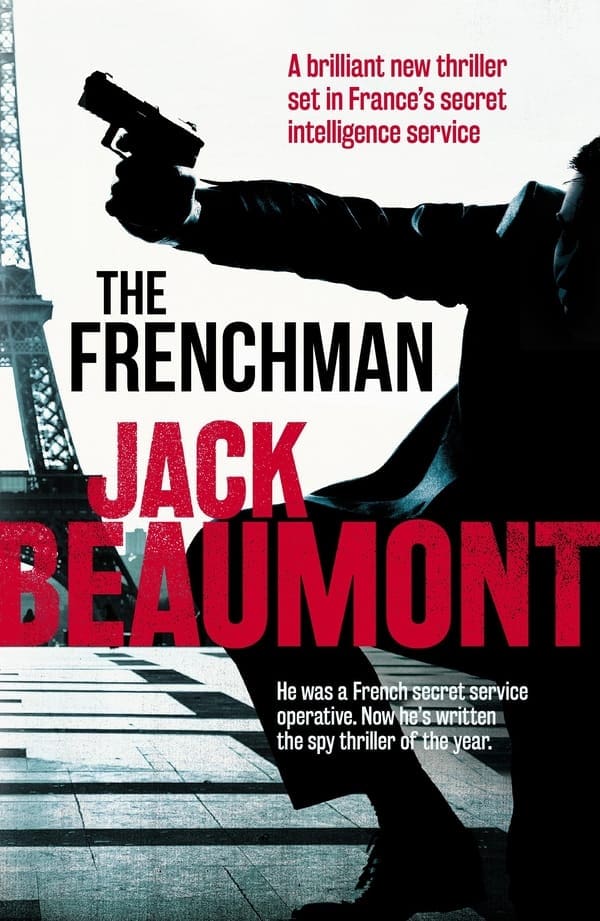 2021 is shaping up to be a good year for spy fiction with new novels by Henry Porter and Mick Herron early in the year and Australian Michael Brissenden's long awaited second novel, Dead Letters, due out in February. Another one to look out for is The Frenchman (Allen & Unwin) by Jack Beaumont. The pseudonymous Beaumont is apparently a former operative in the clandestine operations branch of the French foreign secret service who now lives in Australia. Set against a backdrop of terrorism and betrayal in Europe and Pakistan, The Frenchman promises a high level of authenticity and insider tradecraft.
Veteran Michael Kurland brings a historical perspective to the spy genre with his Second World War thriller Whatever The Cost (Severn House), about an Allied mission to extract nuclear scientists out of Germany in 1939. Professor Josef Brun is on the run from the SS, carrying secret documents that could change the course of the war and it is up to American counter-intelligence officer Captain Jacob Welker to get him to safety. I have a weak spot for spy thrillers set in this period and I am keenly looking forward to reading this one.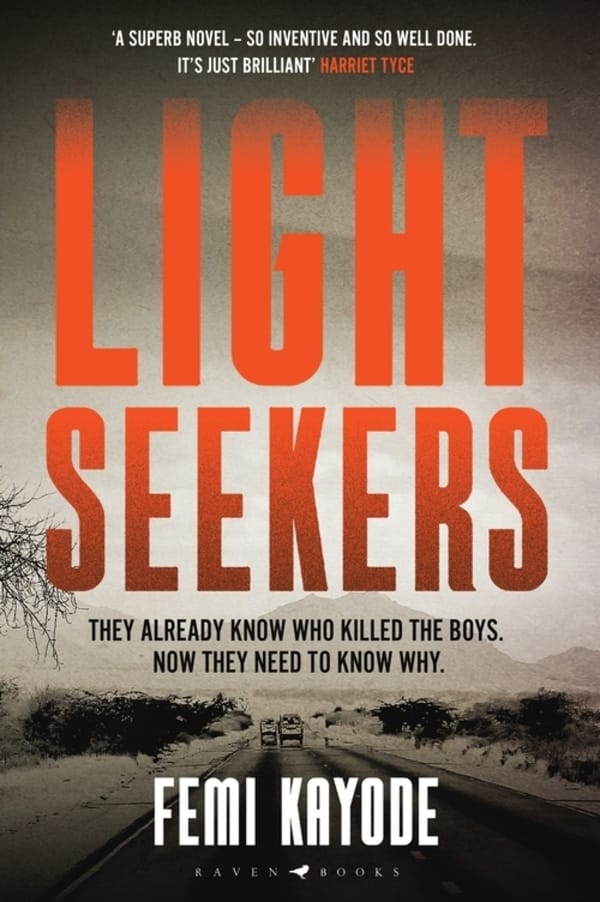 Finally, one of the more interesting looking books on the pile is Lightseekers (Raven Books) by Femi Kayode. Set in Nigeria, it is the start of a new series featuring investigative psychologist Philip Taiwo. Called in to investigate the reasons behind a massacre in a Nigerian university town, Philip finds himself out of his depth and in real danger. Apparently combining the tension of a thriller with observations on modern day Nigeria, the award winning Lightseekers sounds very good!
So already a pile of interesting reading for 2021. I will keep you posted on what I think about them.