FORECAST FRIDAY: AFTER DARK by Dominic Nolan (Headline, $A29.99, 10 March 2020)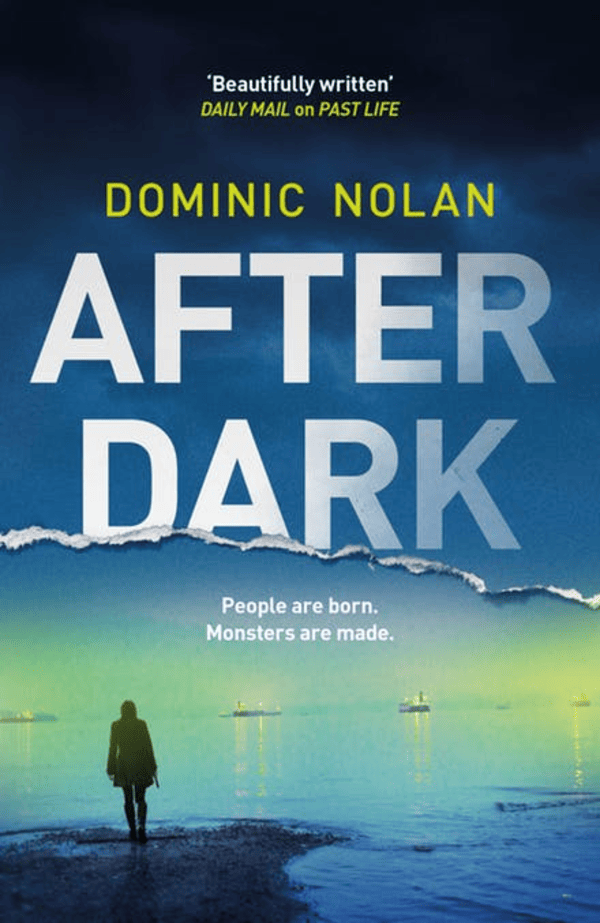 Each Friday I try to highlight a book that I am looking forward to reading. This week it is Dominic Nolan's After Dark.
Nolan's Past Life was one of my favourite debut crime novels of 2019. A dark, twisty tale, it opened with a bang and maintained a good pace as it took the reader on a grim journey through the underbelly of London's forced prostitution and people smuggling industries.
The story followed Abigail Boone, a former well respected London police detective who was missing for four days until she was finally found badly injured, totally confused and with had no memory of what happened. Suffering from retrograde amnesia she had no memory of anything before her escape from her captors. A stranger to her friends and family, Abigail exists in a limbo state until she decides to conduct her own investigation into what happened to her.
She starts by revisiting the case was investigating before her kidnapping, that of the disappearance of a young woman, Sarah Still. Discouraged by her former colleagues and her family, Abigail pushes on with her investigation aided by an underworld figure who owes her a favour and a former Eastern European sex slave who was being held captive at the same time as Abigail. Together they follow a deadly trail through the sex trade industry and something much worse.
It was a tough, compelling novel that kept a tight grip on the reader's attention through out. The charactersations were very good and the ending was dark and violent.
Abigail Boone was an interesting, difficult character. Although she had more than her share of flaws, you could not help but like her and feel sorry for her plight.
After Dark apparently opens with Abigail in jail following the events in the first book and because of her determination to hunt down those she holds responsible for her memory loss. She is freed by the police to help with the investigation of a mysterious underworld figure and the discovery of a girl who has been held captive her entire life.
The plot details are little sketchy, but I am very keen to read this follow up novel. There were several unresolved issues at the end of Past Life, and I am interested to see how Nolan resolves them, as well as presumably the new mysteries introduced in After Dark. It is one of the books I am most interested in reading in the early months of the New Year.
After Dark is released in Australia on 10 March 2020 and in the United Kingdom on 5 March 2020. Mark it down as one to look out for.
Here is a link to my earlier full review of Past Life:
https://murdermayhemandlongdogs.com/past-life-by-dominic-nolan-headline/