FORECAST FRIDAY: CRIME NOVELS THAT I AM LOOKING FORWARD TO READING IN 2021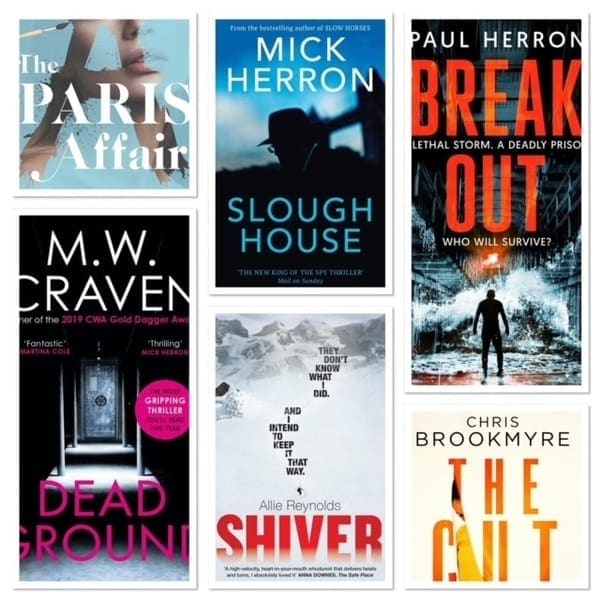 2021 promises to be another bumper year for crime and thriller readers, with a plethora of promising looking titles by established and new authors scheduled for release. I have picked out a baker's dozen of the ones I am most looking forward to that are scheduled for release in the first half of the year, including a couple that were held over from 2020 because of COVID induced changes to publishing schedules.
In addition to the ones below, I am also anticipating some exciting
yet-to-be-announced new releases from favourite authors such as Michael Connelly, Dervla McTiernan, Tony Park and Garry Disher. While S. A. Cosby, author of last year's highly acclaimed novel Blacktop Wasteland, has a new novel out later in the year, Razorblade Tears (July).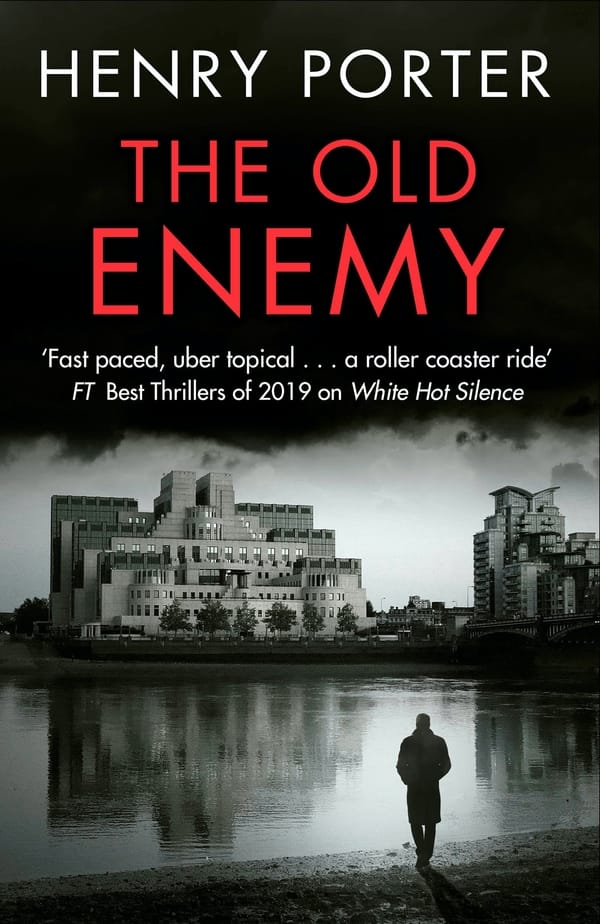 The first of a trio of keenly waited spy novels by current stars of the genre is The Old Enemy by Henry Porter. The third in his series about  former MI6 agent Paul Samson, The Old Enemy was originally scheduled to be published in September 2020, but has been pushed back to April 2021 in Australia (January in the United Kingdom). I thought that Porter's last novel, White Hot Silence, was one of the best spy novels of 2019 and I am really looking forward to this latest adventure, which sees Samson targeted for assassination after a bodyguarding job goes wrong.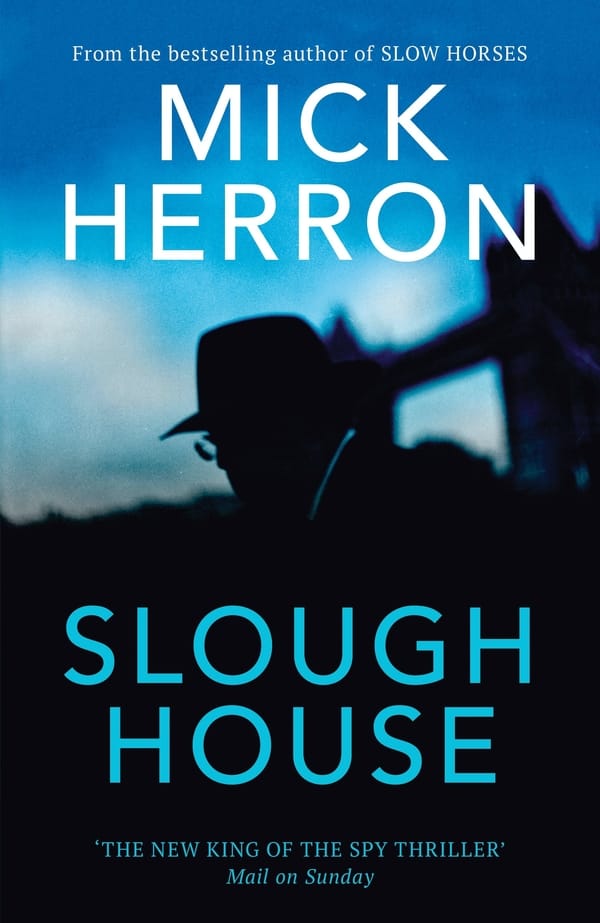 Mick Herron's critically acclaimed series about a discarded band of disgraced British spies, known as the slow horses, and their notorious leader, Jackson Lamb, is a clever, witty take on the spy fiction genre. In Slough House (February), the slow horses seem to be targeted for eradication despite Lamb's protestations that: 'Kill us? They've never needed to kill us,' said Lamb. 'I mean, look at us. What would be the point?' This promises to be one of the spy highlights of the year. Enthusiasts of the series should also look out for the television adaption of the books, Slough House, which is also due out in 2021.
Rounding out the trio of British spy novels by established stars, is Tom Bradby's Triple Cross. This is the third in his series about MI6 officer Kate Henderson, who is drawn out of retirement in the south of France, to identify a possible spy in the British security services. The core premise at the centre of the series has been the potential recruitment of the British Prime Minister as a Russian agent of influence and it will be interesting to see how Bradby draws this gripping trilogy to a conclusion.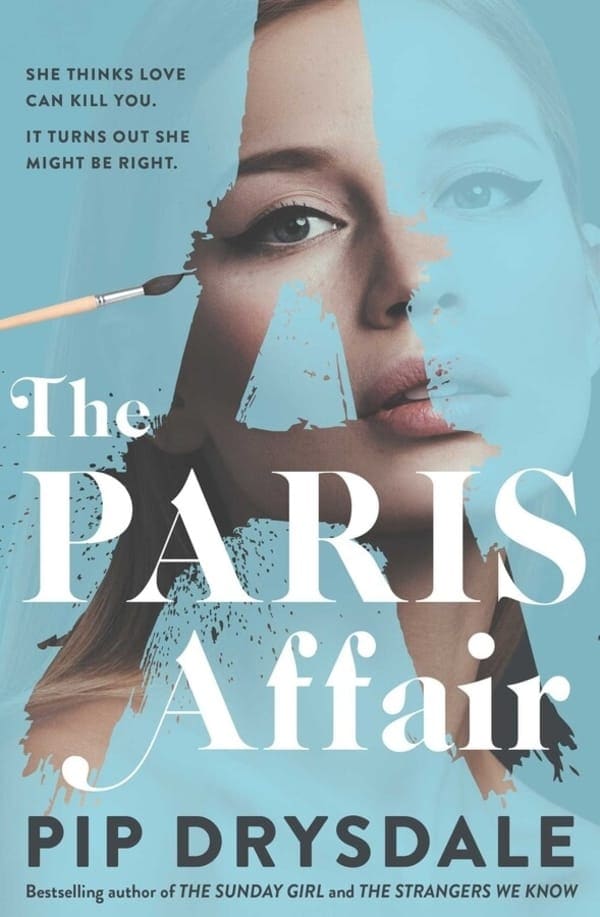 Pip Drysdale's The Strangers We Know was shortlisted for last year's Ned Kelly awards and was probably my favourite domestic suspense thriller of 2020. I anticipate that The Paris Affair (February), about a female journalist on the track of a killer, will once again feature Pip's trademark bright, perky, up-to-date tone and several well placed twists. She can also produce some very funny quips, and The Paris Affair could be the ideal late summer read.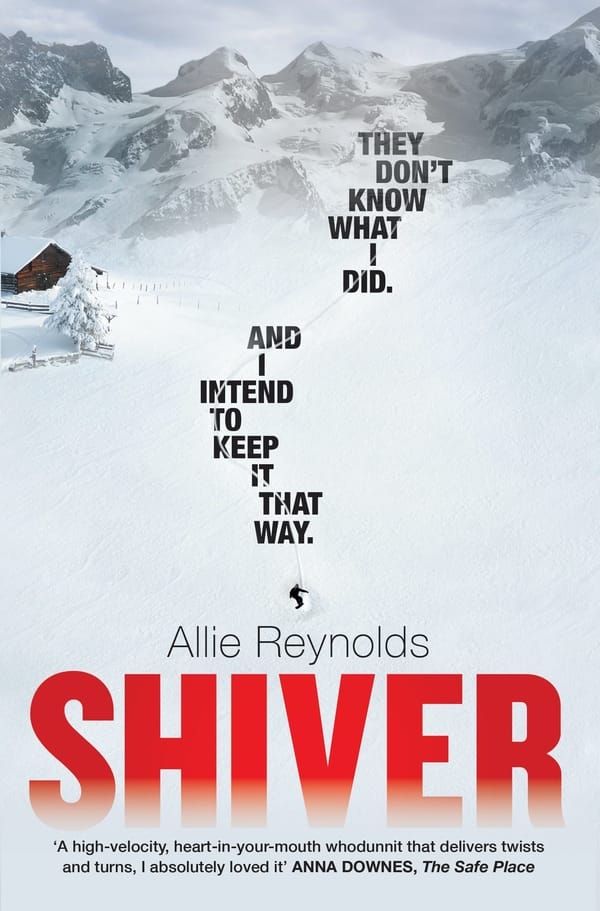 Also due out in February is Shiver by former professional Australian freestyle snowboarder Allie Reynolds. "A reunion weekend in the French Alps turns deadly when five friends discover someone has deliberately stranded them in a deserted mountaintop resort". I have been hearing good things about this one, which is described as a "propulsive locked-room thriller" in a snowstorm, and I am keenly waiting for my review copy to turn up.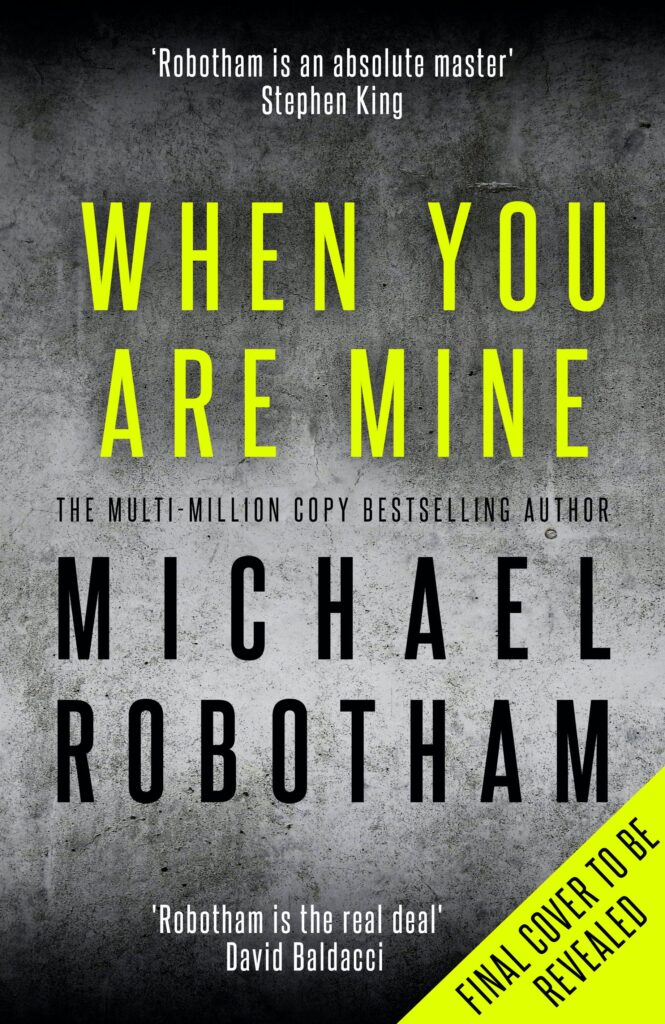 A new book from Michael Robotham is always a reason for celebration. Last year's When She Was Good, was a terrific read and one of my top picks for 2020 and I am looking forward to this new stand-alone novel by Michael (one of the nicest guys in the writing business). When You Are Mine (June) features former London police officer Philomena McCarthy who is dismissed from the force when she tries to protect the girlfriend of a decorated detective from domestic violence. But in a Robotham novel nothing is ever that simple and I expect lots of twists and surprises.
It may be a bit too soon for an international virus thriller, but Frank Gardner's Outbreak (May) certainly sounds interesting. "Deep within the Arctic Circle, three environmental scientists from the UK's Arctic Research Station trudge through a blizzard landscape in search of shelter. There's a cabin ahead. Inside is a man infected with a deadly contagion who infects Dr Shelia Mackenzie and her two companions, setting in train a chain of events that threatens millions." The third in Gardner's Luke Carlton series, it promises to be a fast paced, exciting read.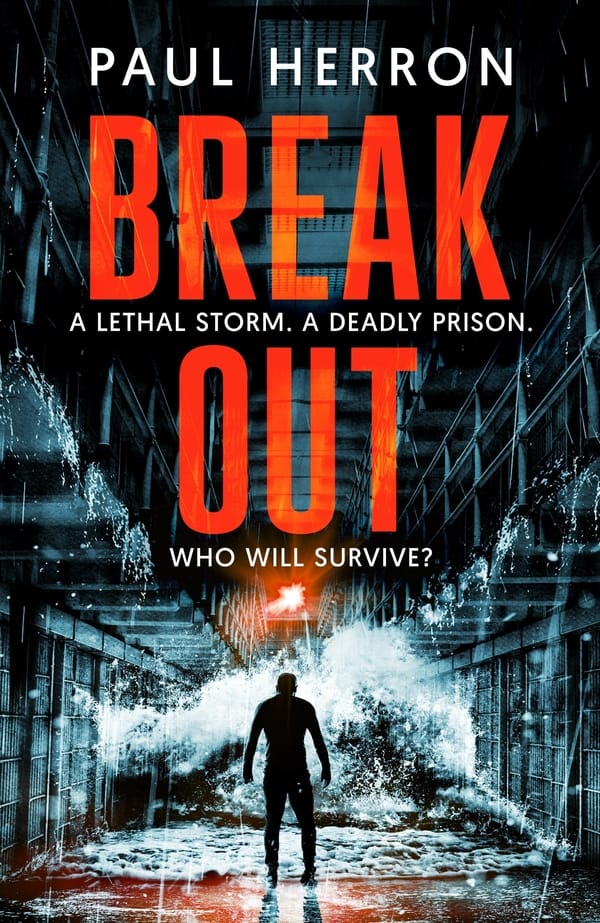 Also promising lots of action and excitement is Paul Herron's high concept thriller, Break Out (March). When an apocalyptic storm sweeps across America the guards in a notorious 'supermax' prison flee, but not before unlocking all doors in the prison. "The inmates must fend for themselves as lethal floodwaters rise and violent anarchy is unleashed." Included amongst their number is a former police officer, who teams up with a young female Correctional Officer left behind on her first day of work to fight their out of the prison. Sounds like a wild ride. Thanks to fellow blogger Michael at https://unseenlibrary.com/2020/11/04/waiting-on-wednesday-breakout-by-paul-herron/ for alerting me to this one.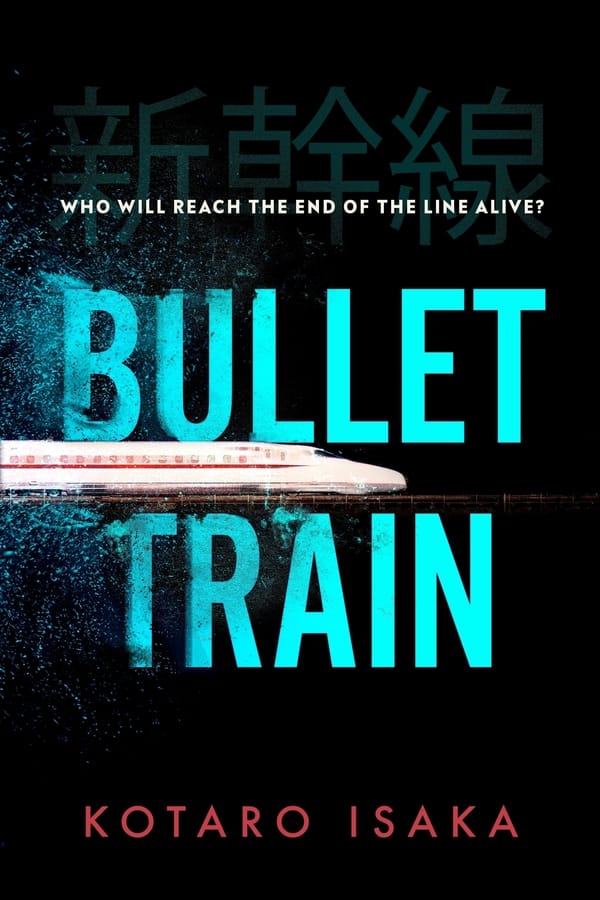 Another high concept novel, which is already a bestseller in Japan, is Kotaro Isaka's Bullet Train (March). "Five assassins find themselves on a bullet train from Tokyo competing for a suitcase full of money. Who will get to the last station alive?" Bullet Train is already under production as a movie starring Brad Pitt and has the potential to be a fun read.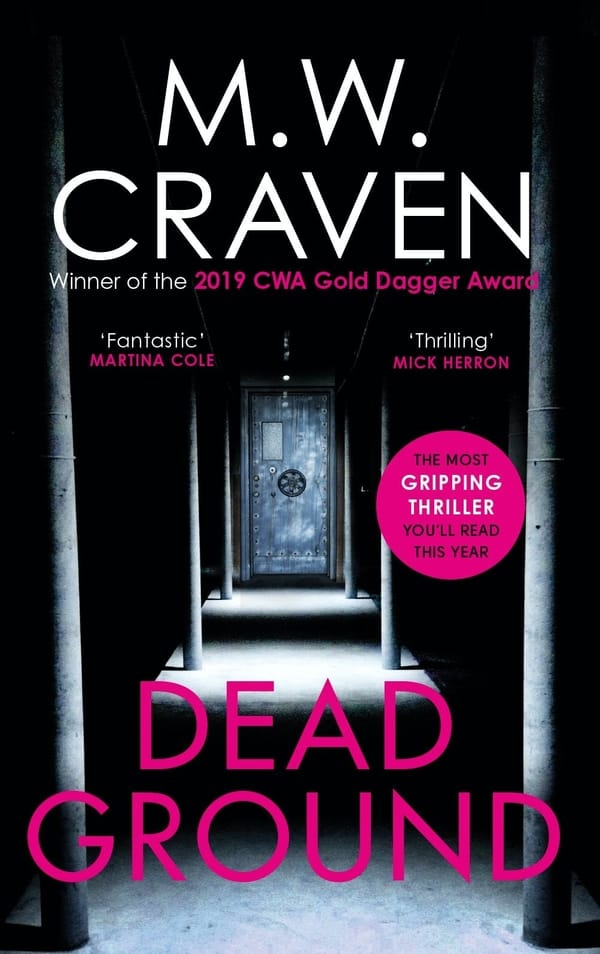 Finally, a quartet of British releases.
M. W. Craven won the Gold Dagger for his first Washington Poe novel, The Puppet Show, and his latest entry in the series, Dead Ground (June), promises to be another tightly plotted police thriller. Coe and the socially awkward programmer Tilly Bradshaw are asked to investigate the murder of a mysterious victim with ties to some very important people. Sure to be eagerly devoured by Mr Craven's many fans.
Chris Brookmyre is one of Britain's more inventive crime writers and The Cut (March) sounds like a very intriguing novel. "Millie Spark is a special effects make-up artist, her talent is to create realistic scenes of bloody violence. Then, one day, she wakes to find her lover dead in her bed. Twenty-five years later, her sentence for murder served, Millicent sets out to discover what really happened on that fateful night."
Due out in March, David Fennell's debut novel Art Of Death about a creepy serial killer on the loose in London and the mismatched pair of detectives after him has already been gathering some positive advanced reviews. I enjoy British police thrillers, and I am looking forward to reading this one.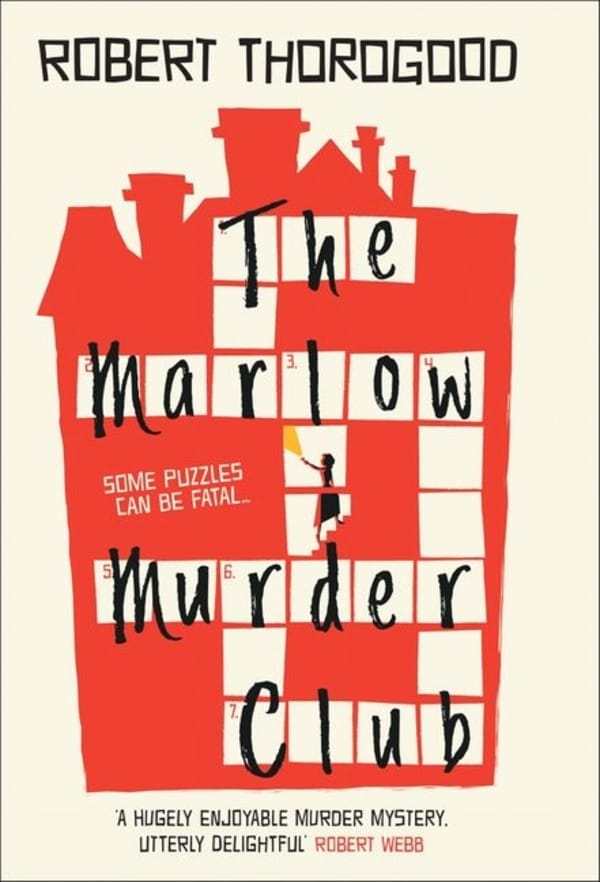 Richard Osman's The Thursday Murder Club about a group of retirement village detectives was one of the most enjoyable mysteries of 2020. Now Robert Thorogood seems to be heading down a similar path with The Marlow Murder Club about a 77-year-old crossword puzzle setter who finds herself tracking down a serial killer. It will be interesting to see if the Thorogood book can match the charm and humour of Osman's novel. It is due out in Australia in February and in January in the United Kingdom.
So plenty of good reads to start the year with. I am looking forward to reading and reviewing them, and many others, over the next few months.