FORECAST FRIDAY: TEN NEW CRIME NOVELS I AM LOOKING FORWARD TO READING FROM JUNE TO AUGUST 2020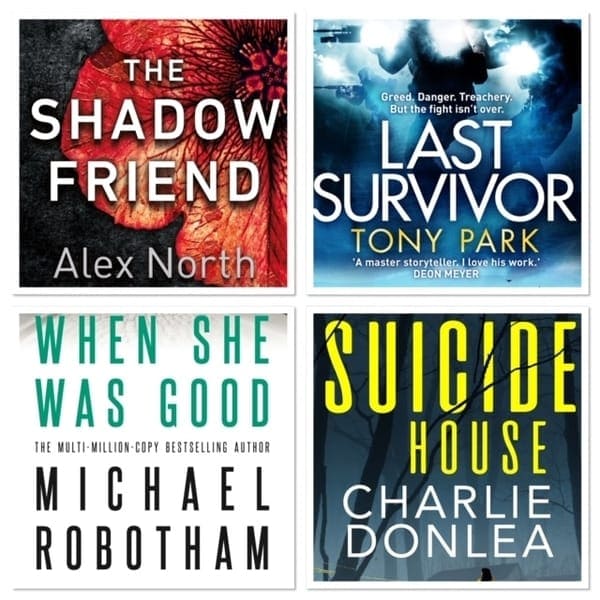 2020 has already seen a string of good releases, such as Dominic Nolan's After Dark and Dervla McTiernan's The Good Turn, and the promise of some big releases in May 2020, including Michael Connelly's Fair Warning and Dugald Bruce-Lockhart's The Lizard.
COVID-19, however, has seen the delay of some books, most notably John Connolly's The Dirty South: https://murdermayhemandlongdogs.com/forecast-friday-the-dirty-south-by-john-connolly-delayed-release/. And there is also little news about the timing of a couple of keenly anticipated Australian crime releases by Jane Harper and Chris Hammer. On the positive side, the long awaited second novel by Australian Benjamin Stevenson, Either Side Of Midnight, is due out in September.
Despite the disruption caused by COVID-19 there are still some very promising looking crime novels and thrillers due for release over the next four months. I have picked out ten of the ones being released in Australia over June to August (at this stage) that I am really looking forward to: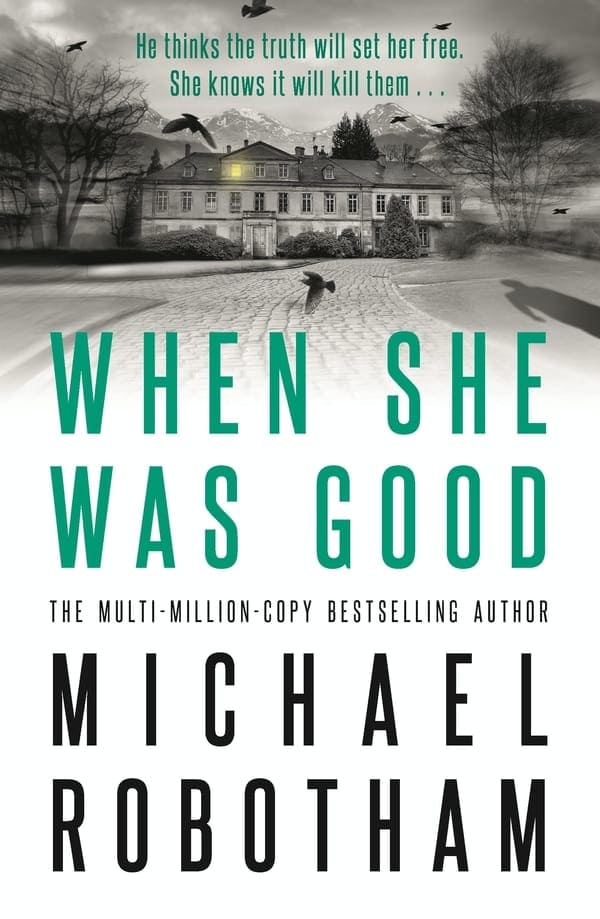 When She Was Good (Hachette) by Michael Robotham.
Michael is one of those authors who never disappoints. His last novel, Good Girl Bad Girl, introduced an interesting pair of new characters in the form of forensic psychologist Cyrus Haven and his 'patient', teenager Evie Cormac. It was one of his better novels of recent years and When She Was Good is the follow up to it. I am looking forward to seeing how Michael resolves some of the issues he left hanging in the last book and where he takes Haven and Evie in the new book. It is one of the 'must reads' in 2020 for me! (Due out 28 July).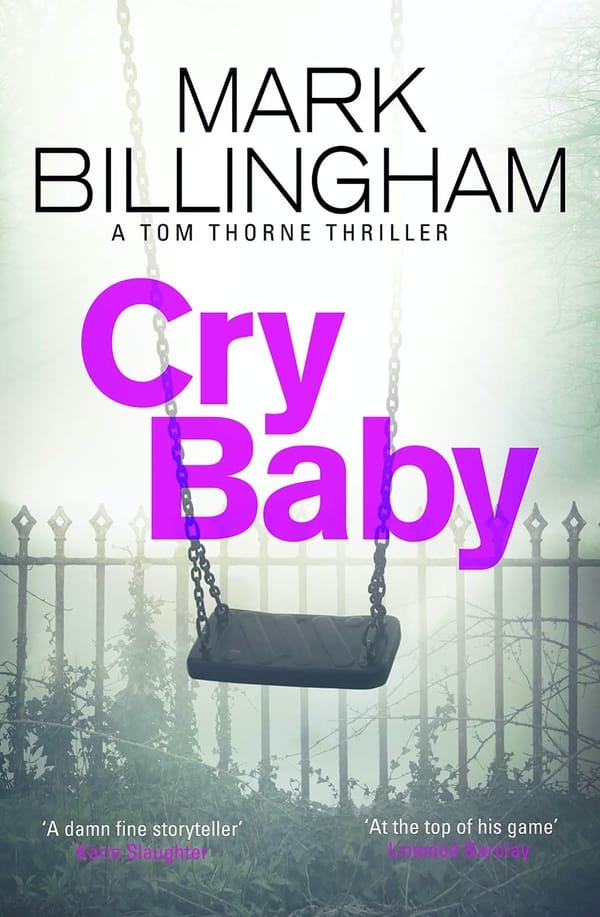 2. Cry Baby (Little Brown) by Mark Billingham.
Billingham burst onto the crime writing scene in 2001 with Sleepyhead, his first novel about London police detective Tom Thorne. Since then he has established Thorne as one of the leading crime fighting figures in British crime fiction. Cry Baby is his twentieth novel and takes the reader back to 1996, when Thorne is a Detective Sergeant investigating a missing child case and trying not to repeat the fatal error of an earlier investigation. It will be interesting to see how Billingham handles this regression to an earlier stage of Thorne's career. (Due out 14 July)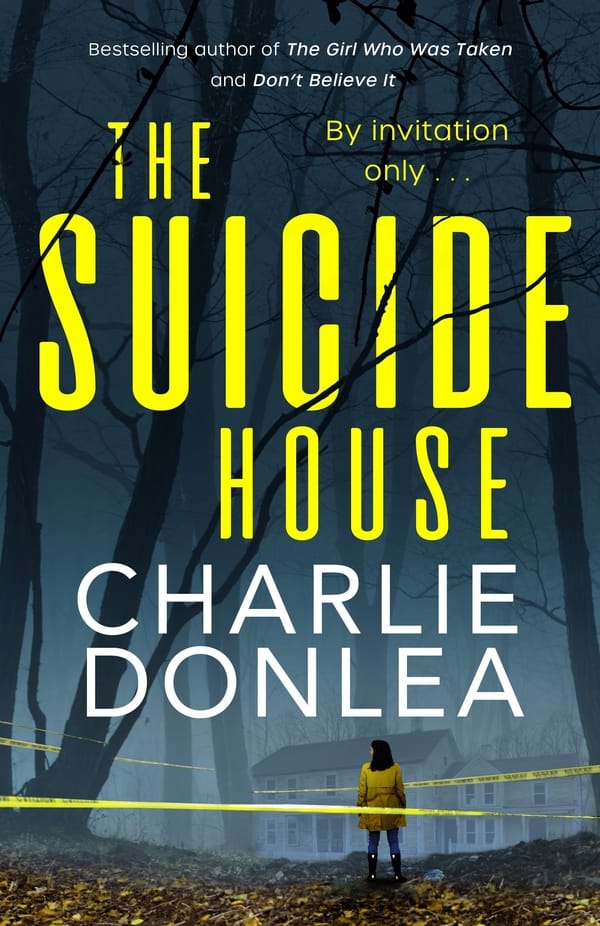 3. The Suicide House (Bantam) by Charlie Donlea.
Donlea is a superb plotter and is one of my favourite 'newer' authors. His first four books were very clever and understated crime novels that delivered some genuine surprises. The Suicide House is his fifth and follows criminal profiler Lane Phillips and quirky forensic reconstructionist Rory Moore as they investigate a murder and a series of suicides at an elite Indiana boarding school for a true crime podcast. I liked the first Moore and Phillips novel, The Woman In Darkness, and have enjoyed Donlea's manipulation of the true crime format in earlier books. I am greatly looking forward to this one. (Due out 4 August). Review of The Woman In Darkness: https://murdermayhemandlongdogs.com/the-woman-in-darkness-by-charlie-donlea-bantam-a32-99/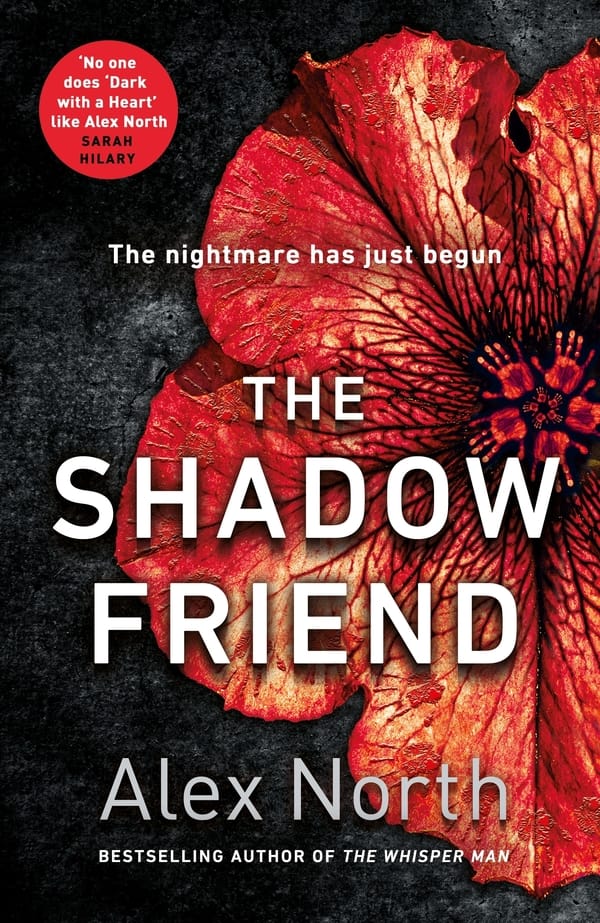 4. The Shadow Friend (Michael Joseph) by Alex North.
I was not quite as impressed with the first North novel, The Whisper Man, as many others were, but I am a fan of his earlier novels under the Steve Mosby nom de plume. The Shadow Friend seems to be a creepy mixture of old and new crimes and has an interesting premise around copycat murderers and a missing serial killer. (Due out 9 July).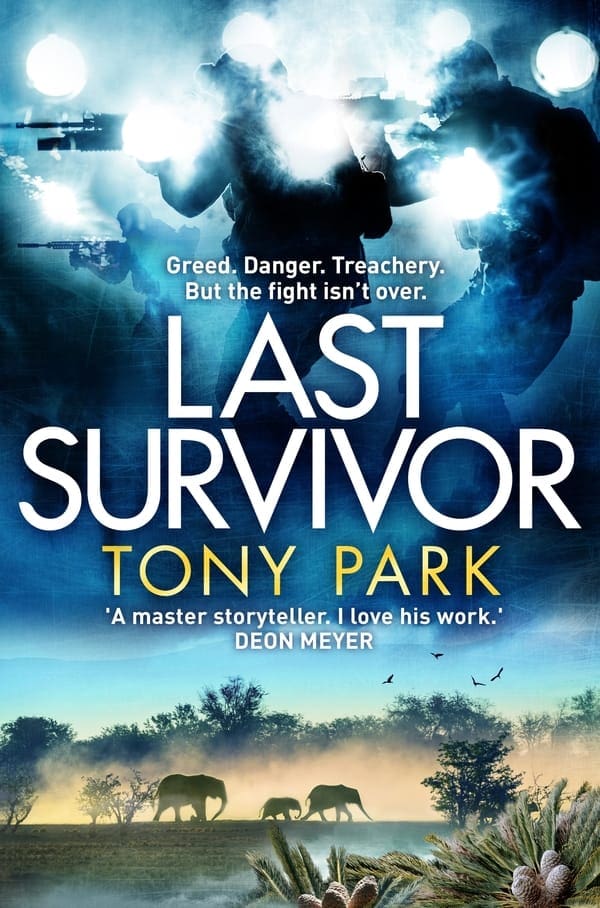 5. Last Survivor (Macmillan) by Tony Park.
Tony Park is Australia's premier adventure thriller writer and his novels, largely based in Africa, are terrific tales. Park always combines brisk action with interesting environmental themes and in Last Survivor he mixes a terrorism plot with the illegal trade in cycads, a rare and ancient plant species in danger of extinction. It sounds like an interesting combination and the book also features one of Park's best recurring characters, the battered former mercenary Sonja Kurtz. Action fans will enjoy this one. (Due out in July)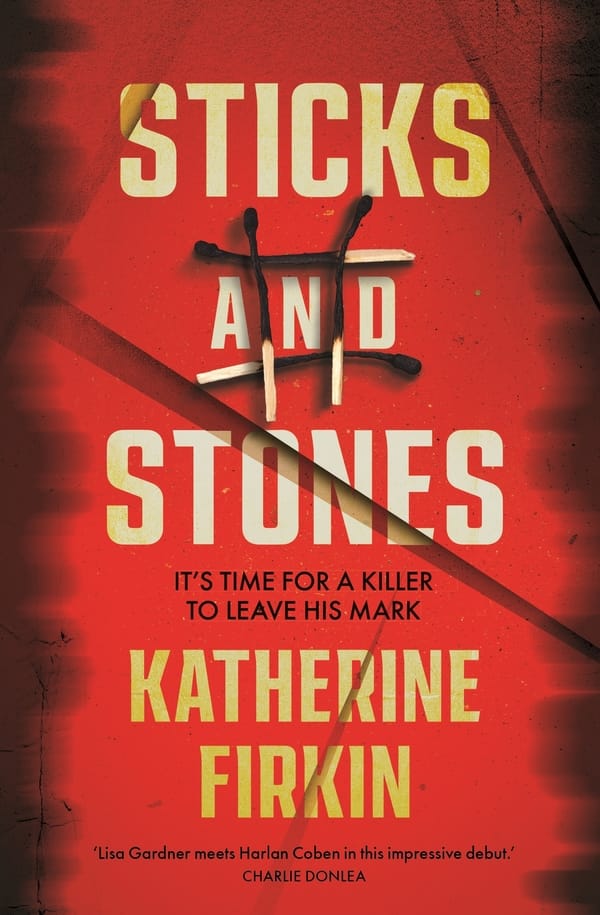 6. Sticks And Stones (Bantam) by Katherine Firkin.
Sticks And Stones is one of two interesting Australian debut crime novels appearing in the next few months. Set in Melbourne, it a police thriller about a missing persons case, which escalates into the search for a serial killer. From a quick read of the first few chapters it seems to be a well written and very engaging novel. I am looking forward to fully reading it and reviewing it over the next few weeks. (Due out 2 June)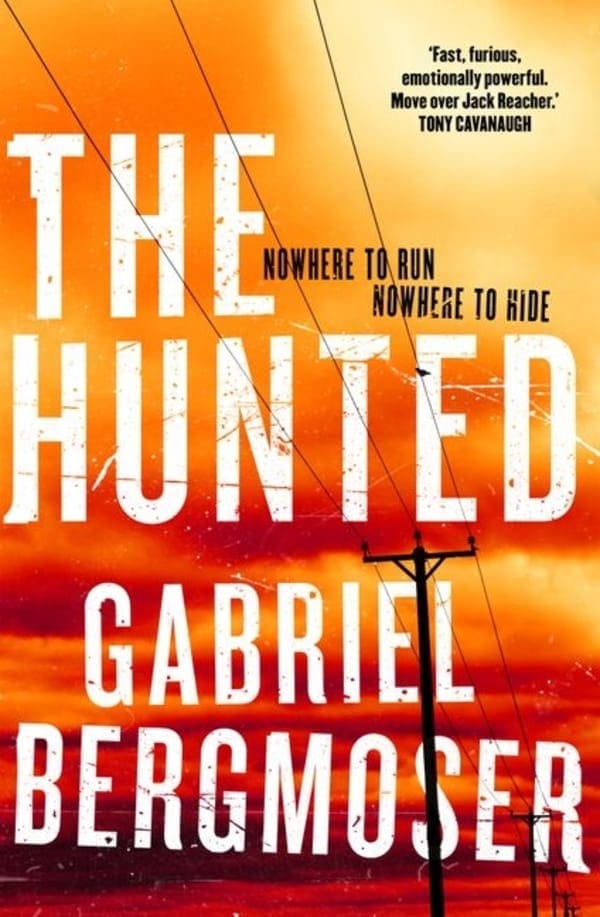 7. The Hunted (Harper Collins) by Gabriel Bergmoser.
This is the second of the Australian debuts. Set at an isolated service station on a little used highway in outback Australia, the story seems to revolve around the sudden appearance of an injured young woman at the service station with several cars in pursuit. The publishers claim that it is a "ferociously fast-paced, filmic, visceral, tense and utterly electric novel". Certainly sounds good to me! (The Kindle version is available at the end of May, but the paperback copy is not being released until 5 August).
8. A Knock At The Door (Sphere) by T. W. Ellis. Also promising a frantic pace and plenty of twists is A Knock At The Door by T. W. Ellis (aka Tom Wood). Seemingly combining the domestic suspense trope of untrustworthy spouses with the high voltage energy and action of a thriller, this could be a very exciting read. (Due out 14 July from Hachette).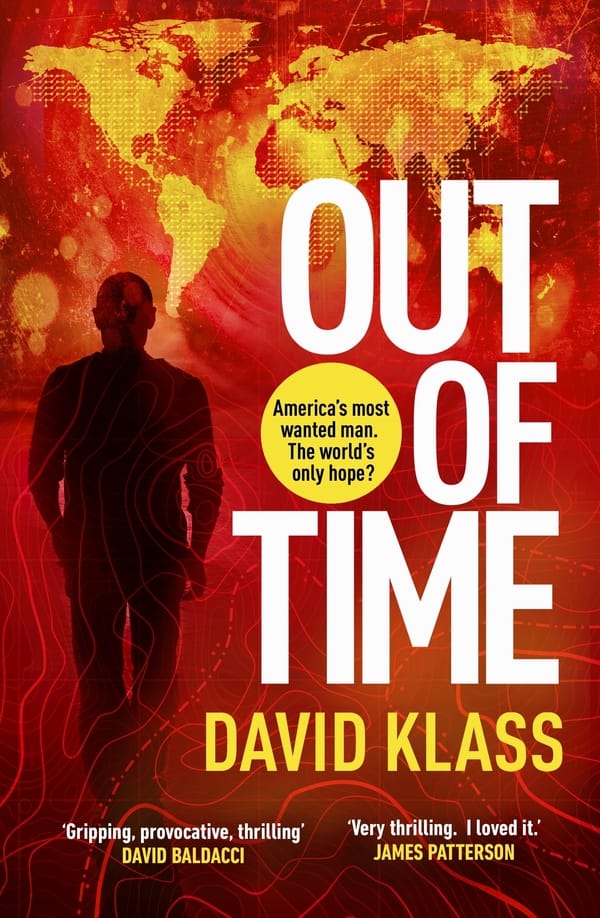 9. Out Of Time (Michael Joseph) by David Klass.
This action novel seems to offer an interesting twist on the usual terrorist thriller with a determined FBI agent tracking down an eco-terrorist who is trying to save the world, one target at the time. It has received some good early reviews and sounds like a very timely thriller. (Due out 21 July)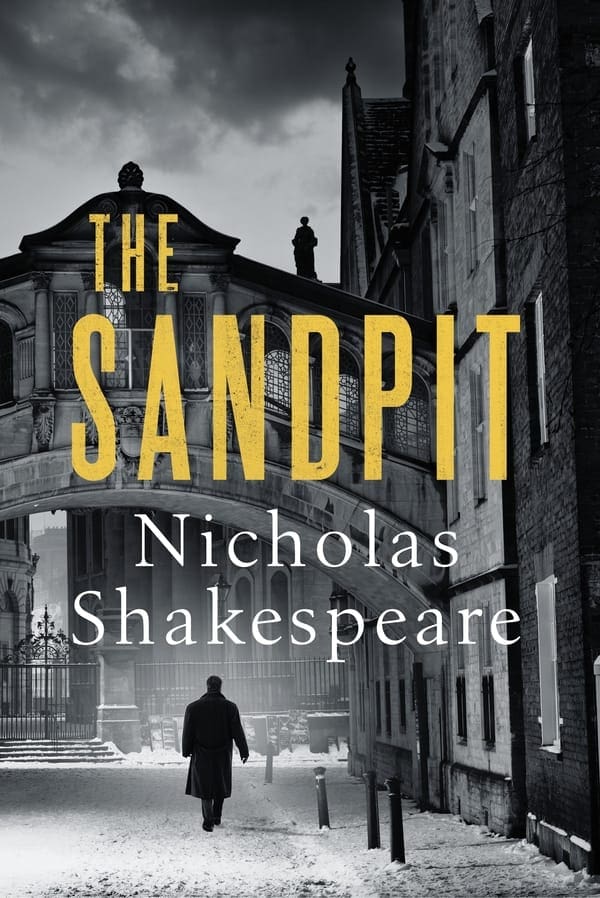 10. The Sandpit (Harvill Secker) by Nicholas Shakespeare.
Offering more literate thrills is the latest spy novel from Nicholas Shakespeare. Set in Oxford and featuring an international cast of spies and a former foreign correspondent, it comes with ringing endorsements from critics in the United Kingdom and is high on my list to read.
So some very promising releases over the next few months and even more once we get into September with the release of The Old Enemy (Quercus) by spymaster Henry Porter and Benjamin Stevenson's Either Side Of Midnight (Michael Joseph). Enough good reading to see all of us through isolation!