FORECAST FRIDAY – THE DIRTY SOUTH by John Connolly: delayed release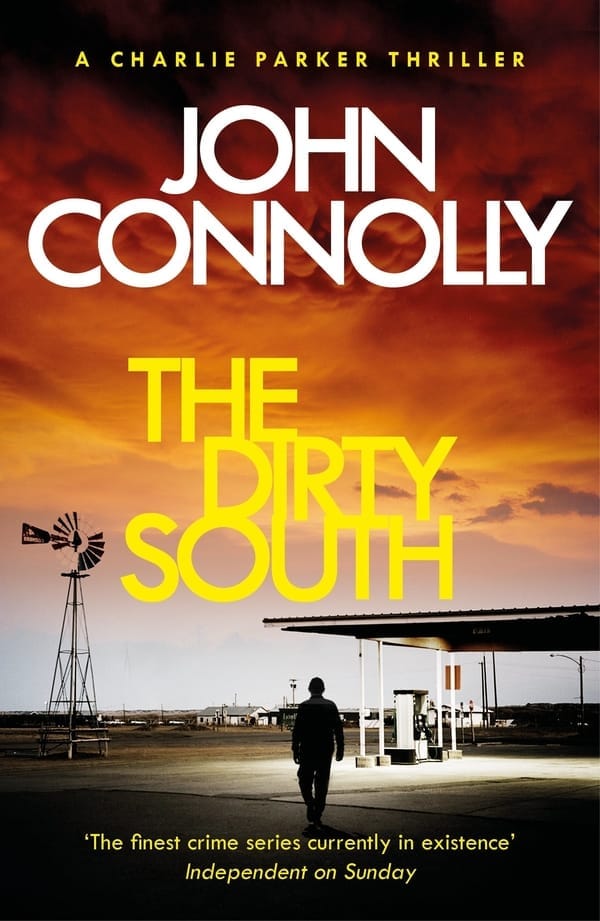 John Connolly's The Dirty South is one of the most anticipated crime novels of 2020. Originally scheduled to be published in mid April, it has now been delayed because of COVID-19 to 13 August in Ireland, Australia and New Zealand and 20 August for the United Kingdom and October for the US and Canada. 
It is a shame that The Dirty South has been delayed, but it is certainly worth waiting for. I have been lucky enough to read it and it is probably my favourite book of the year, so far.
Set back in 1997, it finds former New York police detective Charlie Parker in the small, rundown town of Cargill in Burdon County, Arkansas running down a lead on the killer who brutally murdered his wife and child. Someone has been slaughtering young black women in Burdon County, although no one wants to admit it, and Parker thought that there might be a link to the slaying of his family. He quickly realises that there is no connection, and after a night in the jail he is happy to leave Cargill, until he is persuaded to stay and help with the investigation there. A decision which has violent repercussions for a lot of people.
The Dirty South is under strict embargo until its release date, but I will say that it is a big, beautifully written novel that keenly held my attention from the beginning to the surprising conclusion. Connolly's mastery of language is only matched by a handful of other crime writers and the breadth and intricacy of his plotting is superb. There is a rich tapestry of ideas and detail in The Dirty South, but this does not slow the book's pace or stop it from being an exciting read.
One quick quote from the book, in which Connolly manages to quickly conjure up the mood of the town and place it in the context of the late 1990s:
"The bar had a sell-stocked jukebox, although light on soul and R&B, which meant none at all. It was currently playing something by the Eagles, because somewhere in town was always playing something by the Eagles, and it might as well be Boyd's as anyplace else."
I will do a longer review closer to the release date.
Here is a link to a "Conversation" I did with John late last year in which he discussed the background to The Dirty South and how he wanted to write a crime novel without any supernatural elements to it: https://murdermayhemandlongdogs.com/talk-with-john-connolly-5-september-2019/