FORECAST FRIDAY: THE FINE ART OF INVISIBLE DETECTION by Robert Goddard (Bantam, March 2021)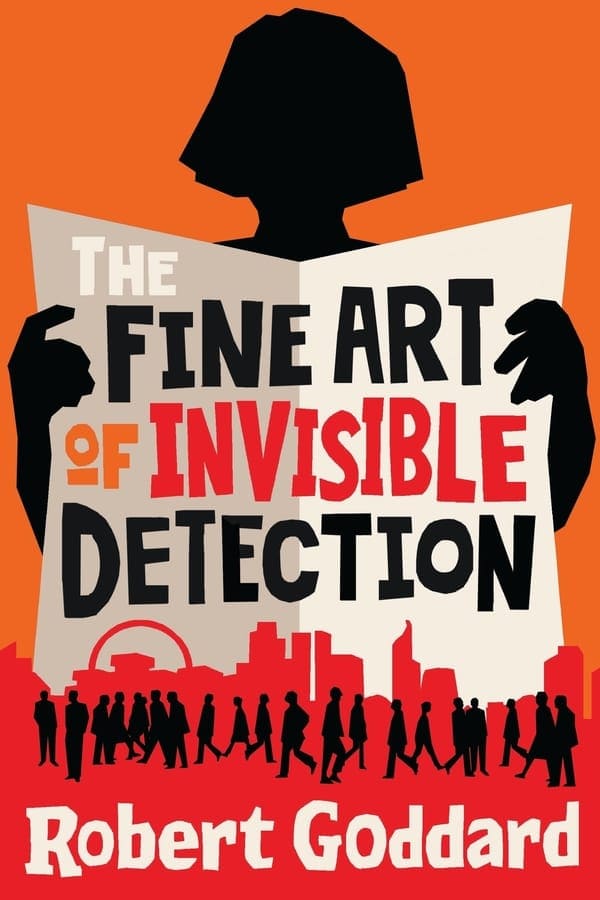 I always look forward to the novels by Robert Goddard and his latest book, The Fine Art Of Invisible Detection (due out in March 2021), is another clever, twisty tale that kept me engrossed and surprised from beginning to end.
The plots of Goddard's books are always difficult to explain because they move in such unexpected directions that it is hard to describe them without ruining the joy of the many surprises. Suffice to say, The Fine Art Of Invisible Detection opens in Tokyo with Umiko Wada trying to get to get through another day. Widowed at a young age, and with no children, she is trying to avoid scrutiny, and her mother, by working as a secretary to a private detective. Her life is pleasingly simple and mainly consists of coffee runs, diary management and paperwork, until she becomes involved in a new case involving the suspicious death of a Japanese businessman in London in 1977.  New details have come to light about his death and Wada, who speaks fluent English, travels to London to meet with a man who claims to have information about who was with him when he died.  Meanwhile, Londoner Nick Miller is contacted by an old family friend about the true identity of his father, who he has never met.  Two seemingly unconnected events, but in Goddard's skilled hands they weave together into a clever, surprising plot that slithers along like an out-of-control snake.
In recent years Goddard seems to have moved away from his complex, intriguing historical crime novels into the thriller arena, with faster moving and often more violent tales about conspiracies and desperate characters.  The Fine Art Of Invisible Detection is certainly more in the thriller field and is a pacey, exciting novel that races from Tokyo to London to the English countryside and Iceland, before returning for a tense climax on a beach in Cornwall.
The storyline is interesting, and involves some very up-to-date ideas, and the characters are well crafted and engaging.  Wada in particular is a very interesting and credible character, who turns out to be more resourceful than she first appears. It is a fine piece of characterisation by Goddard.
The end result is a very enjoyable thriller that kept me guessing all the way to the terrific conclusion and the final reveal.  My only reservations are the cover and the odd title, which makes it sound like some sort of Sherlock Holmes pastiche, which it is not!
Four stars out of five!
The Fine Art Of Invisible Detection is due out in March 2021 in Australia and the United Kingdom and is certainly one to look out for.
Thanks to NetGalley and Penguin Random House for an advanced copy of the book.