FORECAST FRIDAY: THE LAST HUNT by Deon Meyer (Hodder & Stoughton, $A32.99)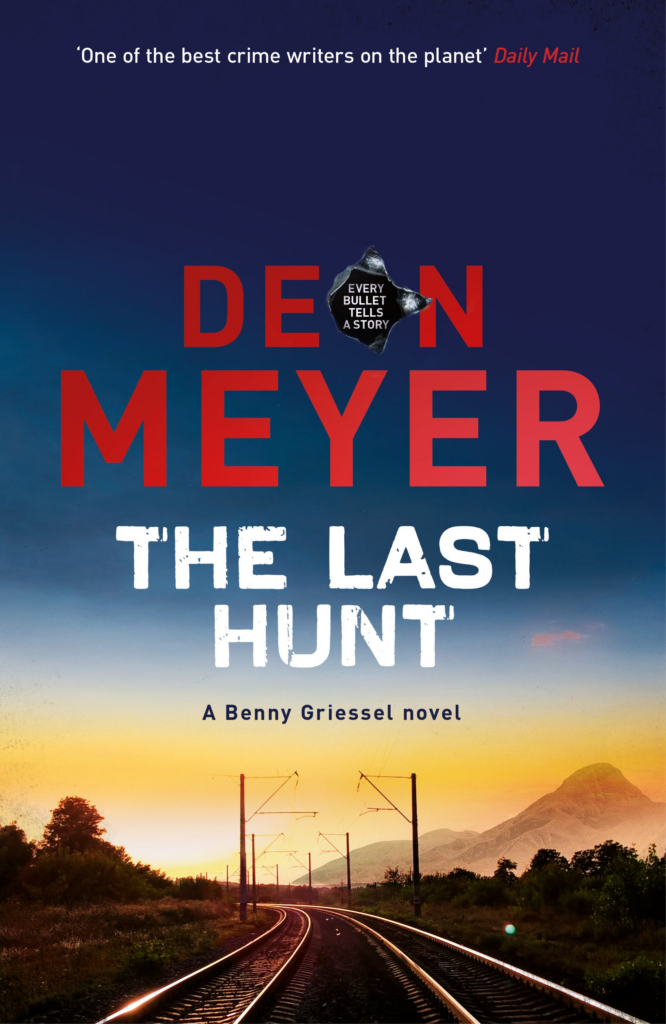 Deon Meyer is South Africa's leading crime writer and one of the best in the world.
His books, especially those featuring Benny Griessel of the Hawks elite police unit in Cape Town, are superb examples of high quality crime fiction with great characters and well worked out plots. Benny is the usual
hard-worn detective trying to overcome a drinking problem and get his life back into order, but the depth of Meyer's characterisation lifts him above the rest of the pack. Benny is no super detective, but a hard working, experienced cop who can make connections and is always determined to see a case through to the end.
Meyer's honest, sharp-eyed descriptions of modern South Africa also add an extra dimension to the books and his plots do not always follow a predictable path. My favourite is Thirteen Hours, which is a tour de force of thriller writing, with Benny trying to give up the booze and redeem his career while desperately hunting for a missing American backpacker who is also being chased by some very nasty types. It is one of those rare thrillers that really thrill, while also saying something important about the society in which they are set.
It has now been nearly four years since the last full length Benny Griessel novel, Icarus, and I am really looking forward to the new one, The Last Hunt, which is due out in November.
The publishers provide the following plot description for The Last Hunt:
"A cold case for Captain Benny Griessel and Vaughn Cupido of the Hawks elite police unit – not what they were looking for. And a difficult case, too. The body of Johnson Johnson, ex-cop, has been found beside a railway line. He appears to have jumped from South Africa's – perhaps the world's – most luxurious train, and two suspicious characters seen with him have disappeared into thin air. The regular police have already failed to make progress and others are intent on muddying the waters.
Meanwhile in Bordeaux, Daniel Darret is settled in a new life on a different continent. A quiet life. But his skills as an international hit-man are required one more time, and Daniel is given no choice in the matter. He must hunt again – his prey the corrupt president of his homeland.
Three strands of the same story become entwined in a ferocious race against time – for the Hawks to work out what lies behind the death of Johnson, for Daniel to evade the relentless Russian agents tracking him, for Benny Griessel to survive long enough to take another huge step in his efforts to piece together again the life he nearly destroyed – and finally ask Alexa Bernard to marry him."
It sounds great and I cannot wait for it! It also has a terrific looking cover that eschews the current trend of having a walking away woman wearing a red or blue coat on the cover!
The Last Hunt is due out in Australia and the United Kingdom on
14 November 2019. I have my review copy on order already!