ISOLATION READING: Three exciting thrillers by Dominic Nolan, Michael Ledwidge and Joshua Hood to read whilst in lock-down!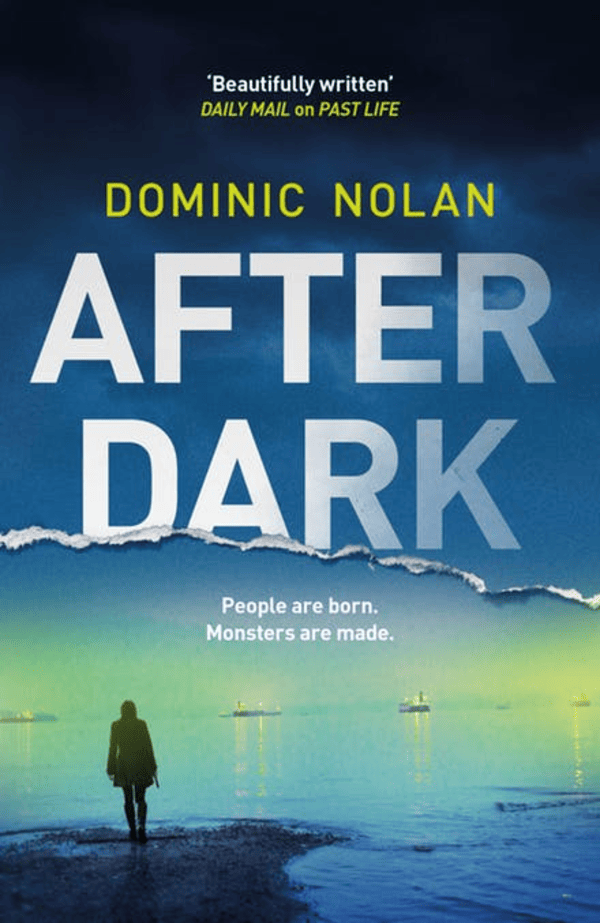 With most countries instituting some form of lock-down, now is a good time to catch up on your thriller reading. Fortunately Dominic Nolan, Michael Ledwidge and Joshua Hood have all recently released good, exciting, action-filled thrillers with which to pass the time.
Dominic Nolan's Past Life was one of my favourite debut crime novels from 2019. A dark, twisty tale, it opened with a bang and maintained a good pace as it took the reader on a grim journey through the underbelly of London's people smuggling and pedophilia circles. The story followed Abigail Boone, a former well respected London police detective who was missing for four days until she was finally found badly injured, totally confused and with no memory of what happened. Suffering from retrograde amnesia she had no recollection of anything before her escape from her captors. A stranger to her friends and family, Abigail existed in a limbo state until she decided to conduct her own investigation into what happened to her. A decision which led to more violence and death.
After Dark is primarily set five years after the events of Past Life. Abigail is shortly due to be released from prison for some initially unspecified crime. However, when the police discover a young girl who appears to have been held captive and abused since birth, they agree to Abigail's early release so she can help them on the case. The girl is linked to the missing person case that Abigail was investigating when she was kidnapped. The police hope that she can lead them to a mysterious underworld figure linked to an infamous pedophile ring. Abigail, however, sees it as an opportunity to wreak bloody revenge on those behind her kidnapping and the death of her friend.
Nolan skillfully moves the story between the present and the events four years ago that led to Abigail's imprisonment. Both timelines generate considerable suspense and both bristle with violence. There are some neat twists and turns, and the conclusion is packed with some bloody surprises as the two timelines converge.
After Dark deals with some very unpleasant things, which at times can be difficult to read. Unlike some thriller writers, however, Nolan does not exploit or wallow in the horror, but instead presents it in a way that highlights its lasting effects on the victims.
Also on the positive side, the writing and descriptions are very good, the characters are well developed and convincing, and the plotting is intricate and engaging. The ending is powerful and completes the circle of many of the themes that Nolan has explored over the two books. There are a couple of slow patches, but overall After Dark is an outstanding crime novel.
Four and a half stars out of five!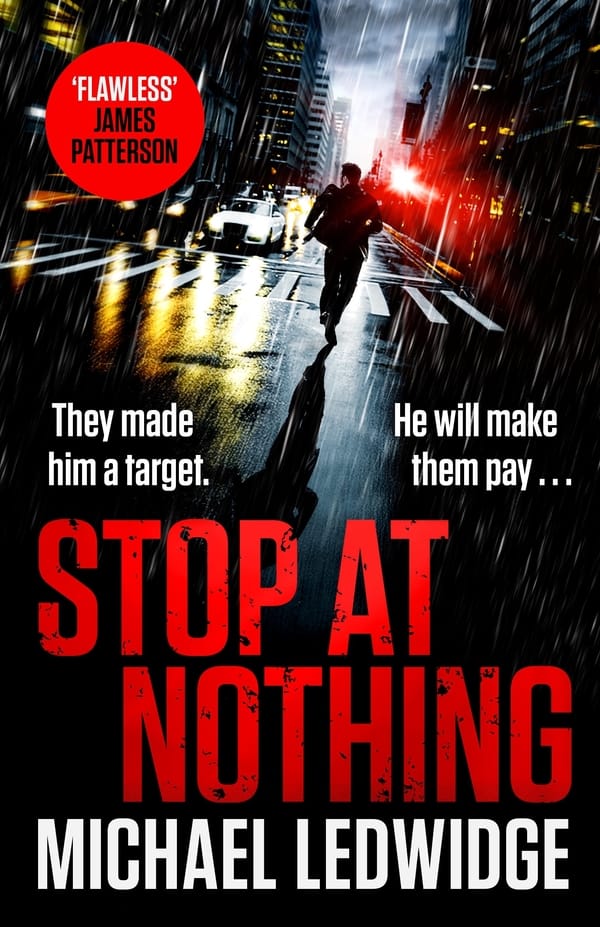 Michael Ledwidge's Stop At Nothing lacks the richness and thematic depth of After Dark, but is still a very fine action thriller that powers along at breathless rate.
Diving instructor Michael Gannon is enjoying some deep sea fishing northwest of the Bahamas when he witnesses a private jet crashing into the ocean. He quickly dives on the wreck of the plane, but finds no survivors, just the bodies of six men strapped into their seats. He also discovers a suitcase full of diamonds and cash. Assuming it is a drug deal gone wrong, Gannon takes the suitcase. He soon finds out, however, that there is more to the crash than he imagines and within days he is on the run with a female Naval Safety Inspector, Ruby Everett, who has also managed to be in the wrong place at the wrong time.
Some very important people want the suitcase back and any witnesses permanently silenced. They set out to get Gannon and Ruby, but soon discover that there is a very dark side to the diver's past and that he is not a man to be taken lightly.
Ledwidge has co-written seven thrillers with James Patterson and knows how to succinctly and expertly tell an exciting tale. Little time is wasted in setting up the basic premise of the story and the plot quickly unfolds as the action moves from Miami to New York and back to the Bahamas and London.
The action scenes are dramatic and well conceived and the body count quickly rises. Ledwidge shares Patterson's ability to quickly sketch a character, particularly in the case of Ruby, and make them sufficiently credible for the reader to engage with them and become caught up in their world. There is a touch of paranoia about Ledwidge's views on big government, but the collusion between conservative political elements and the right wing media in America rings true.
In all, Stop At Nothing is a very enjoyable, light piece of entertainment and a fun way to spend an afternoon or two in isolation.
Four entertaining stars out of five!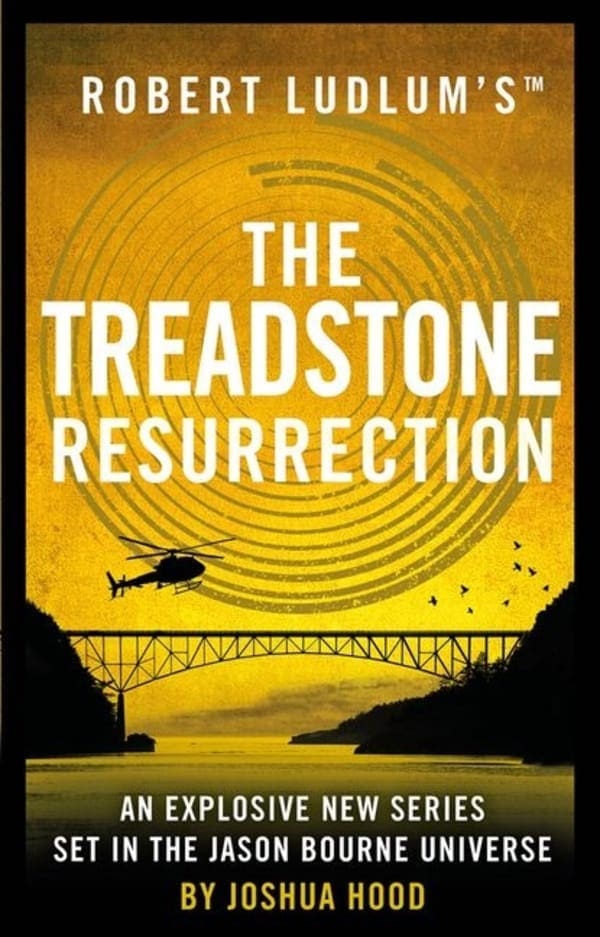 Joshua Hood's The Treadstone Resurrection goes down a very similar path to Ledwidge's Stop At Nothing, with a former special operative being reluctantly drawn into a vast conspiracy.
Adam Hayes graduated from the same top-secret CIA Black Ops program as Jason Bourne. Like Bourne, he was badly damaged by the program and now seeks to live a normal life as a carpenter in rural Washington state. He is finally getting his life back on track when an email from an old friend leads to an attack by an unknown hit team. Forced to recover the skills that Treadstone taught him, Hayes finds himself in the cross-hairs of a dangerous, unknown enemy.
Former member of an US Parachute Infantry Regiment in Iraq and Afghanistan and a SWAT Team leader, Joshua Hood brings considerable technical know-how to this exciting chase thriller. The action comes thick and fast, and the story races along some predictable lines to an explosive conclusion. Being set in the Jason Bourne universe gives the novel a familiar framework, and Hood makes good use of it as he progresses the conspiracy aspects of the plot. He also knows how to write good action scenes and moves the story along with minimal intrusion by complex themes or personal views.
Hood has also created an interesting central character in the form of Adam Hayes, a man who constantly struggles to balance the cold-bloodedness of his training with his naturally more compassionate instincts. He is an engaging hero and I suspect that we will see more of him.
As with Stop At Nothing, some suspension of disbelief is needed, but the pace and excitement of The Treadstone Resurrection will keep you reading well into the night. Recommended.
Four action stars out of five!
All three books are now out. Thanks to the Canberra Weekly, Hachette Australia and Harper Collins for advanced copies of the books.