LAPSE by Sarah Thornton (Text, $A29.99)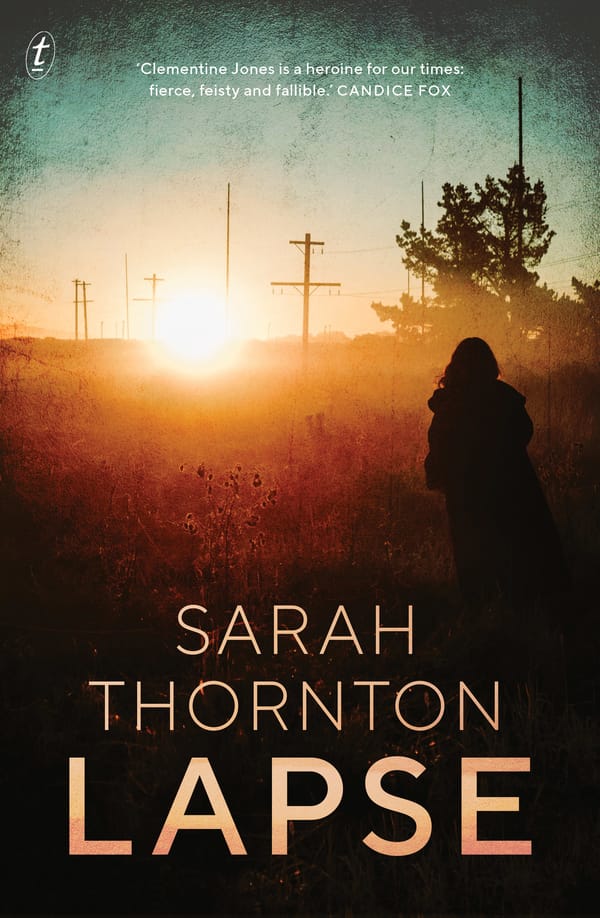 Fans of Jane Harper's outback Australian crime novels will enjoy this dark debut novel by Sarah Thornton about small town secrets and nasty conspiracies.
Clementine Jones used to be a big city person with a promising career until a momentarily lapse in judgement sent her life into free-fall. Now she is living like a hermit in the small rural town of Katinga in outback Victoria. She is supposed to be lying low, but an impulsive decision to coach the local footy team sees her thrust into the limelight when the team begins to perform well and for the first time in fifty years seems to be on the verge of winning a premiership.
Clem has the whole town cheering her on, but things begin to falter when her star player, Clancy Kennedy, quits on the eve of the finals. He claims that he wants to spend more time with his pregnant girlfriend, but Clem suspects that there is more to it than that and as she digs into the reasons behind his decision she uncovers a dark undercurrent of racial prejudice and violence in the town. As she closes in on the secret driving Clancy's actions she comes under threat and finds that someone is looking into her background and that her own secrets may also come to the surface.
Lapse is a very well written and compelling crime novel. The pacing is generally quite good and the story builds to a very tense and exciting confrontation in the Australian bush. The violence is tough and down-to-earth and the plot is well grounded in credible crimes and actions. Clem is an engaging and very fragile hero, who, despite her fears, is willing to take chances to find out the truth. The supporting characters are also very good, although they sometimes come close to caricature.
The descriptions of small town Australia are evocative and vivid and Thornton's willingness to tackle the difficult issue of racial tension adds depth to the book and marks it out from other Australia crime novels which tend to overlook the issue of race.
In all, it is an enjoyable read that weaves its way through some good twists to a very emotional climax, which avoids simple solutions.
Finally, those who are not fans of Australian football, need not worry. The football is just a backdrop to the story and Thornton does not dwell on it. It can be easily passed over, without effecting the impact of the story.
I give it four stars out of five.
Lapse is available on Kindle in the UK. Thanks to Text Publishing and the Canberra Weekly for a copy of the book.