MARCH MAYHEM!: NEW CRIME AND THRILLER TITLES FOR MARCH 2021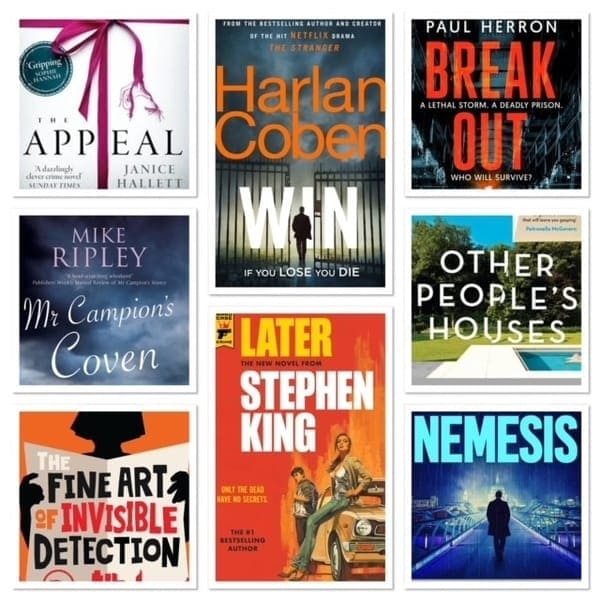 Fast paced thrillers, big name releases, a duo of impressive debuts and a classical murder mystery all jostle for bookshelf space and reading time in March. Here is my pick of the crime and thriller titles I am most looking forward to reading in March 2021.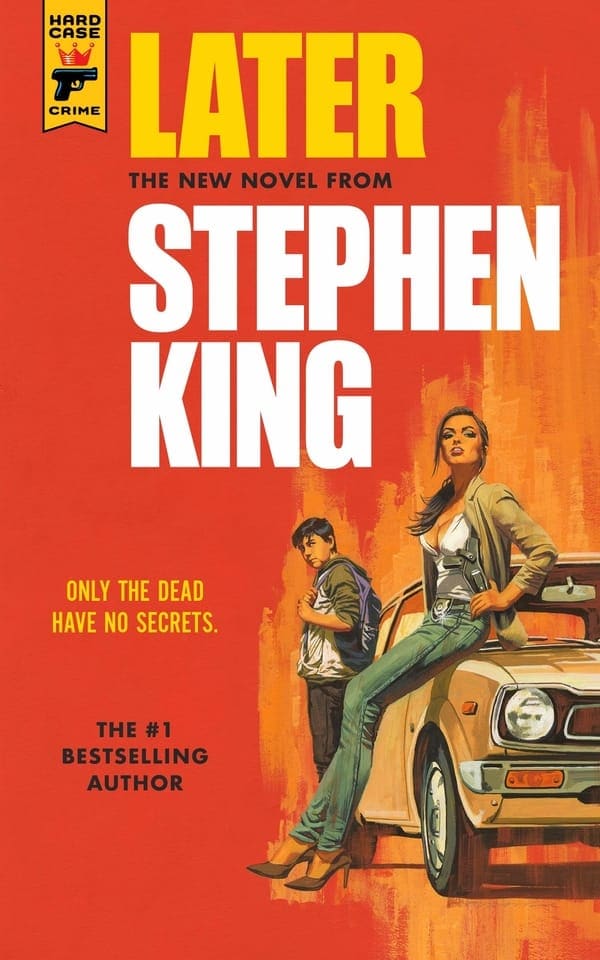 Later is the third book that Stephen King has written for publishers Hard Case Crime, which specialise in hardboiled crime fiction, including lost noir masterpieces of yesterday and new novels by contemporary authors.
Later promises to be a slimmed down version of a classic King thriller:
"The son of a struggling single mother, Jamie Conklin just wants an ordinary childhood. But Jamie is no ordinary child. Born with an unnatural ability that his mom urges him to keep secret, Jamie can see what no one else can see and learn what no one else can learn. But the cost of using this ability is higher than Jamie can imagine—as he discovers when an NYPD detective draws him into the pursuit of a killer who has threatened to strike from beyond the grave."
Released in Australia in paperback in March by NewSouth Publishing, Later features a typical stunning pulpy cover by Hard Case Crime and is high on my 'to read list'.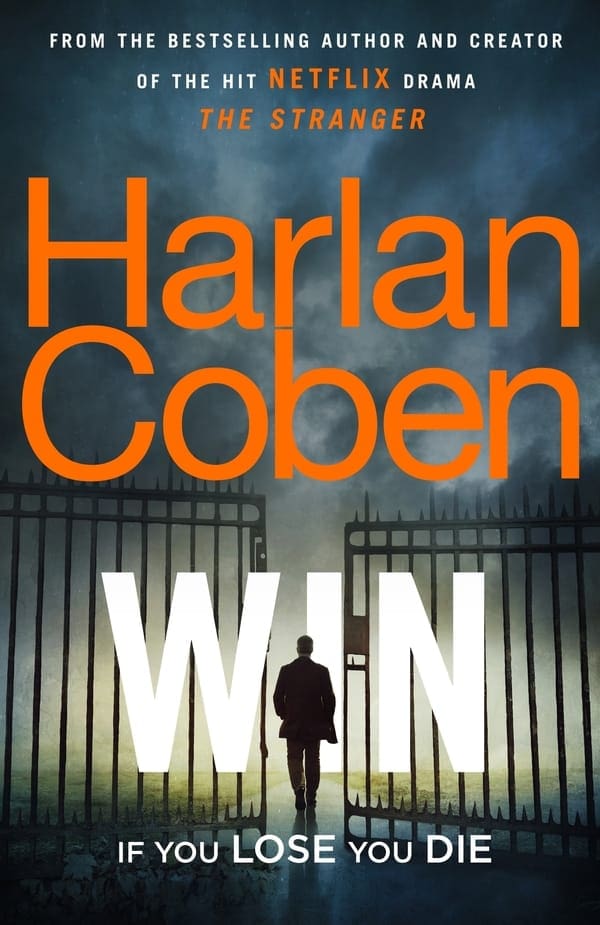 Another highlight will be the latest bestseller by thriller maestro Harlan Coben, Win. This one features Myron Bolitar's occasional offsider Windsor Horne Lockwood III, a wealthy and arrogant man with violent tendencies and strong believer in his own form of justice. In Win, he becomes caught up in an old crime involving his family and an unsolved act of domestic terrorism. Coben rarely disappoints and I am really looking forward to this one.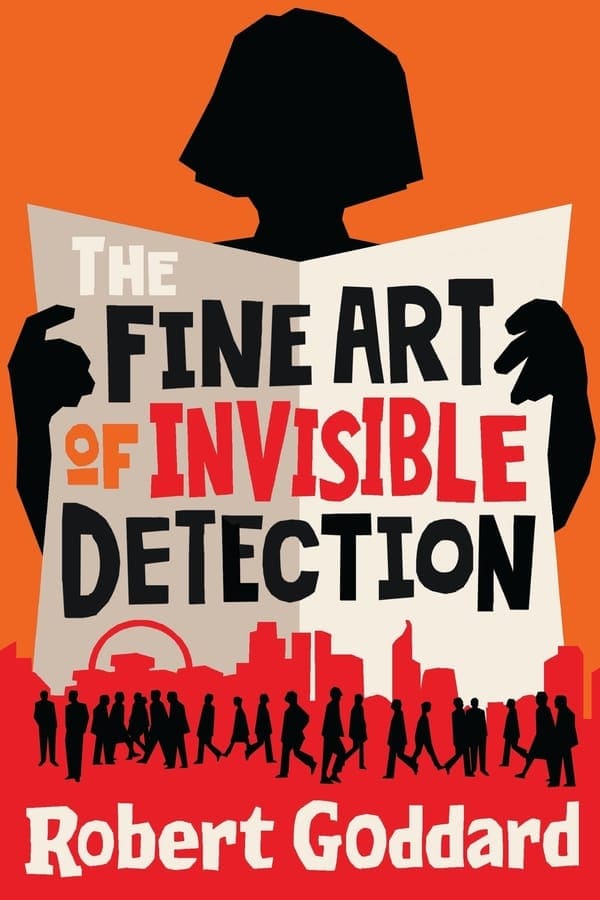 Despite the odd cover and title, The Fine Art of Invisible Detection is another tightly constructed thriller by Robert Goddard. Involving a widowed secretary to a Japanese private detective, an old unsolved case of a murdered Japanese businessman in England and a London teacher trying to find out the truth about his father, this is a fast paced tale that smoothly moves between Japan, Britain and Iceland. I have had the pleasure of already reading this one and it is a very enjoyable thriller that kept me guessing all the way to the terrific conclusion and the final reveal.
See my review at: https://murdermayhemandlongdogs.com/forecast-friday-the-fine-art-of-invisible-detection-by-robert-goddard-bantam-march-2021/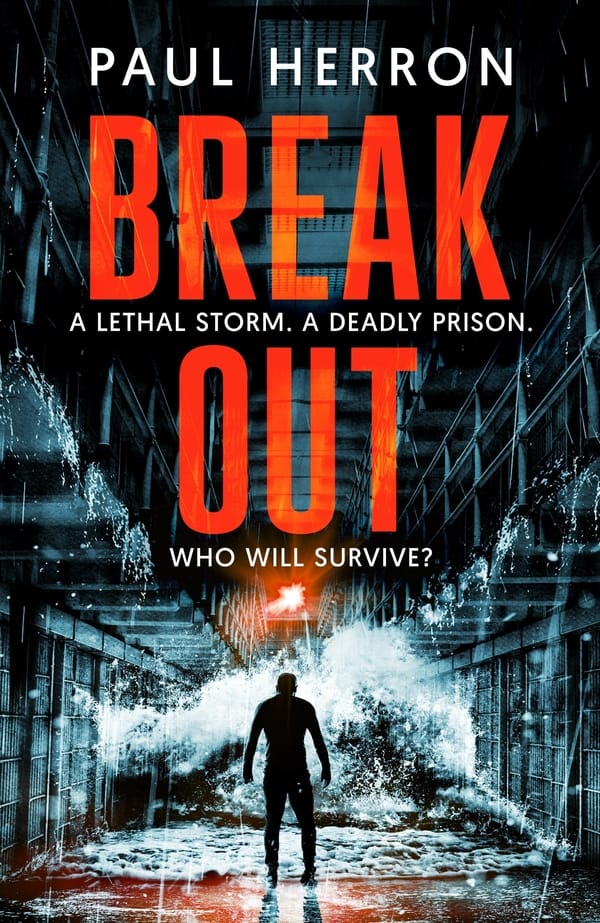 Promising lots of action and excitement is Paul Herron's high concept thriller, Break Out. When an apocalyptic storm sweeps across America the guards in a notorious 'supermax' prison flee, but not before unlocking all doors in the prison. As a result, the inmates must fend for themselves as "lethal floodwaters rise and violent anarchy is unleashed." Included amongst their number is a former police officer, who teams up with a young female Correctional Officer, left behind on her first day of work, to fight their out of the prison. Sounds like a wild ride.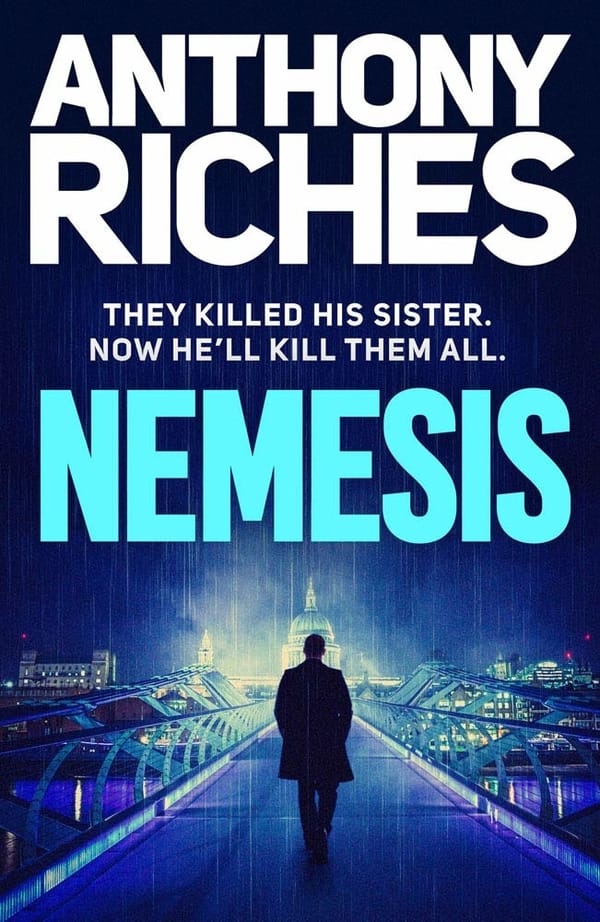 Nemesis is the first foray into modern thriller fiction by well regarded historical writer Anthony Riches and is an action filled crime novel with touches of international suspense.
The book features Mickey Bale, an elite close protection officer who is usually assigned to the Minister of Defence. Outwardly Mickey is a calm professional, but underneath that veneer he is troubled by the death of his younger sister from drugs. Determined to to take revenge on the dealers who gave his sister the lethal ecstasy pill, Mickey launches a personal war on a powerful London gang family. Meanwhile his job as a body guard becomes more dangerous as relations between China and Britain deteriorate.
This is an enjoyable action thriller, with a brisk plot, some good scenes of violence and nice dose of moral ambiguity. It is originally being only released on Kindle in March, with a trade paperback edition coming out in Britain in June 2021.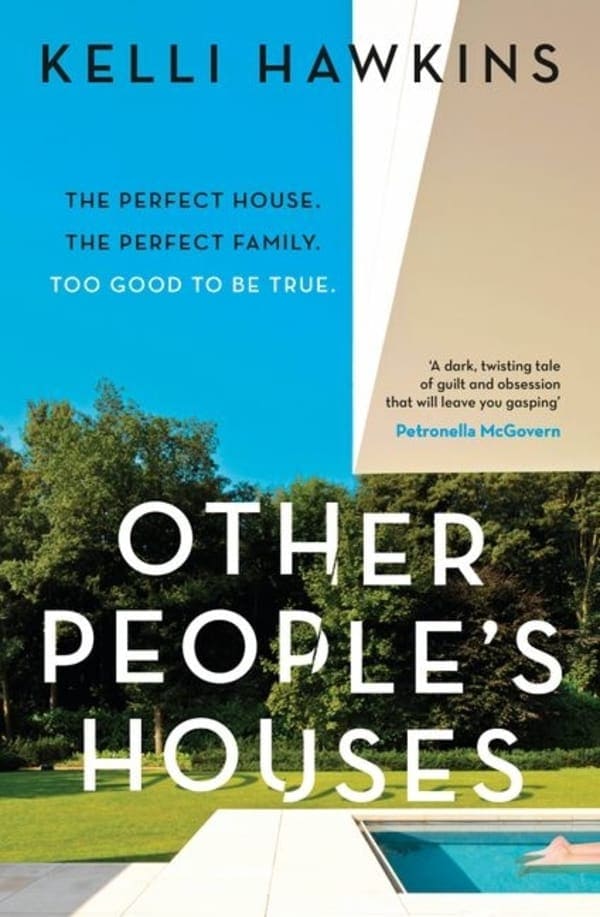 For those who enjoy domestic suspense, Australian author Kelli Hawkins' debut novel, Other People's Houses, looks very promising:
"Kate Webb still grieves over the loss of her young son. Ten years on, she spends her weekends hungover, attending open houses on Sydney's wealthy north shore and imagining the lives of the people who live there.
Then Kate visits the Harding house – the perfect house with, it seems, the perfect family. A photograph captures a kind-looking man, a beautiful woman she knew at university, and a boy – a boy that for one heartbreaking moment she believes is her own son.
When her curiosity turns to obsession, she uncovers the cracks that lie beneath a glossy facade of perfection, sordid truths she could never have imagined.
But is it her imagination? As events start to spiral dangerously out of control, could the real threat come from Kate herself"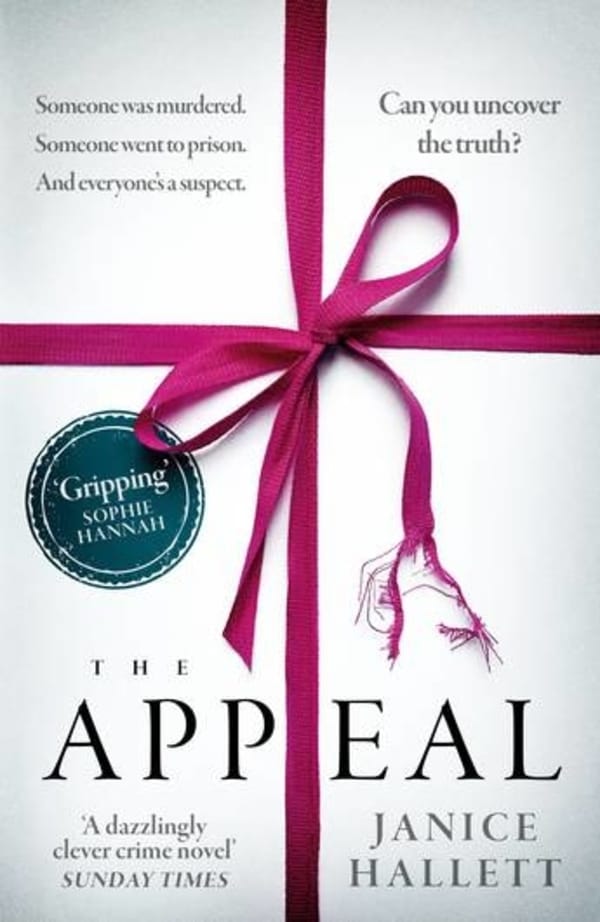 Janice Hallett's The Appeal is a classical murder mystery told in a modern manner.
The story unfolds as a series of email and text exchanges between various people. The basic premise is that a pair of law students are reviewing the evidence regarding a crime, although what crime has been committed is not immediately evident. As we read through the material with them it quickly becomes clear that murder is on the horizon.
I have started reading this one and it is very clever, with some nice splashes of humour.
The Appeal is released in Australia in March, but is already available in the United Kingdom.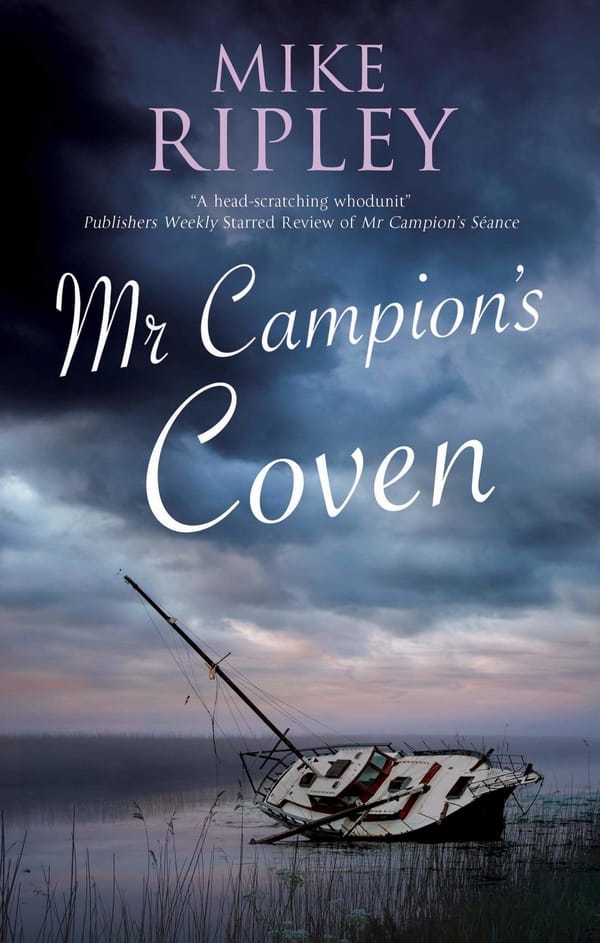 Finally, coming at the end of March is the latest book in Mike Ripley's marvellous continuance of the Albert Campion novels by Margery Allingham, Mr Campion's Coven.  
Set in 1971, it finds Campion in the bleak, remote, very muddy and ominously named village of Wicken on the Essex coast, trying to find Dame Jocasta's dog, which has gone missing. However, he quickly becomes caught up in the mystery of a beached luxury yacht, a dead sailor, unfriendly locals and tales of witchcraft. This looks like being another fun read by Ripley with a good mystery, humour, witty asides and dollops of fascinating history.
In all, plenty of good reading to get you through March!