MORE CRIMINALLY GOOD ISOLATION READS: SOME RECENT READING DURING LOCKDOWN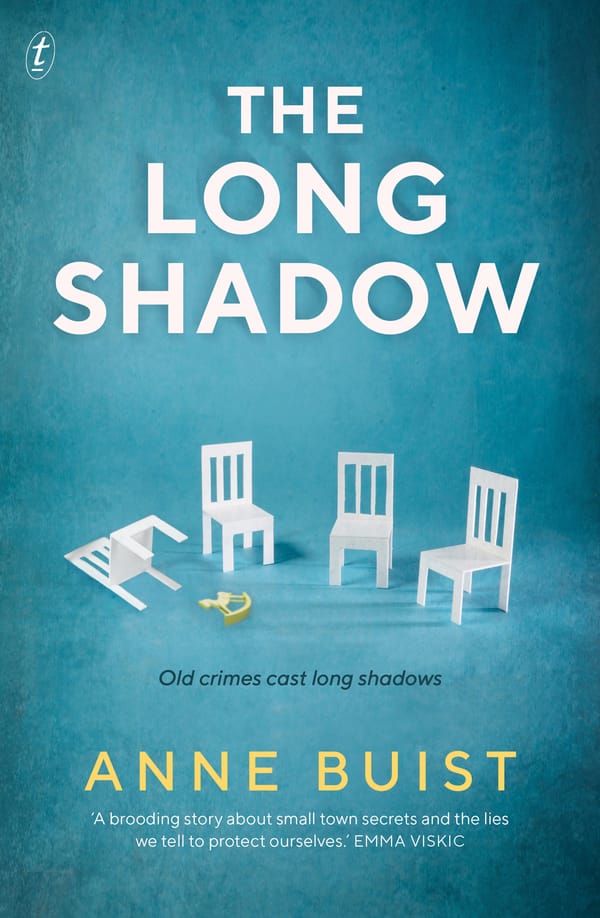 As mentioned in earlier posts, one of the few advantages of being in lockdown, is that the number of books I am reading has dramatically increased. I read over twelve books in May and I am already well through another couple in June. I am finding it hard to keep up the reviewing though, so I thought I would do quick, short reviews of four good reads from May.
With her latest novel, The Long Shadow, Australian author Anne Buist takes a break from her series about forensic psychologist Natalie King and heads in an interesting new direction.
Isabel Harris and her husband Dean have just moved to the New South Wales outback town of Riley. Dean is there to do an investigation into the regional hospital and maybe close it down. Isabel is a psychologist with a toddler and decides to fill in her time by running a mother-child therapy group. When Isabel receives a note warning that the "baby killer is going to strike again", she does not know whether to take it seriously or not. Then a series of minor harassments begin to escalate into something more serious and it all seems to lead back to the murder of a baby some twenty five years previously.
The Long Shadow is carefully constructed novel that steadily builds in tension over the course of its 300 odd pages. The depiction of Riley and its people is convincing and Buist seems to accurately capture the divisions and suspicions of a small country town. The characters are finely crafted and Buist nicely orchestrates Isabel's growth over the course of the book. Towards the end there are some good moments of suspense and the final twist is a good one, which I did not see coming.
On the negative side, the pacing is a little slow at times and there is lot of discussion about good parenting, which some may tire of. It does, however, generally hold your attention and Buist is very adept at inserting red herrings and interesting twists at the right time. Overall, it is an enjoyable addition to the rapidly growing number of outback Australian crime novels.
Three and a half to four stars out of five.
The Long Shadow was released in late April 2020 by Text Publishing and is available for $32.99.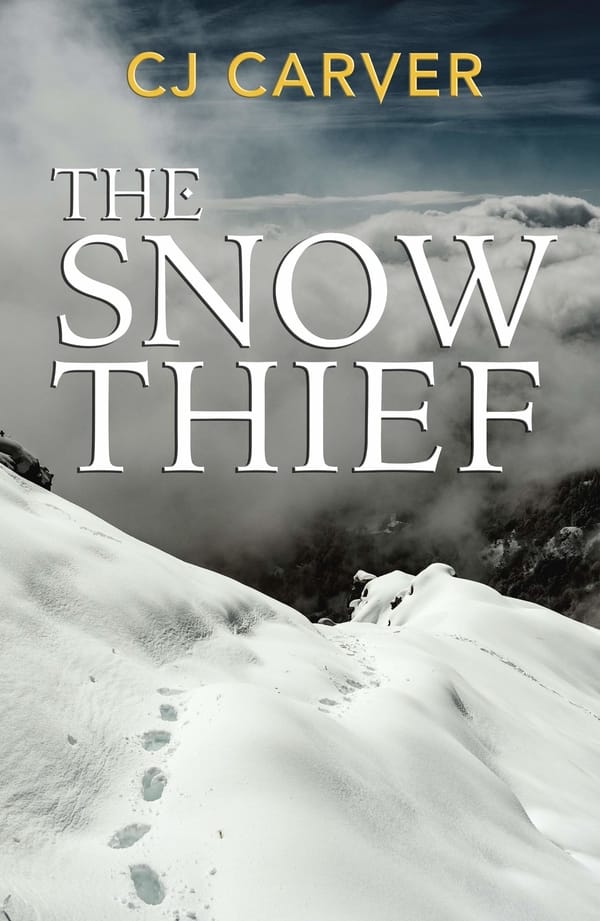 C J Carver's Over Your Shoulder was one of my favourite action thriller reads from last year: https://murdermayhemandlongdogs.com/holiday-reading-c-j-carvers-over-your-shoulder-and-others/ Boasting a frenetic pace and a clever twisty plot, it kept you keenly turning the pages until the final last twist.
The Snow Thief is a more ambitious thriller. Set in a well described Tibet, it follows the efforts of Shan Lia Bao, a former rising star in the Chinese police force who has been sent to Lhasa in disgrace following the execution of her husband for anti-Government activities, to track down the killer of young Tibetan boys. Shan thinks that a serial killer is at work, but her superiors don't want panic and hysteria rolling across the troubled country and tell her to drop her serial killer theory. But when other young boys are killed, Shan quietly resumes her investigation into the murders and the links between their deaths and a secretive group of travelling monks.
This is a first rate crime thriller that deserves more attention. More slowly paced than Caroline Carver's other recent novels, it is nevertheless a very gripping thriller that builds to a powerful and unexpected climax. The plotting is clever and subtle, the descriptions of the Tibetan countryside are vivid and evocative and the background information on the complexity of policing in Tibet is convincing and interesting. The stand-out aspect of the book, however, is the well nuanced characterisations that grow and change over the course of the story, especially that of Shan's superior, Tan Dao, and her feisty grandmother.
Apart from a slight slowness at the beginning, I have no reservations about this book. I sort of worked out where the book was heading quite early on, but Carver threw in some good surprises that kept me interested. The transformation of Tan Dao strained credibility a little, but there were enough subtly planted clues along the way to make it feasible.
Overall, a terrific crime novel. Four and a half stars out of 5.
The Snow Thief was released earlier this year and is available on Kindle for a ridiculously low price.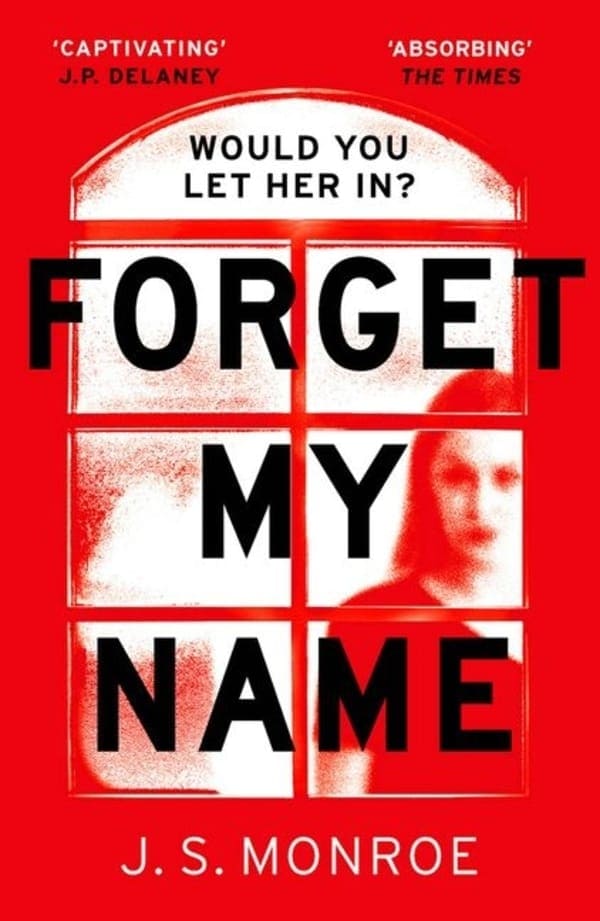 I recently read and enjoyed J. S. Monroe's The Other You (https://murdermayhemandlongdogs.com/criminally-good-isolation-reads-some-recent-reading-during-lockdown/) from earlier this year and thought I would go back and read his Forget My Name from 2018.
As with The Other You, this is a unpredictable, fast paced crime novel that is very much in the Harlan Coben mold. When a young woman turns up at the English countryside home of Tom and Laura claiming that she cannot remember her name, but insisting that she lives there, the couple are a little reluctant to let her in. Dubbing her Jemma, they try to get medical assistance for her amnesia, but her memory is slow to return. Things, however, start to turn sinister very quickly and before long the book is racing down a twisty, turning path to a very unexpected conclusion.
This is a very entertaining thriller that dazzles with its surprises and a terrific mid-book twist. You are never sure where it is going, and Monroe keeps you frantically turning the pages to find out what happens next. Looking back, I am not sure that he always plays fair with the reader, but it is easy to overlook that and just keep on reading this gripping thriller all the way to the savage conclusion.
Four stars out of five!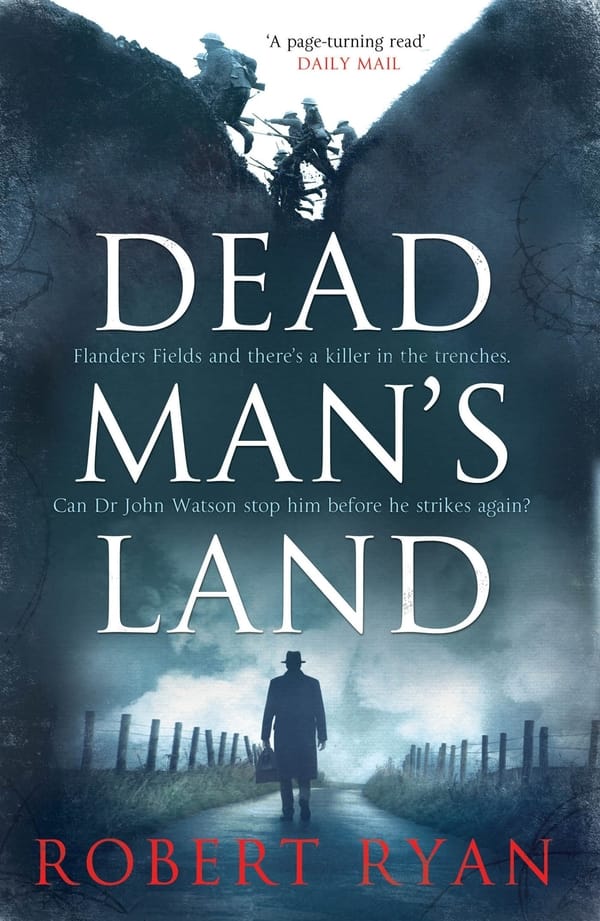 This one has been languishing towards the bottom of my 'to read pile' for some time.
Originally released in 2013, I have been meaning to read Robert Ryan's Dead Man's Land for several years and I am glad that I have finally gotten around to it.
Set in Flanders during the brutal course of World War I, it is a beautifully written crime novel that also captures the horror of the war and the bravery of the nurses and doctors who had to deal with the consequences of the fighting. It features an ageing Doctor John Watson who has decided to do his bit for England by offering his services as a doctor, much to the disgust of his former colleague Sherlock Holmes.
While tending to the wounded, Watson comes to realise that some of the members of a Regiment are dying not from the fighting but from the hands of a murderer. Against the backdrop of the fighting and the efforts of a German sniper to kill an important target, Watson tries to rekindle his powers of deduction and work out who the murderer is and why.
This is a superb book that is equal parts historical fiction, murder mystery and war novel. The character of Watson is well crafted, as are the supporting cast of nurses, soldier and members of the Voluntary Aid Detachments. The murder mystery at the core of the novel is well worked out and the ending delivers plenty of suspense and action. There are also several very poignant moments and Ryan nicely captures the futility of the fighting and foreshadows the lasting impact of the war on society.
An outstanding novel that has sent me in search of Ryan's other novels.