NIGHT OF A THOUSAND AUTHORS – SPECIAL EVENT!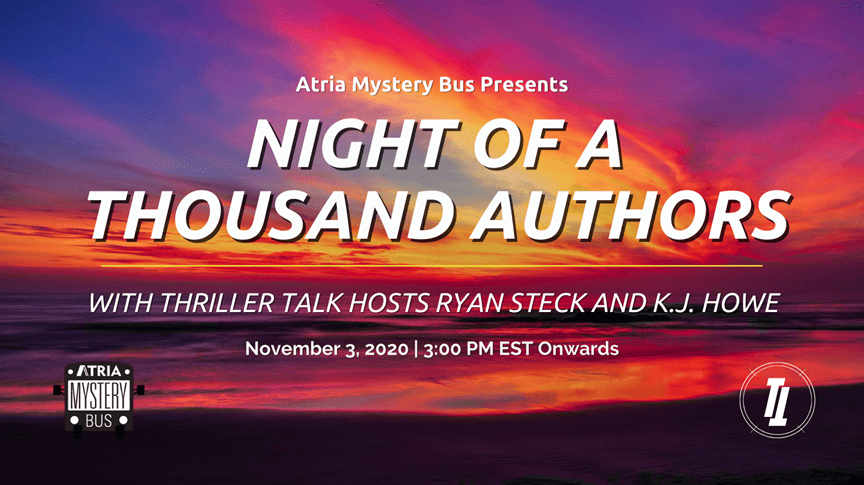 David Brown, Deputy Director of Publicity at Atria Books and "driver" of the @AtriaMysteryBus twitter feed, has teamed up with the Executive Director of the International Thriller Writers and ThrillerFest, Kimberley Howe, and influential book blogger Ryan "The Real Book Spy" Steck to create NIGHT OF A THOUSAND AUTHORS.
Billed as an alternative to watching the American Election coverage, the over five hour event will feature interviews with some of the biggest names in crime and thriller writing, including John Connolly, Peter James, David Morrell, Karin Slaughter and Linwood Barclay to name just a few.
The presenters describe the event as: "a marathon of 10 minutes interviews hosted by Howe and Steck—the "special sauce" is that each author will share the first two minutes of their interview on the screen with the previous guest and the last two minutes of their interview with the next guest."
It sounds fantastic and the best thing is that there will be no politics!
The event is scheduled for 3pm EST in America, which is 7 am Wednesday 4 November in Eastern Australia.
More details and links can be found on George Easter's Deadly Pleasures site: