Past Life by Dominic Nolan (Headline)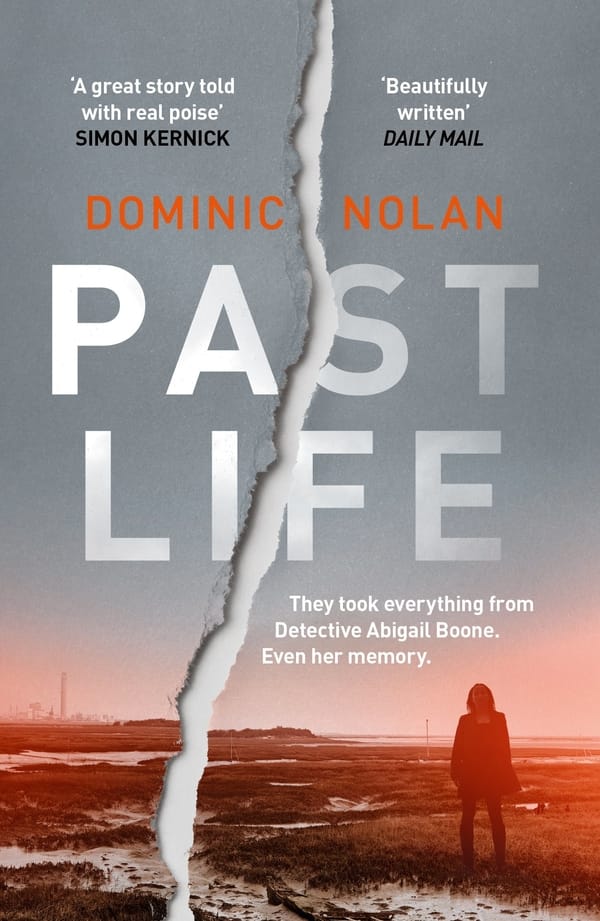 I missed Dominic Nolan's Past Life when it first came out earlier this year, but I recently caught up with it thanks to the local library and I am very glad that I did.
Past Life is an impressive debut that opens with a bang and does not let up its hold on the reader's attention until the thudding conclusion.
Abigail Boone used to be a well respected London police detective until she went missing for four days. When she was finally found she was badly injured, totally confused and had no memory of what happened. Now a year later she is suffering retrograde amnesia and has no memory of anything before her escape from her captors. She is not fit for work and is a stranger to her friends, her despairing husband and her bewildered son.
The police have no leads on who kidnapped her or why and Abigail is stuck in a life that she does not recognise. Tired of inactivity, she decides to revisit the case that she was investigating before her kidnapping, that of the disappearance of a young woman, Sarah Still. Discouraged by her former colleagues and her family, Abigail pushes on with her investigation aided by an underworld figure who owes her a favour and a former Eastern European sex slave who was being held captive at the same time as Abigail. Together they follow a deadly trail through the sex trade industry and something much worse.
This is a tough, compelling novel that reminded me of John Gordon Sinclair's Walk In Silence in terms of its unblinking look at the plight of young Eastern European women caught up in the sex industry. The pacing is good and Nolan keeps a tight grip on the reader's attention through out. The violence when it occurs is unflinching and the ending will stick in the mind. The characterisations are very good and Nolan accomplishes the difficult task of making Abigail's amnesia credible and integral to the story. He also creates very good support characters in the form of the Bulgarian sex worker Rumena Zlatkova and Abigail's confused son Quin.
In all, a very good debut and marks Nolan as an author to look out for.
Four and a half stars out of five!
Past Life was released in the United Kingdom and Australia in March 2019. The paperback edition is due out in Australia in August 2019.