RED HAND by Peter Temple (Text, $A32.99)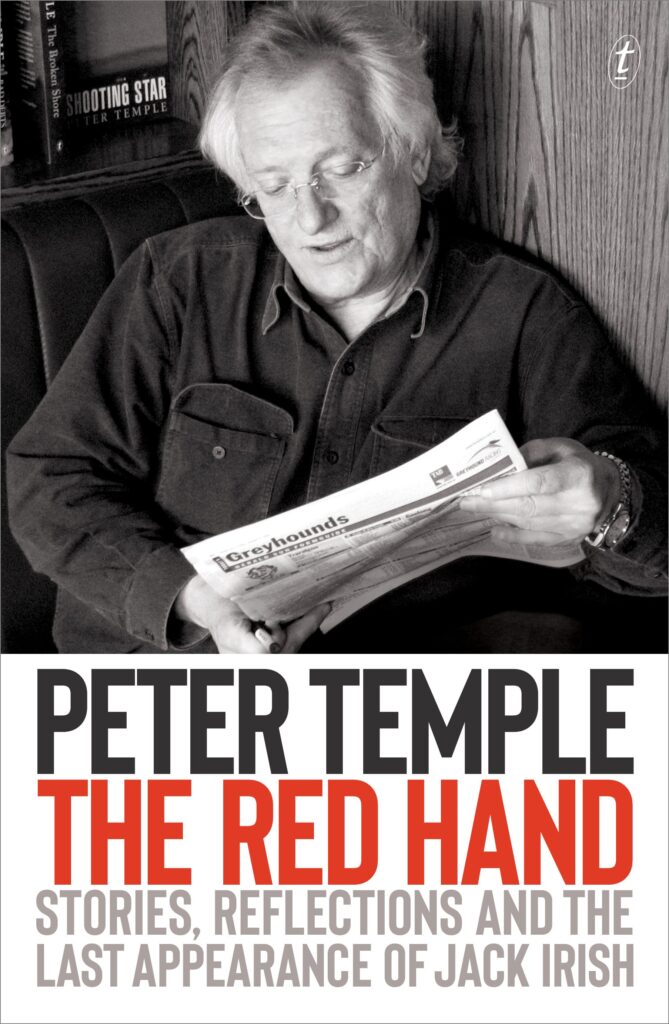 Peter Temple died in 2018. The same year that another iconic Australian crime writer passed away, Peter Corris.
Although not as prolific as Corris, Temple's first book, Bad Debts, was not published until 1996 when he was fifty, his legacy is just as great.  He was a masterful author who, despite being raised in South Africa, managed to capture the rhythm and tone of modern Australia speech and the nuances of Melbourne society.  His books about disgraced lawyer and occasional PI Jack Irish are terrific tales full of astute observation, witty dialogue and moments of true suspense and action. Most of them deservedly won Ned Kelly Awards and provided the foundation for the brilliant eponymous television series starring Guy Pearce.
His final two novels, The Broken Shore and Truth, are stand out works of Australian literature and respectively won the British Crime Writers Association's Gold Dagger and the Miles Franklin Award.
The Red Hand contains a selection of Temple's excellent short stories, insightful book reviews and enjoyable reflections on his adopted country.  His astute, harsh analysis of James Ellroy's The Cold Six Thousand, "as thick as a tax manual", is worth the price of the book alone.  There is also the screenplay of the ABC telemovie Valentine's Day.
Temple is best known for his novels about Jack Irish, and The Red Hand contains an entertaining extract from his last, uncompleted Jack Irish novel, High Art.  It contains the basics of an intriguing story involving a missing private school teacher and dodgy art works, a dead race horse and some small-time extortionists. It has all of the usual Temple/Irish trademarks and makes for an engaging read, but ultimately leaves you wanting more and is a sad reminder of what we have lost.
The book is opened by an interesting and insightful introduction by Michael Heyward, who was Temple's publisher at Text Publishing.
In all it is a fascinating and sad book and a nice reminder of how good Peter Temple. A must for crime fiction aficionados and those interested in fine writing.
Thanks to the Canberra Weekly and Text Publishing for an advanced copy of the book. The Red Hand will be published on 1 October 2019.