SHERLOCK HOLMES RESURRECTED! – OVER MY DEAD BODY by Dave Warner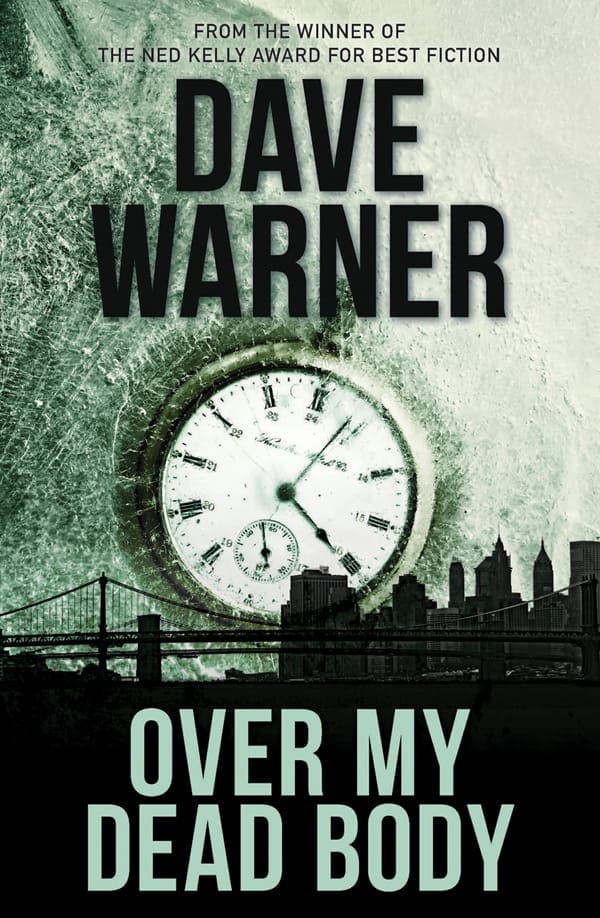 Sherlock Holmes returns to life in 2020 New York!
Over My Dead Body by Dave Warner is probably one of the year's more original crime novels. Far removed from Warner's highly acclaimed tales of outback noir and urban crime, Over My Dead Body is a witty, enjoyable tale that provides a new take on the Sherlock Holmes canon.
Set in contemporary New York, it features cryogenicist Georgette Watson, the great, great granddaughter of John Watson. Georgette has just mastered the science of bringing frozen hamsters back to life, but needs financial backing and suitable subjects before she can prove that her work could be applied to humans too. Through a fortunate sequence of events she gets the opportunity to secretly revive the body of Sherlock Holmes, with unexpected results. Once revived, an incognito Holmes helps Georgette, who also freelances as a medical expert for the NYPD, in tracking down a serial killer who is slaying strangers who appear to have nothing in common.
The central conceit of a revived Sherlock Holmes takes some suspension of disbelief, but Warner is such an engaging writer that it is easy to go along with his literary construct and just settle back and enjoy the read. The book moves at a good pace and there are plenty of twists and turns and some well-placed red herrings. The characters are also well sketched, especially Holmes and Georgette and her scatty actress sister, Simone, and Warner grounds his story in a vividly described modern New York.
Underneath the Sherlock Holmes dressing, Over My Dead Body has the body of a well crafted and convincing thriller that generates some good moments of suspense and builds to an exciting climax. There is also the occasional touch of poignancy and more than a few nice flashes of humour, as Holmes tries to adapt to the modern world:

"A raised voice stopped her in her tracks.
'Call yourself a pharmacist, and you don't stock cocaine?'
She charged around the aisle to find Holmes wagging his finger at the young man behind the counter.
'Please, Percy [Holmes]. They may not get your sense of English humour here. After all…' laying it on, '…cocaine is illegal.'
He was aghast. 'Not possible. Freud's treated half the parliamentarians in Europe with it. They would never ban it.'"

Warner also uses Holmes as an able commentator on modern life and how the human condition has changed little. Such as this reflection on his stay at a homeless refuge:

"On a thin mattress under a coarse blanket surrounded by a chorus of coughs and splutters and men who must have had dreams of their own, families no doubt, lost to alcohol or drugs or Fate's ill wind. What had they done to wind up here, playing out their days among the props at the back of a dusty stage with the warm houselights and the well-dresses audience all pointing in an another direction?"
Knowledgeable Holmes aficionados may baulk at Warner's recreation of the famous detective, but to me he seemed quite consistent with the original version of the detective, although more reflective.
In all, Over My Dead Body is far removed from Warner's terrific recent tales of rural noir, such as Before It Breaks, but it is still a very entertaining crime novel that kept me happily engaged from beginning to end.
Four stars out of Five!
Over My Dead Body was released in Australia and the United Kingdom in paperback on 1 October 2020 and is also readily available in kindle form. Thanks to Fremantle Press and the Canberra Weekly for an advanced copy of the book.