SHORE LEAVE by David Whish-Wilson (Fremantle, November 2020)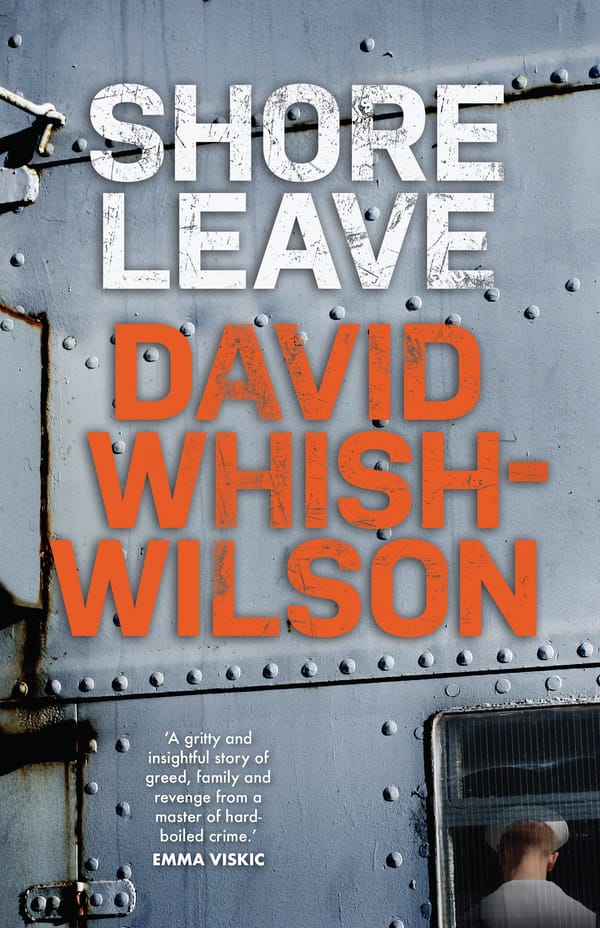 David Whish-Wilson is one of the best purveyors of gritty, credible, hardboiled Australian crime fiction.
His series about Perth detective Frank Swann in the 1980s is a stand-out and the latest entry, Shore Leave, maintains the high standard of its predecessors.
It is the summer of 1989 and the US aircraft carrier, the USS Carl Vinson, is docked in Fremantle and discharging hundreds of sailors keen for a good time. Things go sour very quickly, however, when there appears to be a link between the arrival of the ship and the murder of two women.
US Navy Master-at-Arms Steve Webb approaches his old friend Frank Swann for assistance with the local police and before long Swann, who is suffering from an undiagnosed debilitating disease, is caught up in the hunt for a killer and having to deal with the possible theft of a cache of M16s from the ship. Adding to Swann's problems, are an escaped con and the unwanted attention of a crooked cop from the Gold Squad.
It is a busy storyline, but Whish-Wilson keeps it well under control and pushes his plot along at a brisk pace, with hardly a wasted word. He skillfully shifts the viewpoint between an interesting cast of well-developed characters and takes the reader on a scary journey through the local 1980s milieu of biker gangs, drug dealers, crooked cops and white supremacists. The descriptions are spot-on and honest, and Whish-Wilson really captures the sense of the dark side of the city.
The dialogue crackles and there is a strong sense of credibility to the plot and characters. Frank Swann is a great creation and although he is weakened by disease for a lot of the story, he still extrudes a believable sense of confidence. Swann is flawed, but has a good sense of family and what is right, and is a very believable and interesting character.
Overall, Shore Leave is a terrific and very tense crime novel, that builds to a good, if morally ambiguous, ending. For regular readers of the series there are also some interesting revelations about Swann's past.
In a year of exceptionally good Australian crime fiction, Shore Leave certainly holds it own and is towards the head of the pack as one of the year's best novels! Four and a half stars out of five!
Shore Leave was released in Australia on 2 November 2020. It will be released in the United Kingdom on 1 March 2021, but is currently available on Kindle.
Thanks to Fremantle Press and the Canberra Weekly for an advanced copy of the book.