SHORT THRILLS: UNRESTRICTED ACCESS by James Rollins and NOTHING GOOD HAPPENS AFTER MIDNIGHT edited by Jeffery Deaver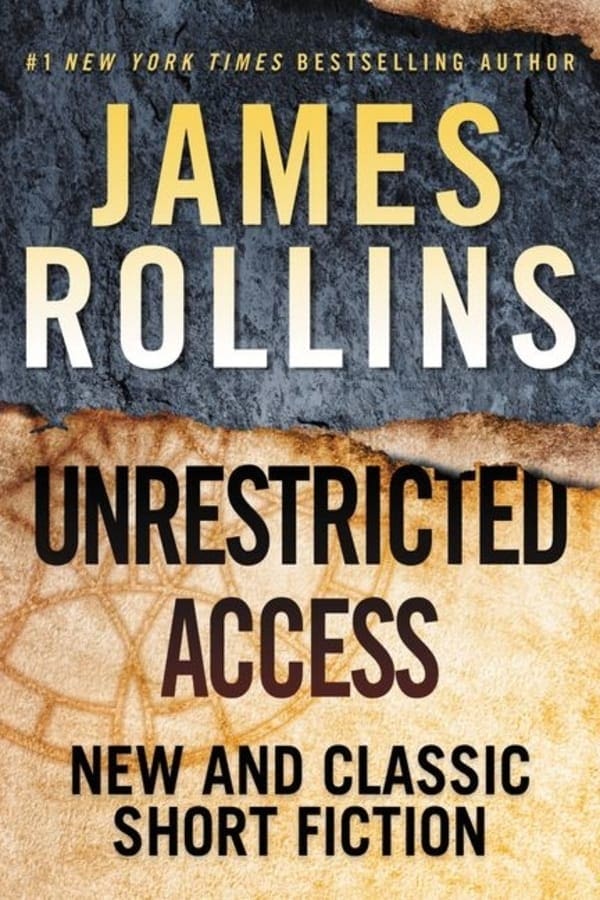 Short stories always make for good summer time reading and as the weather begins to warm up here in Australia, two enjoyable collections of short thriller stories have been released to help pass the time on the beach this year (COVID restrictions allowing!).
First up is Unrestricted Access by James Rollins, the author of a number of popular action thriller series, including the Sigma Force books.
It contains eleven previously released short stories and one new novella. The stories cover the breadth of Rollins' career and come with interesting introductions by the author, who explains the origins of the stories and how they fit into the overarching story arcs created by his various series.
Most of the stories are solo efforts by Rollins, but there also collaborations with bestselling author Steve Berry and Rebecca Cantrell, who co-authors the Order of the Sanguines Vampire series with Rollins.
The short stories feature the same fast pace, high action focus of Rollins' novels and offer his usual well choreographed fight scenes and interesting storylines. They also display his well known fascination with modern military technology and speculative science, and most of them have a concluding section by Rollins, in which he reflects on what is real and what is fiction in the story.
The pick of the stories is the well-crafted 'The Pit', about the horror of dog fighting, as seen through the eyes of one of the dogs. A very moving and thoughtful story. The concluding novella, 'Sun Dogs', about former soldier Tucker Wayne and his military war dog Kane, is also very good and benefits from the extra length of being a novella and the inclusion of fascinating detail on the Sonora desert and its mythology. It also has good descriptions of how Tucker works with Kane to take down the enemy. Another personal favourite was 'The Skeleton Key', which nicely captured the weirdness of the Paris Catacombs.
Rollins' focus is always on entertaining the reader and his stories do not have the subtlety of characterisation or description that mark classic short stories, but they are highly enjoyable and a great way to spend a lazy weekend. His many fans will enjoy this collection.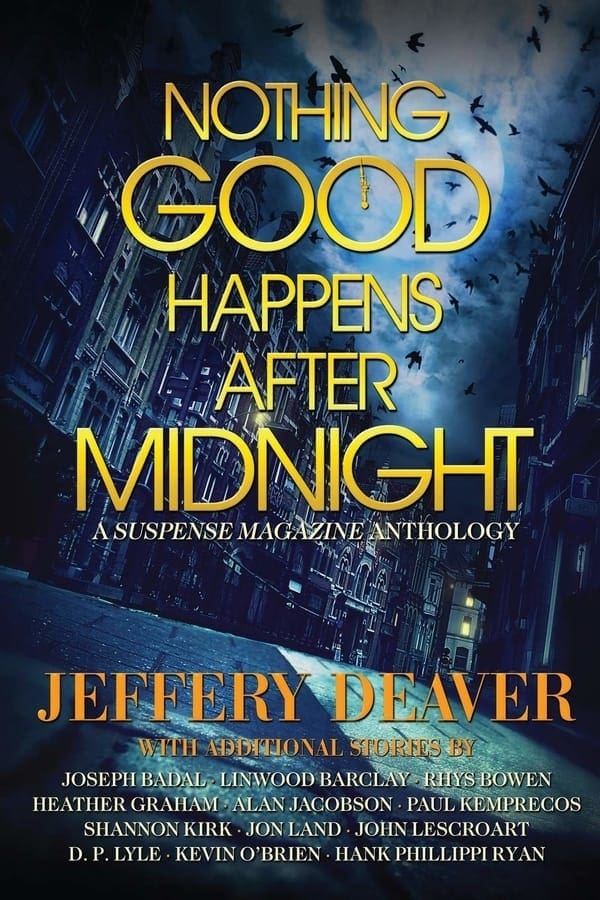 Nothing Good Happens After Midnight is produced by Suspense Magazine, which is an excellent online magazine dedicated to showcasing crime and thriller writing, and is edited by well respected, bestselling author Jeffery Deaver.
The anthology features thirteen original short stories that span the thriller and suspense genre, with some sci-fi and fantasy elements added in. In addition to Deaver, there is an impressive array of contributing authors including Linwood Barclay, Heather Graham, John Lescroart and multi-award winner, Hank Phillippi Ryan.
Each of the stories take as their starting point "the incidents of the curious, the eerie, the disturbed, the violent that occur in that netherworld after the witching hour." As with any collection, the quality varies a bit, but most are enjoyable.
In addition to an engaging introduction, Deaver provides a good tale that harks back to his horror origins and Hank Phillippi Ryan contributes the collection's best story with 'All Aboard', a clever Hitchcockian tale about a public relations expert who overhears something not intended for her ears whilst on a late night train trip.
Other stand outs are Linwood Barclay's twisty 'Night Shift' about the perils of being on the midnight shift at a newspaper; D. P. Lyle's rural American variation on grave robbing and Joseph Badal's powerful 'Gone Forever'. Also very clever and amusing is Kevin O'Brien's "Cell Phone Intolerant', about one man's crusade to stop the inappropriate use of mobile phones.
In all, a nicely varied and interesting collection of stories with a dark twist to them.
Nothing Good Happens After Midnight is released on 17 November 2020. Book versions may be difficult to find outside America, although it can be ordered on Amazon etc, and is readily available on Kindle.
Thanks to the Canberra Weekly and Harper Collins Australia for an early copy of Unrestricted Access and to Book Sirens and Suspense Magazine for an electronic copy of Nothing Good Happens After Midnight.