TALK WITH JOHN CONNOLLY: 5 SEPTEMBER 2019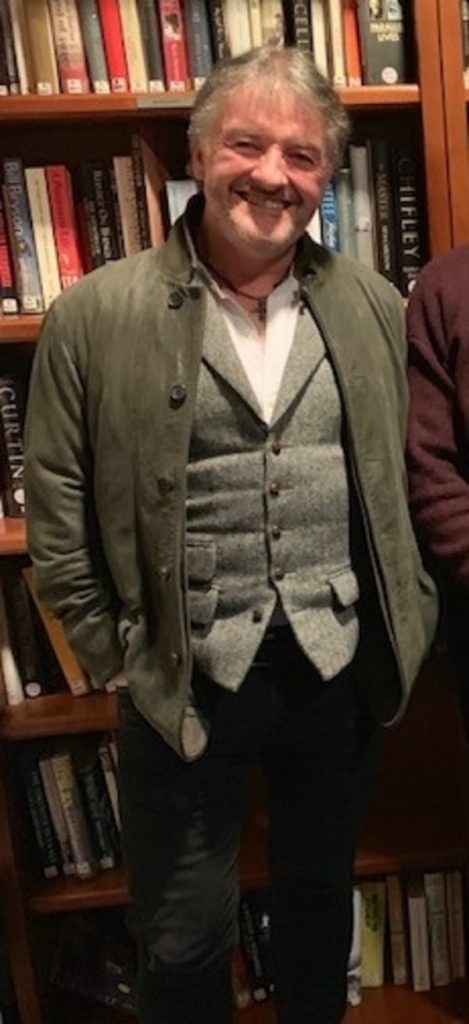 On the evening of 5 September 2019 an enthusiastic crowd gathered at the Australian National University to hear John Connolly discuss his books and views on crime writing.
It was the second time that I had the good fortunate to interview John in a public forum and we started off by discussing the evolution of his series character, Charlie Parker, in the intervening years since he last visited Canberra in 2005. John discussed the challenges of maintaining a series character and also how the books have developed and changed over the years. He also reflected on the significance of his latest book, A Book Of Bones, and why he moved Parker out of Maine for most of it. He also discussed his future plans for Parker and spoke generally on the influences on his work and the state of crime writing.
Fans of the Charlie Parker series will be pleased to know that a new Parker book is being released next year, The Dirty South, which is set before the first book in the series, Every Dead Thing. It is also the first Parker book not to feature a strong supernatural element.
John is a very engaging and amusing speaker and the hour passed very quickly, with some good questions from the audience at the end of the time. The night concluded with a Vote of Thanks by His Excellency, Mr Breandan Ó Caollaí, the Ambassador of Ireland to Australia.
A audio of the talk with John is available at https://soundcloud.com/experience_anu/in-conversation-with-john-connolly (You need to highlight the link, right click and select Go To)
Many thanks to Colin Steele at the Australian National University and Hachette Australia for organising the event. And to John for such an interesting talk and a very fun evening.