THE BROKEN ONES by Ren Richards (Viper, 2020)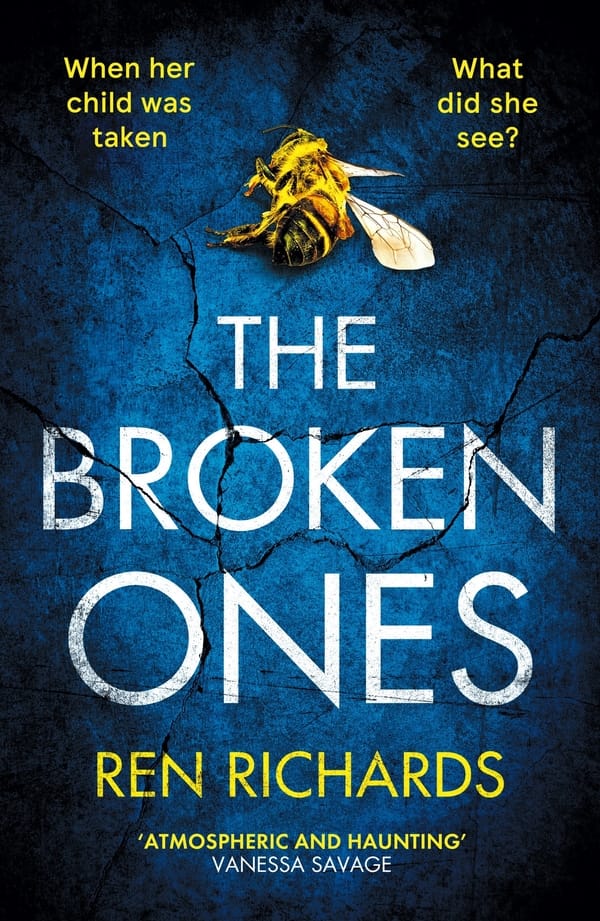 The Broken Ones by Ren Richards, pseudonym of popular YA author Lauren DeStefano, is a terrifically dark tale of suspense.
Nell Way is an up and coming New York true crime writer who has a knack for humanising horrific killers. Her catchphrase is: "Murderers are human too" and her books have proven very popular. At the start of The Broken Ones she is in a good place with a loving boyfriend and a large royalty cheque for her latest book. That happiness is short lived however when she starts interviewing her next project, Easter Hamblin the murdering half of a formerly conjoined pair of twins. For Easter knows about Nell's own secret past.
When Nell, who was raised in foster homes, was fourteen she gave birth to a daughter, Reina. Reina was a difficult child and when she went missing at the age of four everyone blamed Nell. Now ten years later, Nell has a new name, a new life and thinks that her dark past is hidden. However, it quickly becomes clear that someone other than Easter also knows about Nell's past and are intent on destroying her peaceful life.
This is a good, twisty thriller with plenty of surprises and some very dark moments. Ren makes good use of her dual storyline, alternating the telling between the present and four years earlier when Reina went missing. Both timelines exert a firm grip on your attention and the book moves smoothly to the startling conclusion of both stories.
Unlike a lot of bloated domestic thrillers, The Broken Ones is very pared down and the book moves along at a very good pace. The characterisations are rich and complex and very credible. Nell and her sister, Lindsay, are very damaged and while their actions are a result of their childhood, they are not always particularly nice people. In fact, nearly all of the characters have a dark side to them. However, despite her flaws Nell is a very engaging and witty narrator and an interesting and fresh new voice in the over-crowded psychological suspense arena.
Overall, I enjoyed The Broken Ones far more than I was expecting to and found myself quickly turning the final twenty or so pages to find out how it ends. It is certainly a very gripping read and the conclusion will stay in your mind for some time.
Four stars out of five!
The Broken Ones was released in Australia in June 2020 and in the United Kingdom in March 2020.