THE NAMES OF THE DEAD by Kevin Wignall (Thomas and Mercer, 2020)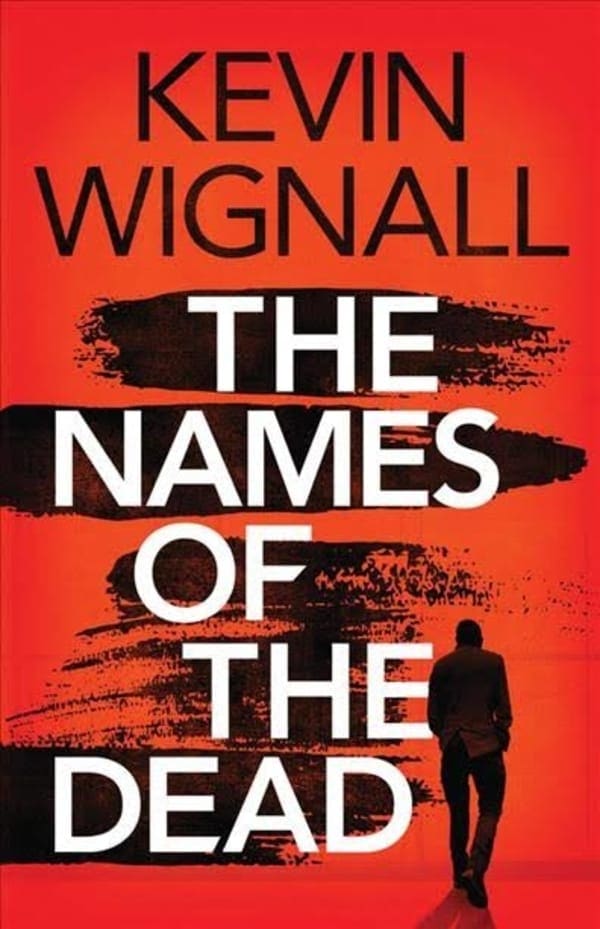 Kevin Wignall is an under-rated British author of spy novels.
I have been a fan of his books for a long time now, although they can be hard to find in Australia, and have always felt that he does not receive the attention that other lesser authors do.  This may be due to the cynical tone of his books, which eschews the patriotic fervour often associated with some spy novels and anti-terrorist thrillers.  In style and content, he is far more British or European in his approach, than American.
His A Death In Sweden (2015), about a former CIA agent trying to determine the truth behind the identity of a mysterious man killed in northern Sweden while trying to save a fellow passenger, is a tour de force and his last novel, To Die In Vienna, is also very good.
The Names Of The Dead was released in early 2020 and follows the efforts of James 'Wes' Wesley to find out the truth behind the death of his wife. Wes is a former CIA agent who has been disavowed by his colleagues and locked up in a remote prison in France for three years for shooting down the 'wrong' helicopter whilst on assignment in the Turkish border area. He has not seen his wife, also a former agent, since his imprisonment and is dismayed when he finds out that she has been killed in a bomb blast in Granada. He is also shocked that their son, Ethan, whose existence Wes was previously unaware of, is missing.
Released from the prison on compassionate grounds, Wes heads to Spain to find out what happened to his wife and son. Followed by his former colleagues, who don't want the truth about the incident in Turkey to come out, Wes embarks on a dangerous journey across Europe and into his own past.
The Names Of The Dead is a fast moving and gripping novel that smoothly moves through its paces to a bloody climax. The characters of Wes and Mia, a wealthy young woman on the behavioural spectrum who accompanies Wes on his quest, are well developed and interesting and the secondary characters are also nicely done. The locations are across Europe are quickly sketched, but evocative, and Mia's fascination with cathedrals and churches adds some interesting insights to the descriptions.
Although The Names Of The Dead is primarily an action based spy novel, Wignall smoothly weaves in religious and moral discussions and reflections, especially through the presence of Mia, whose father was a notorious Croatian general imprisoned with Wes. The spycraft and the geo-politics are also very up-to-date and convincing, and Wes is well portrayed as a flawed agent trying to do his best in a changing, complex world.
In all, The Names Of The Dead is an enjoyable thriller with some good action sequences and a nice sense of menace throughout. The ending is perhaps a little too simplistic, but this does not stop it from being a very entertaining read.
Four and a half stars out of five!
The Names Of The Dead is available in paperback for $A22.00 or on Kindle for the very reasonable price of $A6.50 or £3.99.
Thanks to NetGalley for an advanced copy of the book to review.