THE SENTINEL by Lee Child and Andrew Child (Bantam, October 2020)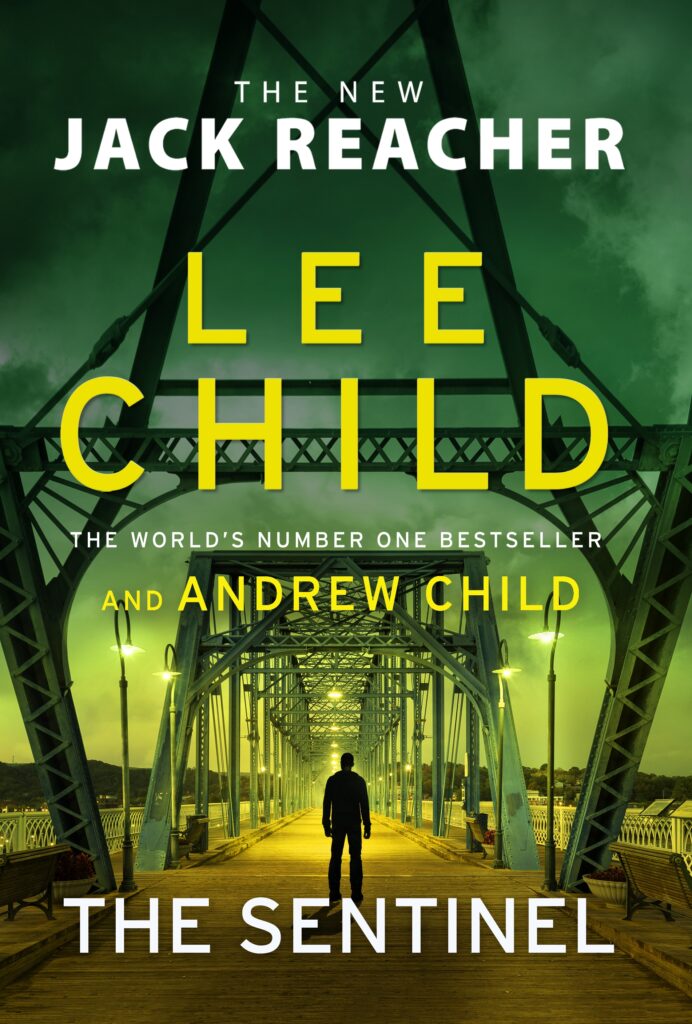 Jack Reacher is back and just in time for Christmas!
The Sentinel is a transitional book in the iconic Reacher series. It is the last of the books to be written by the series' founder, Lee Child, and signals the transition to a new author, Andrew Child, who co-authored The Sentinel. Andrew is the brother of Lee Child and also writes thrillers under his own name, Andrew Grant.
On the evidence of The Sentinel, regular fans of the series will not have to have to worry about the series slipping into decline. From the opening pages the book captures the feel of a traditional Reacher novel, with the eponymous drifter hero coming to the aid of a Nashville band being ripped off by a sleazy bar owner. From there he travels to a sleepy no-name town outside of Nashville, which has been shut down by a cyber attack. Reacher is just after a cup of coffee, but when he steps in to stop the kidnapping of Rusty Rutherford, the IT guy the town blames for allowing the attack to happen, he finds himself sticking around to protect Rusty and get to the bottom of what is really behind the town's troubles.
This is classic Reacher, with a fast moving plot, an intriguing storyline, plenty of action scenes involving Reacher meting out justice and the occasional dash of wry humour. The violence is less cartoonish than it was in the disappointing Blue Moon and the book moves to a good finale with a nice sense of urgency.
As in previous books, Reacher is supported by an interesting cast of minor characters, particularly the earnest, but out of his depth, Rusty. The book also has Child's trademark gritty descriptions of small town corruption and decay and, as usual, he is quite adept in conveying a scene and a mood in a couple of lean sentences. The background information supporting the plot is topical and smoothly conveyed, and there is the occasional interesting nugget of obscure detail that Child loves to throw in.
The Sentinel is as enjoyable as any Reacher novel I have read, and it bodes well for the future of the series. I think that Reacher fans will not be disappointed with this start to the series' new direction.
Four stars out of five!
The Sentinel was released in Australia and elsewhere on 27 October 2020.
Thanks to Penguin Random House Australia and the Canberra Weekly for an early copy of the book.