THE STRANGERS WE KNOW By Pip Drysdale (Simon & Schuster)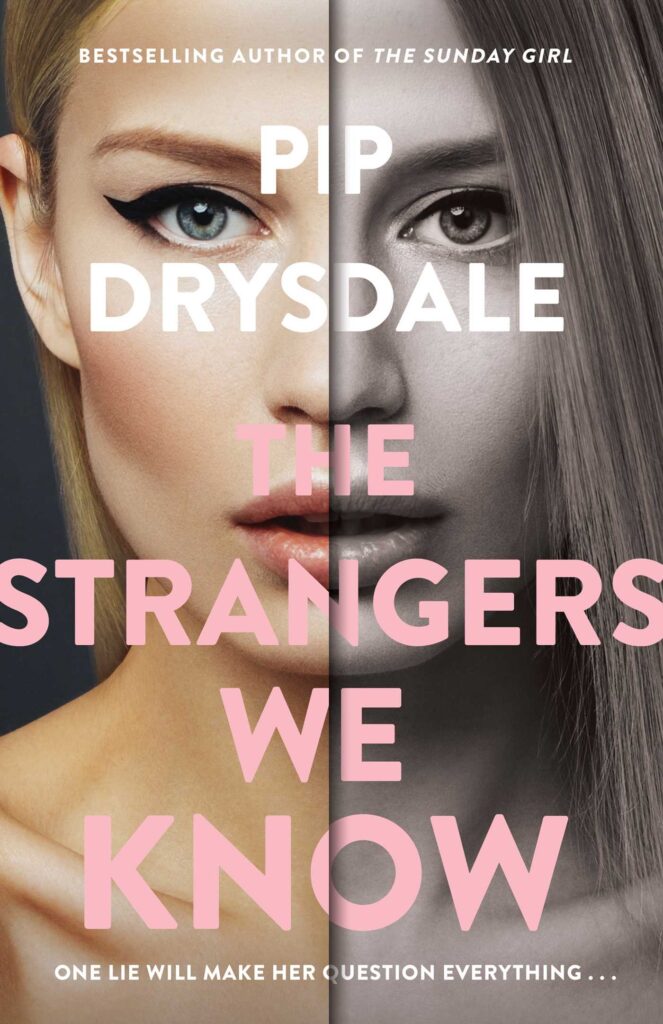 Pip Drysdale made a sparkling entry last year into the overcrowded domestic suspense field with The Sunday Girl. She has now followed it up with the equally good The Strangers We Know.
Slightly neurotic Charlie is a part time London actress and full time sales assistant at a vintage clothing store on Portobello Road. She is married to the cool and collected Oliver who is a successful businessman and frequent overseas traveler. It is a pleasant enough life until Charlie sees a photo of Oliver, taken by her on their honeymoon, on a dating app and goes into a spin. Determined to find out what is going on, she signs up to the app to catch him out, but things soon spiral out of control and she finds herself in a deadly situation. As Charlie, who references almost everything to movies, notes early in the story: "all it takes is one plot twist to realise nobody is who you think they are and everything you know to be true is actually false."
The Strangers We Know contains all the familiar domestic thriller tropes: a potentially cheating partner, a slightly unreliable narrator with a dark period in her past, hints of danger, dodgy ex-lovers, friends who start behaving suspiciously and loads of secrets and surprises. However, Pip gives this familiar set-up a nice new gloss through the engaging character of Charlie and the modern feel of the story.
The Strangers We Know is packaged to appeal to the Netflix generation with Episodes instead of Chapters, frequent references to movies and television shows, a preoccupation with modern gadgetry, a brisk pace and a bright, perky tone. The modern feel of the book is also helped by Charlie's narration. Despite her indecisiveness at times, and stupidity towards the end, Charlie is a very charming and sympathetic character with a modern 'everygirl' feel to her. She can also be quite amusing, even in moments of stress, as in her depiction of internet dating:

"now I knew what the singles market was like out there. Think: zombie apocalypse with dick pics "
In all it is good fun, with a nice pacy plot and a couple of neat twists, and even a shock or two. I am not a huge fan of modern romantic suspense, but I quite enjoyed The Strangers We Know and a couple of the twists took me by surprise. A good read for the holiday period!
Four stars out of Five


The Strangers We Know was released in Australia by Simon & Schuster on 1 December 2019. I am not sure what the release date in the UK is.
Here is a link to my review of Pip's latest thriller – The Next Girl: https://murdermayhemandlongdogs.com/the-next-girl-by-pip-drysdale-simon-schuster-30-november-2022/