THE THURSDAY MURDER CLUB by Richard Osman (Viking, September 2020)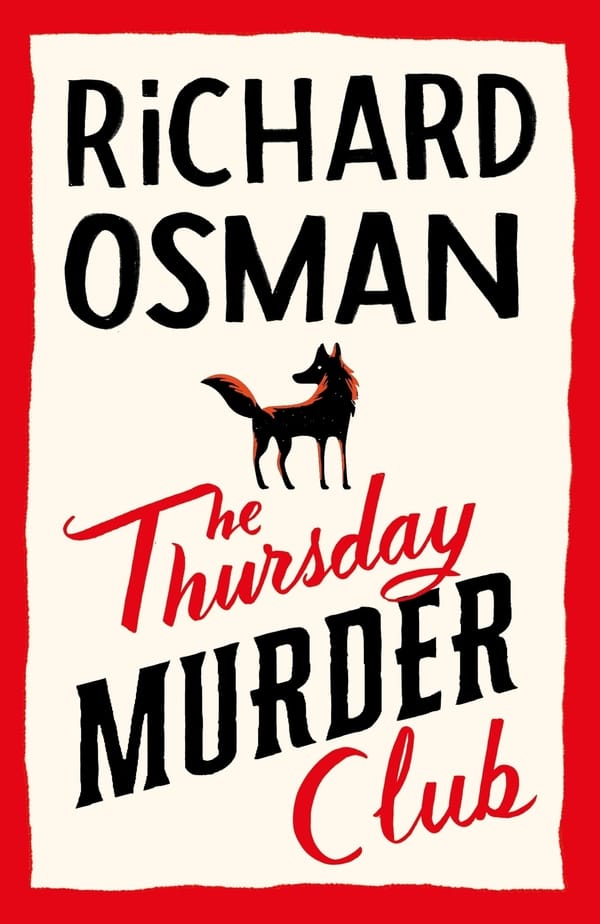 Popular British TV presenter Richard Osman's debut novel, The Thursday Murder Club, is probably one of the most enjoyable light crime books I have read this year.
Set in the fictional 'luxury retirement village' of Coopers Chase in Kent, it is a highly entertaining crime novel that combines wit, red-herrings, humour and a touch of poignancy in a delightful mix that will please aficionados of tricky murder mysteries.
'The Thursday Murder Club' comprises four retirees who meet every Thursday in one of the village's discussion rooms, under the guise of Japanese Opera – A Discussion ("which ensured they were always left in peace"), to discuss and solve cold crime cases. However, when a dodgy property developer turns up dead, and another death follows, 'The Thursday Murder Club' suddenly have a live case to solve.
Written with a sharp eye for the idiosyncrasies of life and great compassion for the engaging central cast of retirees, the book unfolds at a good pace with plenty of false clues and surprises. Unlike a lot of authors, Osman avoids caricatures in his depiction of the elderly retirees, but instead writes with great understanding of their situation and fleshes them out and gives them personalities that reflect their past experiences. They are an entertaining group, especially the mysterious Elizabeth, the former militant unionist Ron and the lovely Joyce, who is probably more astute than she lets on. Their efforts at insinuating themselves into the case, much to the exasperation of the local police, bring many a wry smile and their practical cleverness in solving the murders is the equal of any younger fictional detective.
Osman is quick to recognise, however, that ageing has its disadvantages and he deals sensitively, and often humorously, with issues such as declining physical abilities, caring for a sick spouse, disappointing and selfish children and loneliness. The main fear, however, is the decline of mental acuity:
"Memory was the bogeyman that stalked Coopers Chase. Forgetfulness, absent-mindedness, muddling names.

What did I come in here for? The grandchildren would giggle at you. The sons and daughters would joke too, but keep a watchful eye. … Of all the things to lose, to lose one's mind? Let them take a leg or a lung, let them take anything before they take that."
Above all else, The Thursday Murder Club is a mystery novel and Osman delights in placing red herrings and leading the reader down false paths, as the book makes its to the unexpected, and poignant, ending. There are several good twists and turns and the final outcome came as a complete surprise to me.
A thoroughly enjoyable murder mystery that will make you smile often and even laugh out loud as the members of 'The Thursday Murder Club' weave their magic and cleverly work out the conclusion before the police.
It is perhaps a little twee at times, but not enough to stop it from being one of my favourite reads of the year, four and a half stars out of five!
The Thursday Murder Club was released in Australia and the United Kingdom on 1 and 3 September 2020, respectively.
Thanks to the Canberra Weekly and Penguin Random House Australia for an advanced copy of the book.