THE WOMAN IN DARKNESS by Charlie Donlea (Bantam, $A32.99)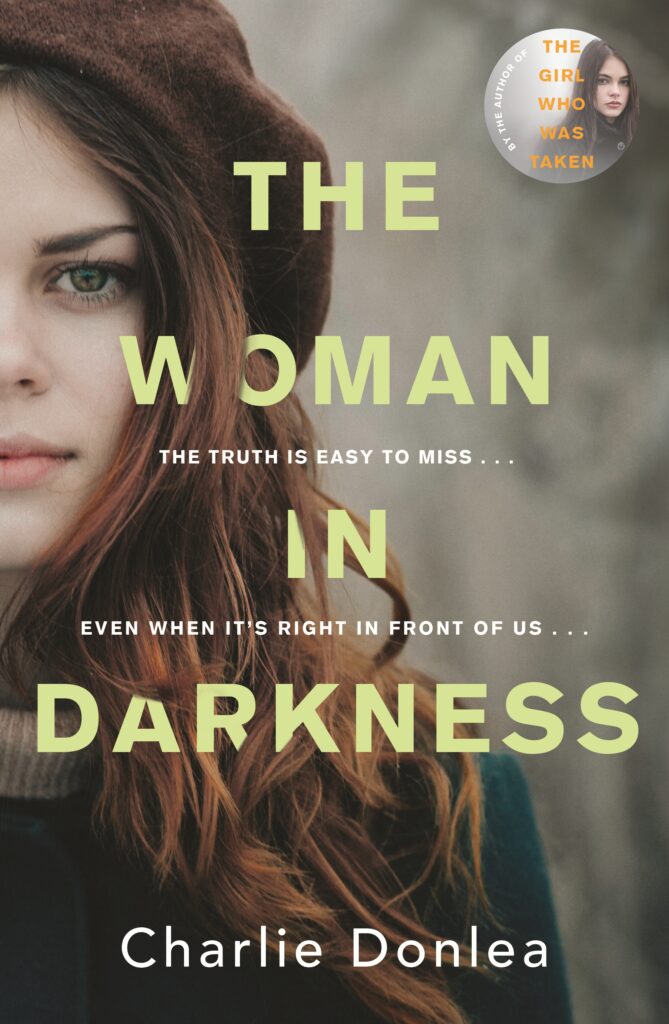 Charlie Donlea is one of those writers who seems to have slipped under the radar a bit.
His books have a 'domestic suspense' look about them, but in fact they have a lot more depth than the typical tale about whether 'my husband/lover/child/ is a really killer and do they still love me'.  His second book, The Girl Who Was Taken, was a terrific tale about a girl who managed to escape from the psychopath who held her captive for two weeks, and what really happened the night she was taken, and last year's Don't Believe It took a good look at the dangers of true crime television. 
His latest novel, The Woman In Darkness, is another clever and gripping tale.
As a forensic reconstructionist Rory Moore sheds light on cold-cases by piecing together details that others fail to see. She is very good at it and it also enables her to avoid human contact, which she finds difficult. In tidying up the affairs of her father's law office following his death, she finds herself drawn into the case of the serial killer known as The Thief. In the summer of 1979, five Chicago women went missing. The Thief was suspected of killing the women, but the police could only pin one murder on him thanks to the efforts of a mysterious woman, Angela Mitchell, who also disappeared. The Thief is now due for parole and Rory discovers that her father was handling the appeal. Forced to take over the case she becomes caught up in the events of forty years ago and the mystery of Angela Mitchell.
Using a dual storyline that moves smoothly back and forth between the present and 1979, Donlea skilfully builds the suspense and gradually reveals a series of good twists. Although there is not a lot of gratuitous action, Donlea keeps the reader engaged through some good writing, interesting characters and a smoothly flowing plot. I suspect that a lot of experienced thriller readers will work out where the story is heading well before Donlea reveals his last few twists, but most will be so caught up in the story that they will not care.
It is a well told story and the alternating viewpoints from Rory and Angela Mitchell are distinctive and work well. Donlea fairly scatters clues as to what happened in 1979 and the ending, although slightly contrived, is quite suspenseful.
It is not as surprising as his excellent The Girl Who Was Taken, but it is still a very good yarn that demands to be read in a couple of enjoyable sessions. Highly recommended.
Four stars out of five!
The Woman In Darkness became available in Australia earlier this month. I could not find an UK release date. In America it is released under the title of Some Choose Darkness. It is available on Kindle for a reasonable price.
Thanks to Penguin Random House Australia and the Canberra Weekly for an early copy of the book.