THIS WEEK'S CANBERRA WEEKLY COLUMN – 13 JUNE 2019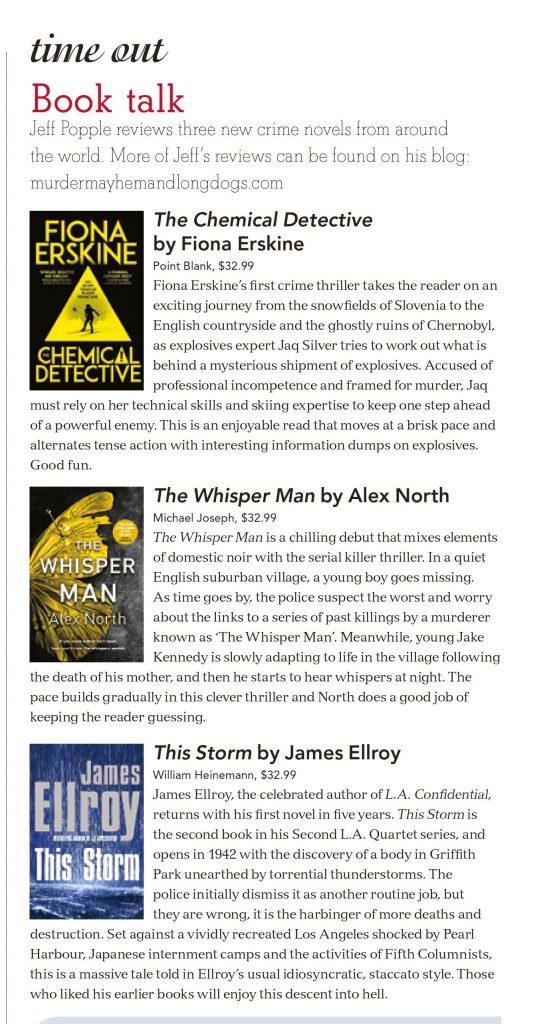 This week's column featured three new crime novels by Alex North, James Ellroy and Fiona Erskine. I previously did longer reviews of The Whisper Man (6 May 2019) and The Chemical Detective (5 June 2019) on the blog. Both are very good debut novels and well worth checking out. I suspect that The Whisper Man will feature prominently in this year's debut crime awards.
This Storm is a typical, epic tale by Ellroy and will be enjoyed by his many followers. Newcomers to his books are probably better off first reading the books in his first L A Quartet and his last novel – Perfida.