THIS WEEK'S CANBERRA WEEKLY COLUMN: 18 JUNE 2020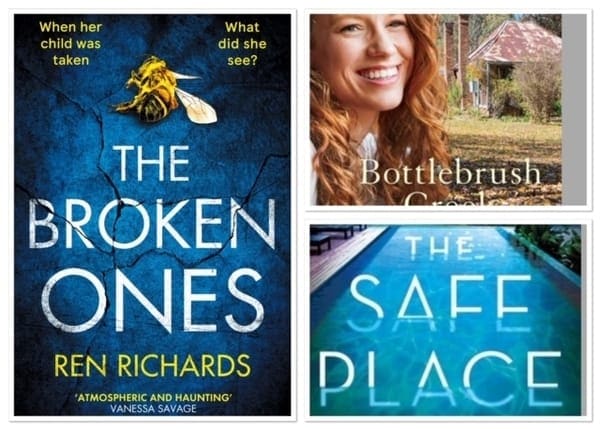 This week in the Canberra Weekly I reviewed three novels of suspense or romance.
First up was Maya Linnell's charming Bottlebrush Creek
Bottlebrush Creek by Maya Linnell
Allen & Unwin, $29.99
Bottlebrush Creek is the follow-up novel to Maya Linnell's charming debut, Wildflower Ridge. Busy young mum Angie McIntyre is desperately trying to juggle her work and volunteer commitments while parenting her two-year-old daughter. When the opportunity to take on a cottage renovation project comes along, Angie jumps at it, even though it means moving to a 200-acre property right next door to her boyfriend's difficult parents in rural south-west Victoria. This enjoyable novel mixes romance, family drama and renovation high jinks, against a nicely described farm setting. Fans of Maya's first novel will keenly enjoy this latest outing.
Ren Richards' The Broken Ones was a more grittier read: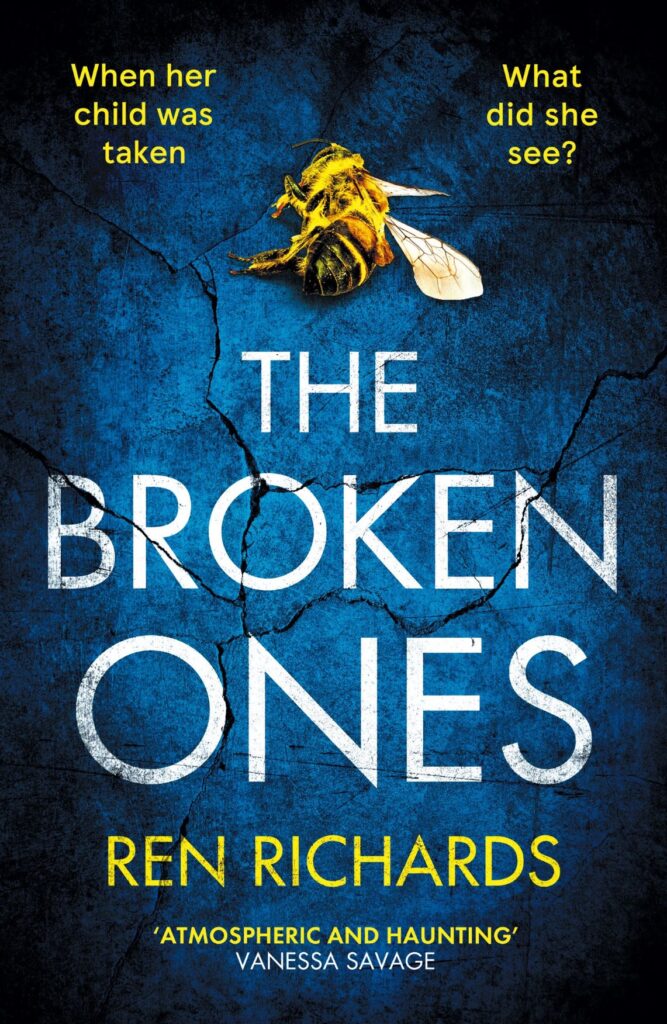 The Broken Ones by Ren Richards
Viper, $29.99
Much darker is The Broken Ones by Ren Richards. Nell Way is a popular true crime writer who has a knack for humanising horrific murderers. At the start of the book she is in a good place with a loving boyfriend and a successful career. However, as she begins interviewing her next project, Easter Hamblin, the murdering half of a formerly conjoined pair of twins, her life begins to unravel. For it seems that someone knows about Nell's own secret past and they are using that knowledge to threaten her peaceful existence. This is a good, twisty thriller with plenty of surprises and some very dark moments.
I also did a longer review of The Broken Ones on 15 June 2020: https://murdermayhemandlongdogs.com/the-broken-ones-by-ren-richards-viper-2020/
Anna Downes' debut novel The Safe Place provides a nice winter escape to sunny France, but also proves that even paradise has its downsides:
The Safe Place by Anna Downes
Affirm, $32.99
Australian author Anna Downes makes a promising debut with The Safe Place. When struggling actress Emily is fired from her job, she is unexpectedly thrown a lifeline. Despite some reservations, she agrees to be the housekeeper for Scott, his wife Nina, and their daughter Aurelia at their remote estate on the coast of France. But when the seemingly idyllic setting turns sinister, she realises that her employers have some deadly secrets and that they will do anything to protect their seemingly perfect life. There is some predictability about the plot, but Downes keeps it moving along nicely. A good literary escape from Canberra's cold winter.
The Safe Place will be released in Australia on 30 June 2020. It is available in the United Kingdom as a Hardback and on Kindle from 30 June 2020.
In all, some good reading for a cold Canberra weekend.
The reviews can also be seen on the Canberra Weekly online site: https://canberraweekly.com.au/
Thanks to the Canberra Weekly, Allen & Unwin and Affirm Press for copies of the books.