THIS WEEK'S CANBERRA WEEKLY COLUMN: 30 JANUARY 2020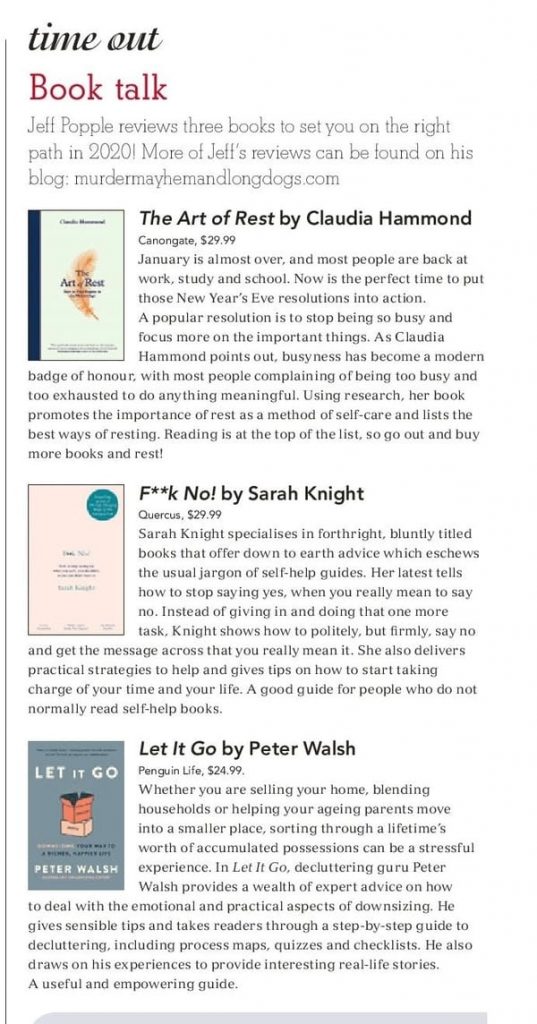 This week something different. Three self-help books to get people organised for the new work/study year.
Of the three of them, I personally thought that Peter Walsh's Let It Go was the most useful. His practical, thoughtful book gave useful advice for anyone having to downsize. He not only covered the mechanics of downsizing, but also the emotional aspects. A really useful book.