THIS WEEK'S CANBERRA WEEKLY COLUMN: 5 GREAT SUMMER READS (2 JANUARY 2020)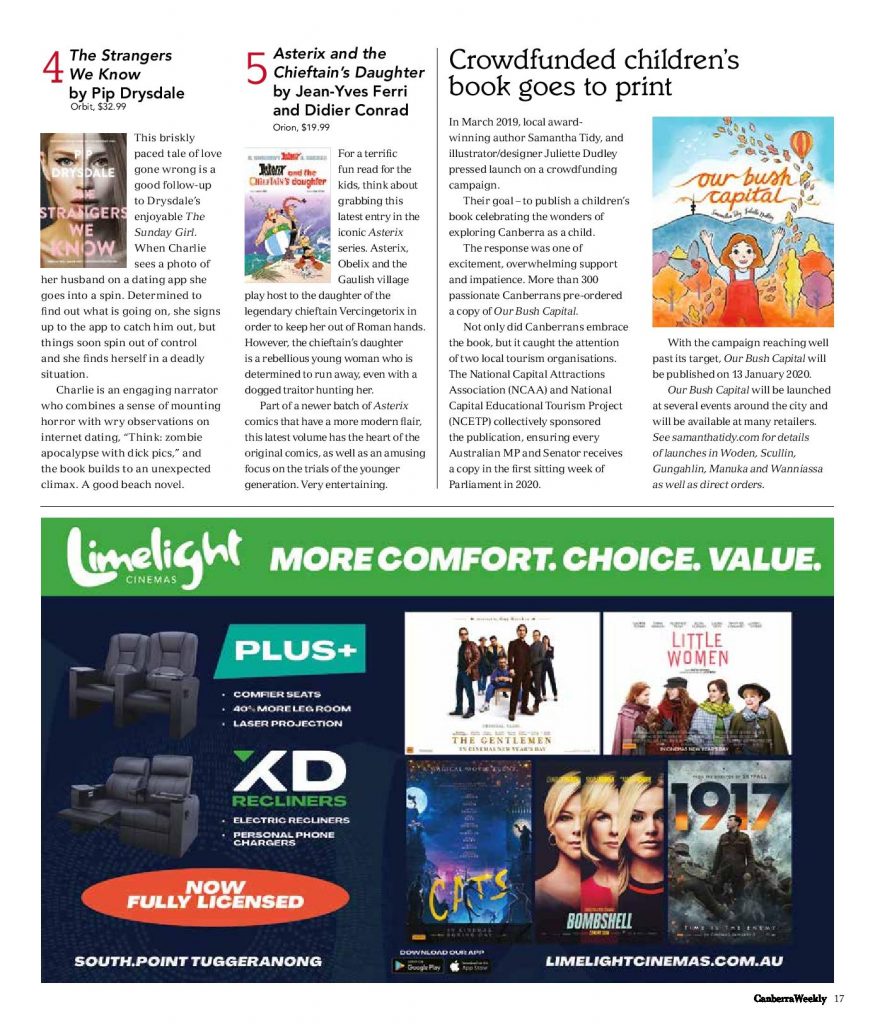 This latest column was originally published in the Canberra Weekly on
2 January 2020 and was done in conjunction with Michael from the unseen library:
https://unseenlibrary.com/2020/01/06/canberra-weekly-column-suggested-holiday-reads-2/

It features five books that would make good summer reading. Michael did the reviews of Spy, Legacy Of Ash and Asterix and The Chieftain's Daughter, while I did Miracle Mutts and The Strangers We Know.
The five books cover a range of different genres and topics and all are good books to read by the pool or the beach this summer (or inside, if you are affected by the terrible smoke haze which has settled over much of Australia!).
The Strangers We Know is a particularly enjoyable read, with lots of twists and an engaging narrator. I previously did a longer review of it here:
https://murdermayhemandlongdogs.com/the-strangers-we-know-by-pip-drysdale-simon-schuster/
Miracle Mutts is also very enjoyable and very inspiring. Laura Greaves is a terrific writers and this book contains some lovely stories about dogs who have battled the odds and came out on top. I really enjoyed it.
Also check out Michael's site for more details on his books.
Happy reading over the summer and please keep safe!