THIS WEEK'S CANBERRA WEEKLY COLUMN: FIVE BOOKS FOR CHRISTMAS (28 NOVEMBER 2019)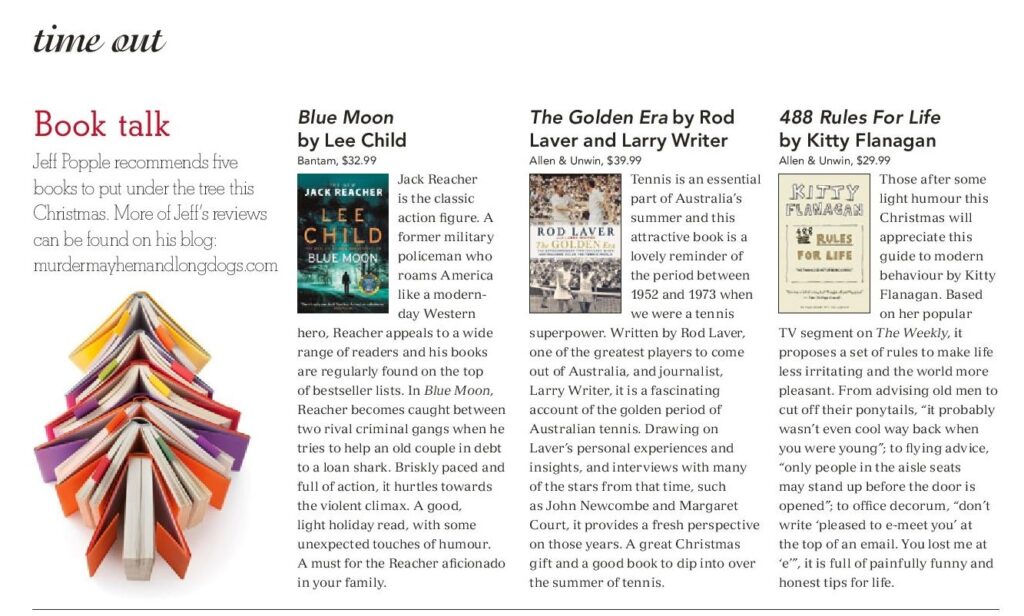 This week in the Canberra Weekly I recommend five books for Christmas.
Included among them are two terrific non-fiction books; Rod Laver and Larry Winter's The Golden Era, about that golden period in Australian tennis between the late 1950s and the early 1970s when Australia ruled the tennis world, and Kitty Flanagan's highly amusing 488 Rules For Life, which mixes subtle wisdom with laugh-out-loud observations on the absurdity of modern life. Both are great books to dip into over the Christmas and New Year period.
Lee Child's latest Jack Reacher novel, Blue Moon, tops the fiction titles on offer. A longer review of Blue Moon can be found here:
https://murdermayhemandlongdogs.com/blue-moon-by-lee-child-bantam-a32-99/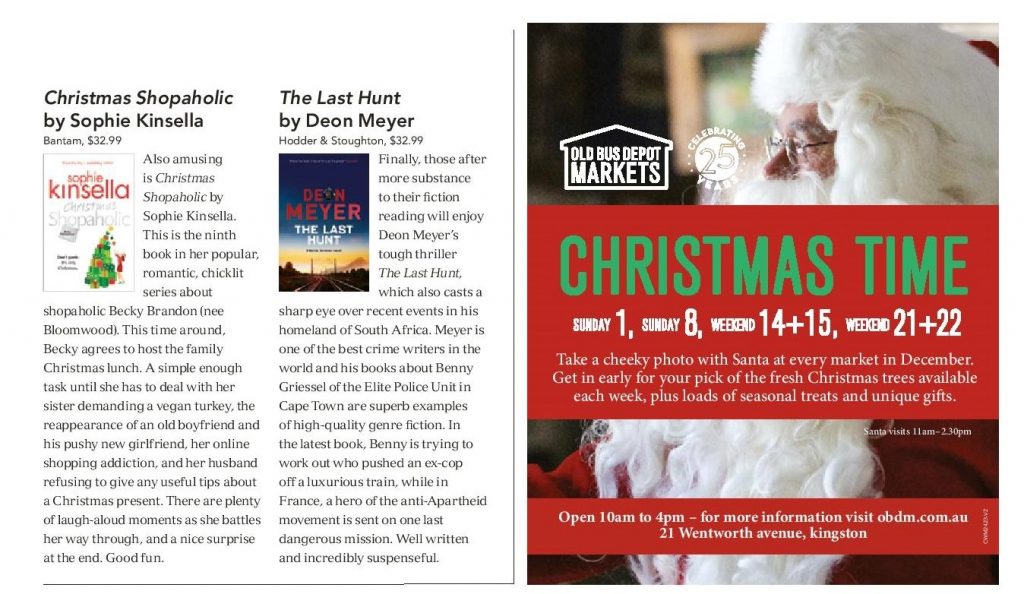 Those after some light romantic humour will appreciate the latest entry in Sophie Kinsella's highly popular series about shopaholic Becky Brandon; Christmas Shopaholic.
Those after more serious genre fiction will enjoy Deon Meyer's excellent The Last Hunt. One of the best thrillers of the year and also a stinging critique of corruption in modern South Africa. The ending is one of the most suspenseful I have read in a long time and the book will keep you highly entertained while lounging around on Boxing Day. See my longer review at:
https://murdermayhemandlongdogs.com/the-last-hunt-by-deon-meyer-hodder-stoughton-a32-99/