THRILLER ROUND-UP DECEMBER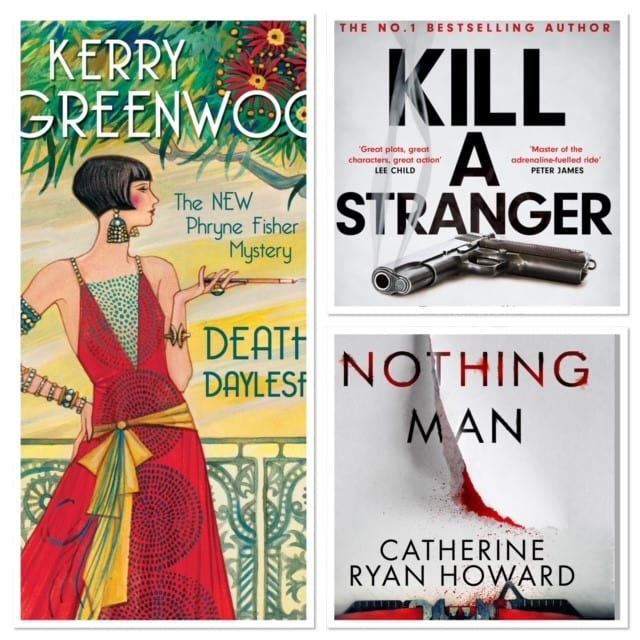 This month's reading has been very mixed and has ranged between psychological suspense by J P Pomare to fast thriller action by Thomas Perry to a good New Zealand police tale by Alan Carter (see the reviews elsewhere on the blog). Also crammed in between those books have been these new novels.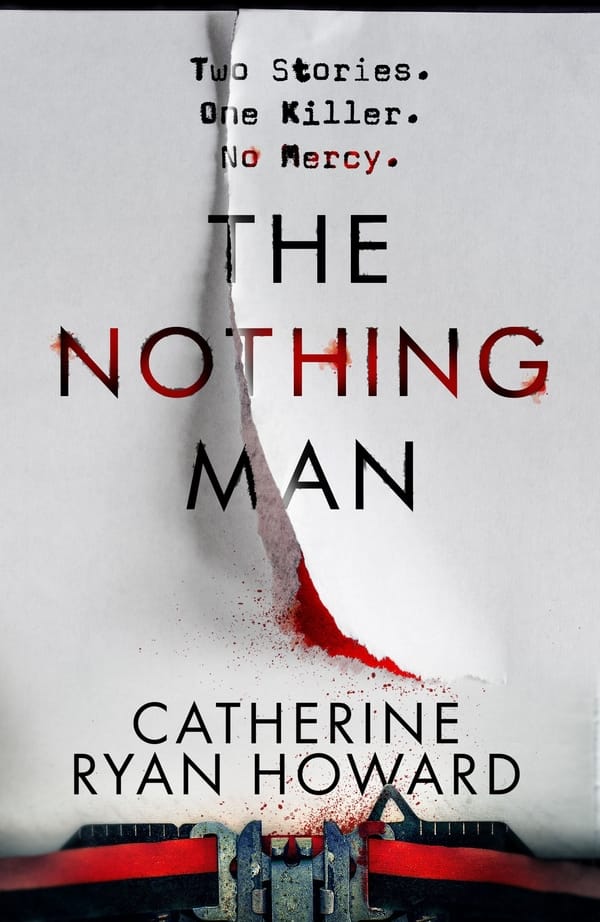 Catherine Ryan Howard's The Nothing Man is a sophisticated and cleverly plotted novel that provides a fresh take on the shop worn serial killer genre.
Nearly 20 years ago Eve Black survived the brutal attack on her family by the killer known as the Nothing Man.  Her father, mother and sister were killed in the rampage by the Dublin serial killer and twelve year old Eve was forever scarred. Now she has written a true crime memoir that she hopes will catch the Nothing Man, who has been quiet over the intervening years.  The public is fascinated by Eve's story and rush to buy the book. One of the readers is supermarket security guard Jim Doyle, who is keenly reading Eve's memoir and growing angrier.  He is the Nothing Man and as he reads, he realises that Eve is getting very close to revealing his secrets.
In this well-structured novel, Catherine Howard alternates the story telling between extracts from Eve's book and Doyle's increasingly agitated reaction. As Eve's account of the Nothing Man's reign of terror and her efforts to track him down unfold, Doyle becomes more certain that she is a threat to him. He also begins to list the discrepancies between Eve's account and what really happened.
It is an unusual approach, with Doyle's reaction happening in the present, while everything about Eve is only revealed through the passages from her book and Doyle's commentary on them. It sounds a little clumsy, but Catherine Howard makes it work really well and the book builds to a terrific climax.
The pacing is good, the storylines are interesting and the sections from Eve's book are engrossing and told in a convincing and engaging voice. Similarly, Doyle's declining mental state is also believably conveyed.
The end result is a suspenseful and captivating thriller that avoids the usual serial killer clichés and paints the Nothing Man in a believable and repellent light.
Four to four and a half stars out of five!
The Nothing Man is already out in the United Kingdom and the United States and will be released in Australia in January 2021.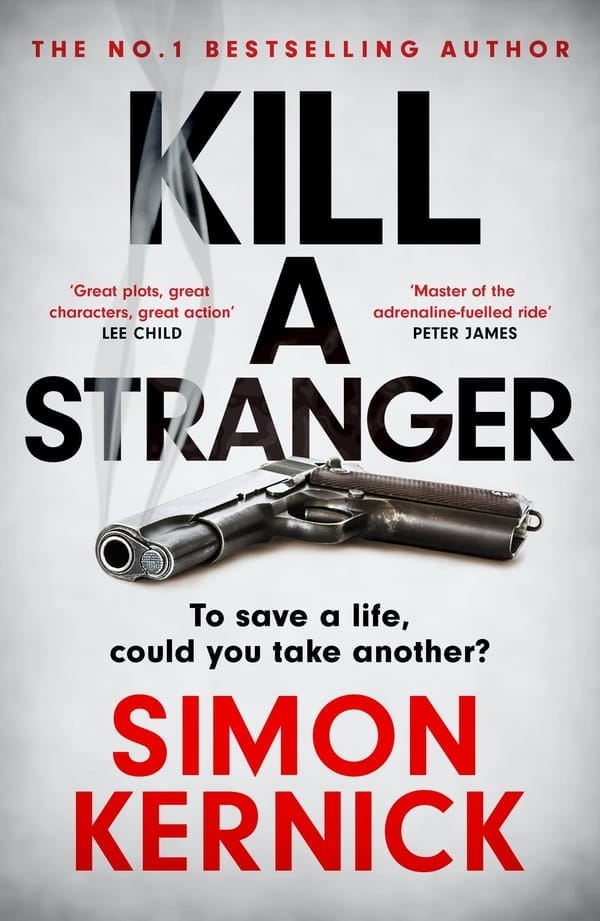 You always know what you are going to get with a Simon Kernick novel; fast frenetic action and plenty of it, and this is certainly the case with Kill A Stranger.  
Matt arrives home to find his pregnant fiancé, Kate, missing and the body of a woman he has never seen in their bed.  A phone call tells him that to save Kate and stay out of jail, he has to do the unthinkable and kill another person.  Meanwhile, Kate is being held in an isolated building. In order to survive, she too has to make some difficult decisions and reveal the secrets that she has been hiding.
Of course, being a Simon Kernick novel, nothing is as it seems and the story races down some dark alleyways, bouncing from surprise to surprise as the tension steadily increases. Shifting viewpoints and timelines, also add to the suspense and the book builds to a terrific climax.
Kernick has always been the wilder British cousin of Harlan Coben and Kill A Stranger delivers the twists and turns and outrageous reversals that we have come to expect from his books. Some suspension of disbelief is required, but it is well worth it, as it is highly entertaining read. A great book to read over the holiday period.
Four stars out of five!
Kill A Stranger is already out in the United Kingdom and will be released in Australia on 29 December 2020.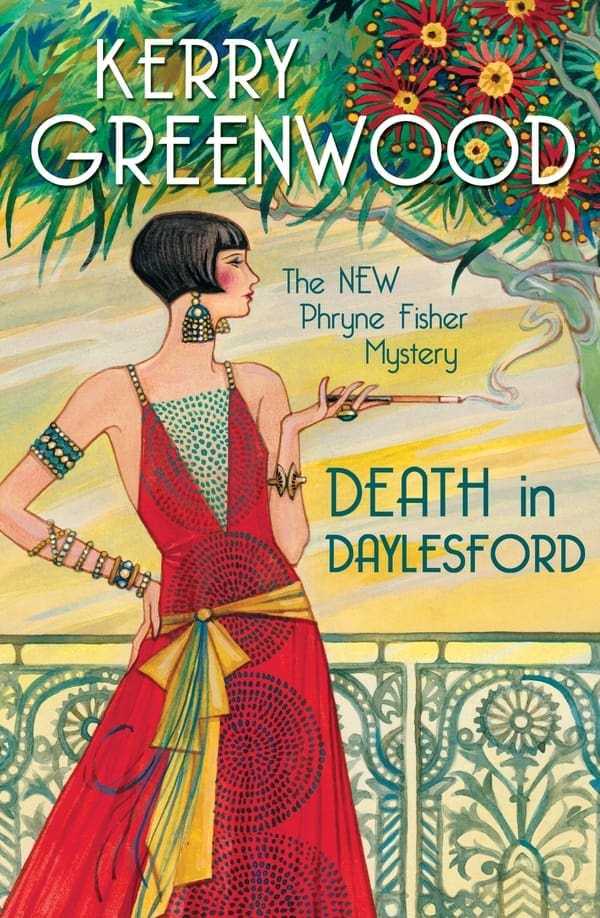 Kerry Greenwood's Death In Daylesford is probably more light crime story than thriller, nevertheless it is a enjoyable romp that will be greatly appreciated by her many fans.
This is the first Phryne Fisher novel since 2013 and finds the effervescent Miss Fisher in fine form. A mysterious invitation takes Phryne and her friend Dot to a spa in the Victorian countryside in 1929. Once there they become involved in a beguiling mystery involving disappearing women, murder, shell-shocked soldiers and the strange goings-on at the unfortunately named Temperance Hotel.  Meanwhile back in Melbourne Phryne's adopted daughters become caught up in the horrible death of a young woman.
Told with Greenwood's typical aplomb, the story moves smoothly through several twists, lots of nice fashion and interesting dollops of history.  The plot is serviceable and the dialogue is as witty as ever. Admirers of the earlier books and the television series and movie will enjoy this latest adventure, although they may be disappointed that Inspector Jack Robinson only makes a brief appearance towards the end.
Death In Daylesford, with its stunning cover, is available in Australia in paperback and will be released in the United Kingdom and the United States in June 2021.