THRILLER ROUND-UP: MARCH 2021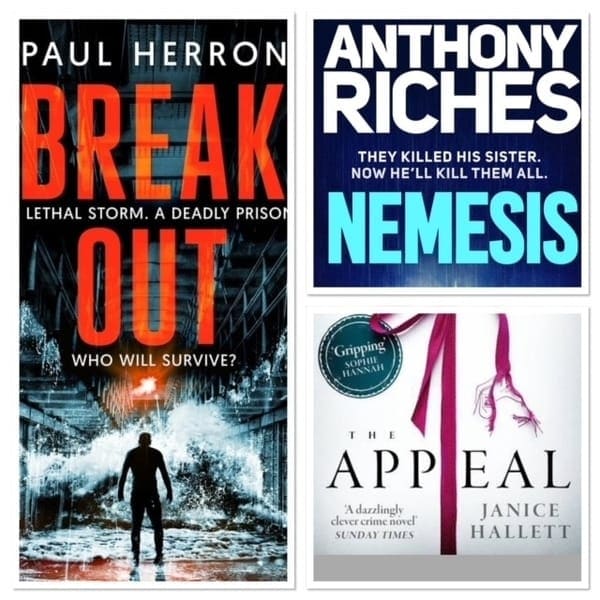 A mixed bag of thrillers to start the month off with.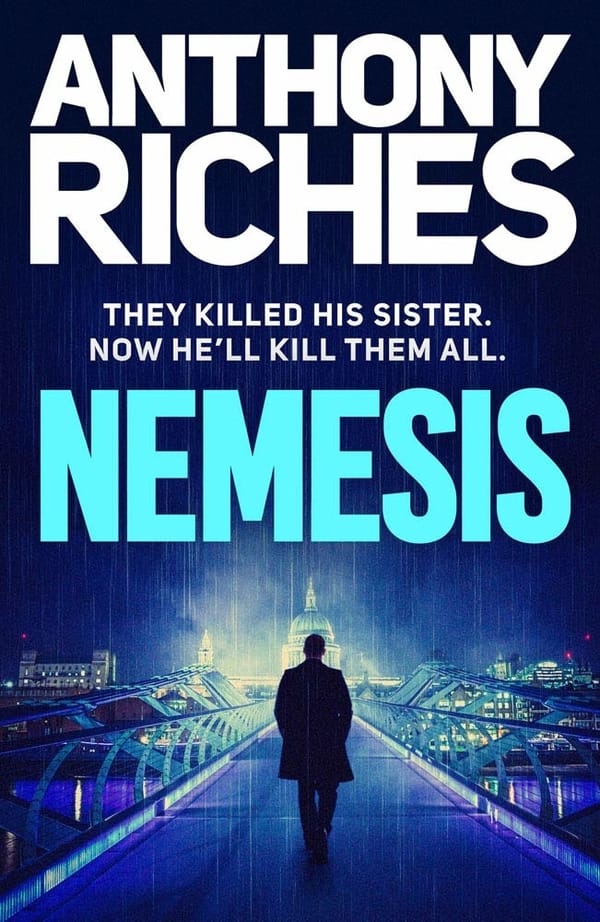 Nemesis is the first foray into modern thriller fiction by well regarded historical writer Anthony Riches, who is best known for his exciting Roman Empire adventure novels.
Nemesis features Mickey Bale, an elite close protection officer who is usually assigned to the Minister of Defence. Outwardly Mickey is a calm professional, but underneath that veneer he is troubled by the death of his younger sister from drugs. Determined to take revenge on the dealers who gave his sister the lethal ecstasy pill, Mickey launches a personal war on a powerful London gang family. Meanwhile his job as a body guard becomes more dangerous as relations between China and Britain deteriorate.
This is an enjoyable action thriller, with a brisk plot, some good scenes of violence and nice dose of moral ambiguity. The story starts quickly and Riches keeps it bubbling along with a couple of unexpected developments and the regular infusion of tough violence. The international elements add extra tension and give the story some meat. The two two storylines also come together nicely with an exciting explosion of violence at the end. Bale is an interesting character, and Riches does a good job of keeping him sympathetic, while not making him into a flawless hero. It would be good to see what Riches does with him in future books.
In all, an enjoyable thriller with a neat final wrap-up and a couple of good twists. Recommended.
Three and a half to four stars out of five.
It seems that Nemesis is originally being only released on Kindle in March, with a trade paperback edition coming out in Britain in June 2021. It is well worthwhile tracking down.
Thanks to NetGalley and the publisher for a copy of the book to review.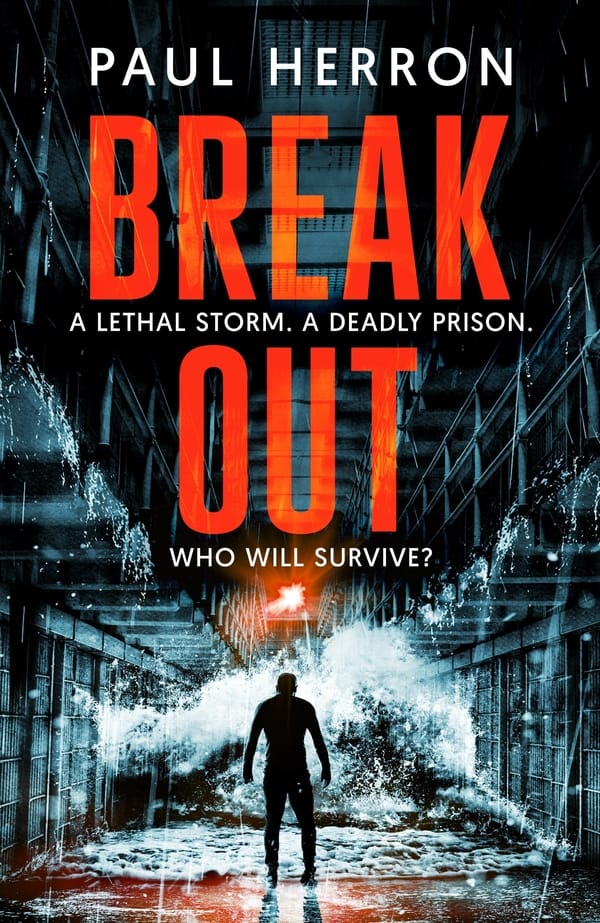 Also offering plenty of action and suspense is Paul Herron's Break Out.
When an apocalyptic storm sweeps across America the guards in a notorious 'supermax' prison flee, but not before unlocking all doors in the prison. As a result, the inmates are left to defend for themselves as the storm unleashes its fury and the floodwaters rise. Included among their number is Jack Constantine a former police officer and unrepentant killer of one of the men who slaughtered his wife and unborn child, and Kiera Sawyer a young female Correctional Officer, left behind on her first day of work. Together the pair try to fight their way to safety.
This is a foot to the metal thriller, that moves at a brisk pace from the first gunshot to the final bloodbath. The story and the characters seem straight forward, but Herron adds some quirks to keep it interesting. The tension builds well and there some horrific scenes of violence when the prisoners are first released and allowed to settle old scores.
There is a strong cinematic feel to this one and I think it will make a great action movie. 
Three and a half to four stars out of five.
Break Out is released in Australia on 9 March 2021 and in the United Kingdom on Kindle on 4 March and in hardback on 6 April.
Thanks to NetGalley and the publisher for a copy of the book to review.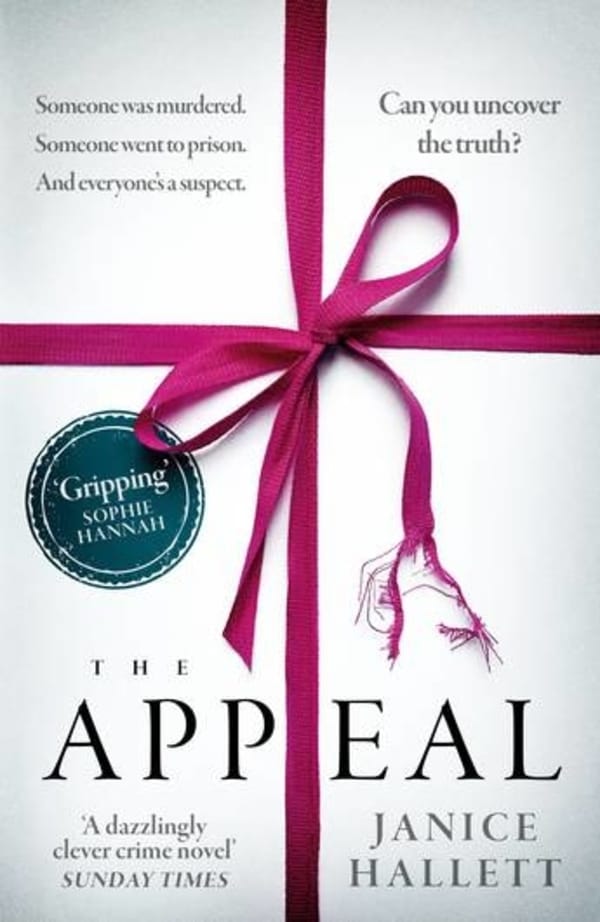 Finally, for those after quieter fare, Janice Hallett's The Appeal is a classical murder mystery told in a modern manner.
The central conceit of The Appeal, is that pair of legal juniors have been been given a set of documents, mainly comprising emails and text exchanges, to review. It is reasonably clear that a crime has been committed, but who the victim is and who has been arrested for it, is not revealed at the beginning. As the story proceeds, it appears that someone has been wrongly imprisoned for murder and that the real killer can be found within the bundle of papers. The narrative is solely comprised of these papers and the discussions and theories considered by the legal juniors.
It is an interesting approach and it takes a little while to get used to it. Nevertheless, after a few chapters I became quite engrossed and found it intensely riveting, with good twists and surprises. The stripped down narrative approach gives real pace to the story and you get a good sense of the different characters from their emails and texts. There is a large cast of characters, but Janice provides good summaries of who the major players are at the beginning and at strategic spots throughout to make it easy to keep up.
I quite enjoyed this one. The stylistic approach possibly removes some of the emotional attachment to characters that you might gain through a regular narration, but Janice does a good job of keeping the reader engaged and invested in the story and the outcome. There are also some nice splashes of humour.
Four Stars out of Five!
The Appeal is released in Australia in March 2021.