THROWBACK THURSDAY: BLACK FLOWERS by Steve Mosby (Alex North) – 2011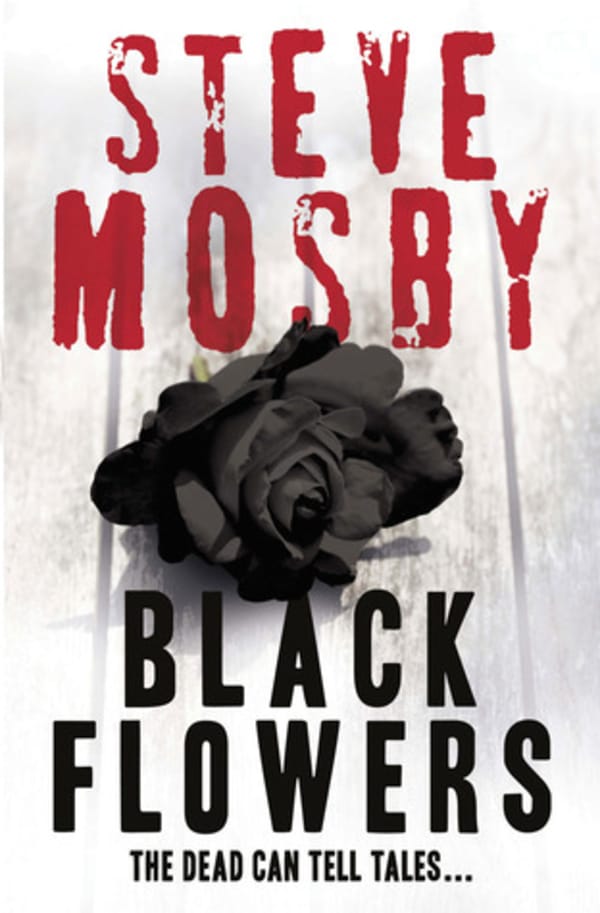 Alex North's novels The Shadow Friend and The Whisper Man have deservedly attracted considerable attention and praise. Just as intriguing, however, are the eleven novels that North wrote under the name of Steve Mosby.
Black Flowers is the sixth Steve Mosby novel and is a clever tale that, like North's The Whisper Man, uses a dual storyline to very good effect. When I reviewed it back in 2011 for the Canberra Times I described it as a "thoroughly enjoyable crime mystery".
Similar to Laura Lippman's What The Dead Know and Val McDermid's
A Place Of Execution, Mosby's Black Flowers deals with an investigation into the disappearance of young girls several years after the events occurred. Here is the full review:
"When his father, a mildly successful author, dies in strange circumstances Neil Dawson attempts to piece together the final moments of his life. In the process he finds that his father's death is somehow linked to an unusual novel from the 1990s, The Black Flower, about a young girl who mysteriously appears in a small English town. Dawson learns that the book is based on real events, and soon finds himself forced into a desperate search to find out what happened to the young girl and her link to a series of disappearances.
Although not quite in the same class as the novels by McDermid and Lippman, Black Flowers is a very cleverly constructed and thoroughly captivating novel. Mosby uses a variety of styles and mediums to tell his story, from Neil Dawson's first-person narration to extracts from The Black Flower, police reports, Wikipedia entries and the thoughts of the psychotic killer who is stalking Dawson and kidnapping women.
Mosby also tells part of the story through the eyes of a young policewoman who has her own links to the case.
The result is a very original and suspenseful novel that steadily builds to a strong climax. The characters are convincing and believably complex, and the story has elements of genuine originality and poignancy. Most importantly, Mosby skilfully keeps the reader engaged and intrigued and provides several good twists and turns. A thoroughly enjoyable crime mystery."
Black Flowers and most of the other Steve Mosby novels are readily available as electronic books and are quite reasonably priced in the United Kingdom, but more expensive in Australia. They are well worthwhile checking out.
Here is a link to a recent review of another Mosby book: The Cutting Crew: https://murdermayhemandlongdogs.com/throwback-thursday-the-cutting-crew-by-steve-mosby-alex-north-2005/
Here are the links to my reviews of the two Alex North novels: https://murdermayhemandlongdogs.com/the-shadow-man-by-alex-north-michael-joseph-july-2020/ ; https://murdermayhemandlongdogs.com/the-whisper-man-by-alex-north-michael-joseph-a32-99/