THROWBACK THURSDAY: SWEET LITTLE LIES by Caz Frear (Zaffre, 2017)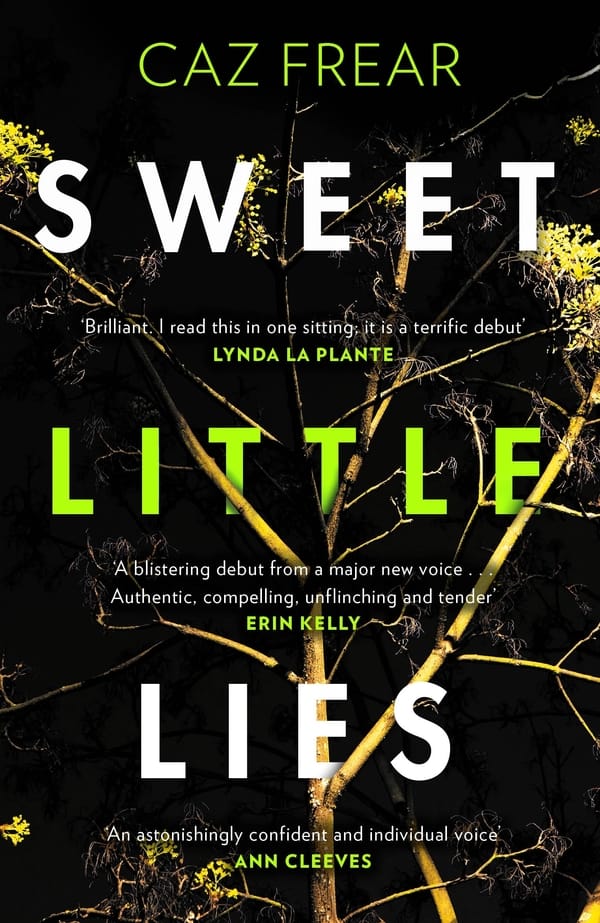 I missed Caz Frear's debut novel, Sweet Little Lies, when it first came out in 2017, but I have now caught up with it and I am glad that I did.
Sweet Little Lies is a very impressive debut novel, that steadily draws you in with some good writing and a cleverly constructed plot that builds to an unexpected ending.

Cat Kinsella is a twenty-six-year-old police Detective Constable working on the London homicide squad. Largely estranged from her family, apart from her nephew, she lives in a tiny apartment and focuses all her energy on her job. She is forever haunted by an incident eighteen years earlier when as a child on vacation with her family in Ireland she became caught up in the disappearance of a pretty teenager called Maryanne Doyle. Cat is convinced that her father was involved in Maryanne's disappearance, a fact she has kept to herself all this time.
All of her old memories are dragged to the surface once more, however, when another young woman is found strangled near her father's pub in London. Her dad was in the local area when the murder occurred and Cat worries that he is somehow involved again.
There seems to have been wave of crime stories lately where a female police detective is investigating a case that she has a secret connection to. Sweet Little Lies falls into this category, but Frear's strong writing and well developed characters lifts it above the rest of the pack. The story develops quickly and there are enough well concealed twists to keep it interesting. Cat becomes irritating at times, but she is a credible and convincing character and her attempts to keep her private and professional lives separate add well to the tension. I also liked some of the secondary characters, especially her colleagues on the murder squad, who are refreshingly different to the usual collection of fictional police detectives.
In all, Sweet Little Lies is a very strong debut and I am keen to track down the second book in the series, Stone Cold Heart, which came out earlier this year.
Four Stars Out Of Five.