Trashy Book Covers
Each Tuesday I will be highlighting pulpy crime covers from my collection.
Three different covers of Erle Stanley Gardner's The Case Of the Caretaker's Cat (see more at my post of 23 May 2019):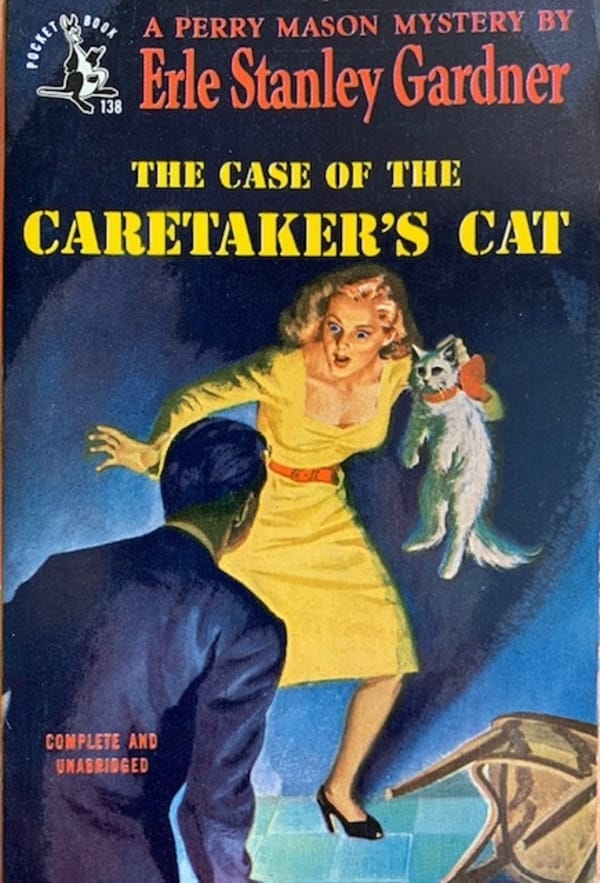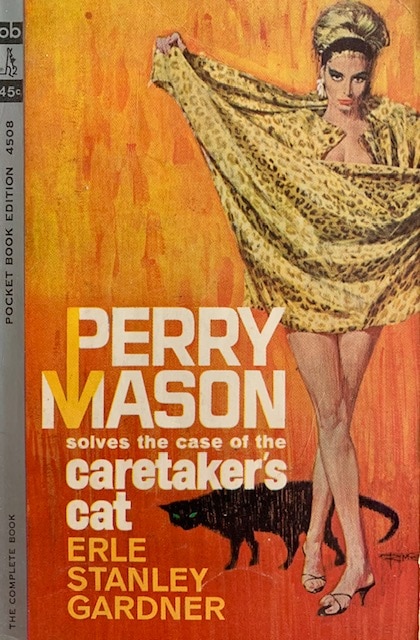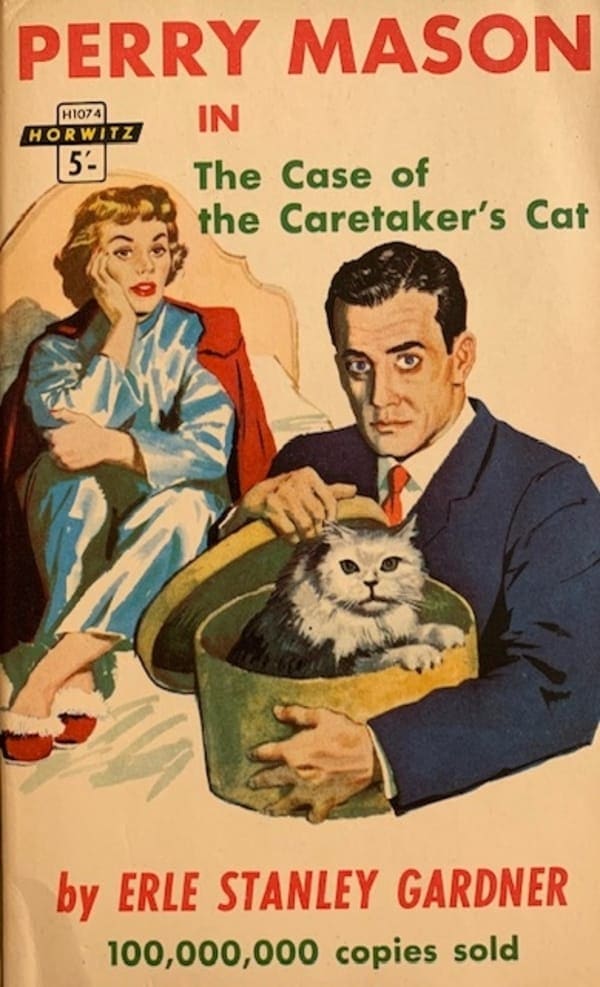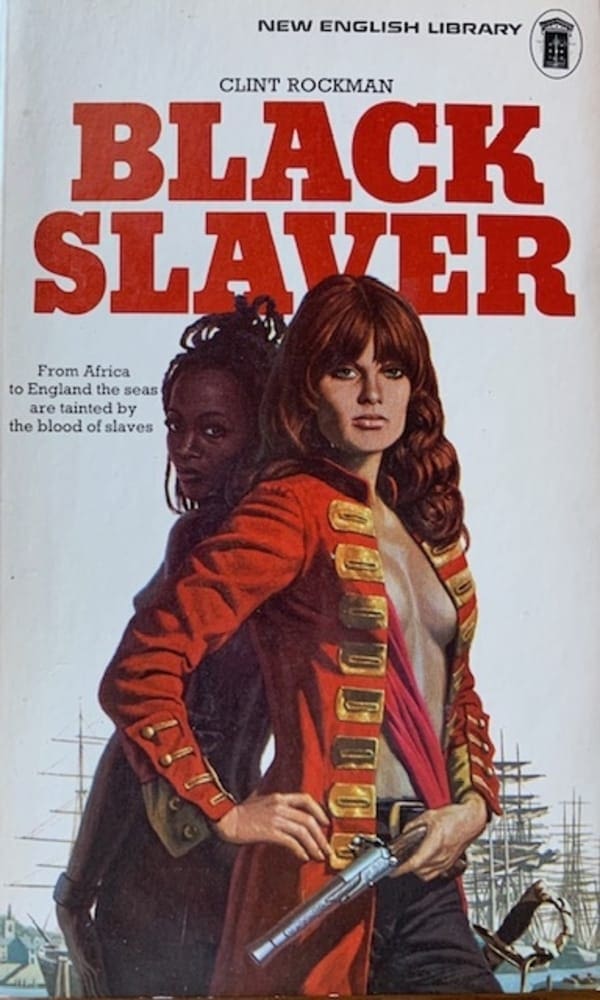 This plantation/slaver novel by Clint Rockman (Kenneth Bulmer) is more maritime adventure than plantation porn. Its striking Richard Clifton-Dey cover makes it a stand out example of the genre. See more at my post of 14 May 2019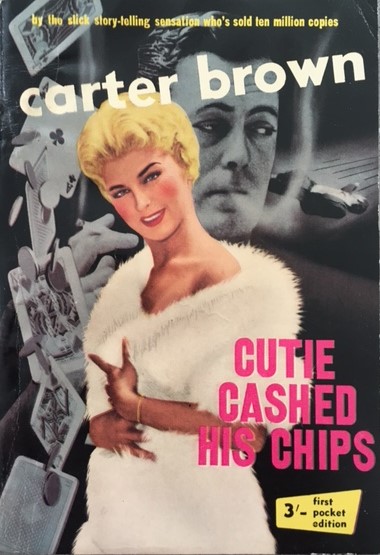 See my post of 30 April for more detail.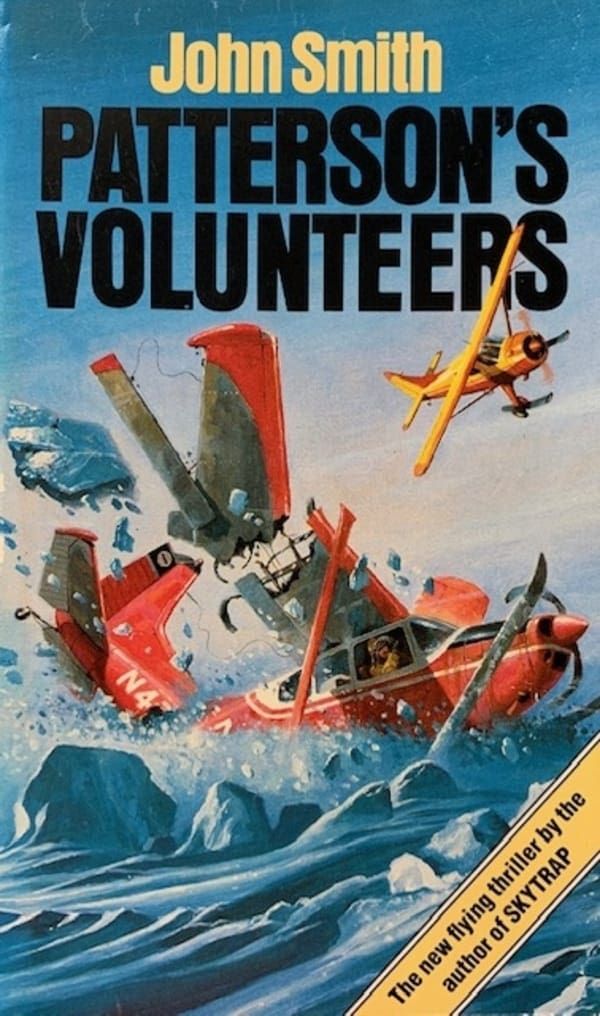 This bright, action packed cover nicely catches the feel of British adventure thrillers from the 1970s and 80s. More at my post of 19 April 2019.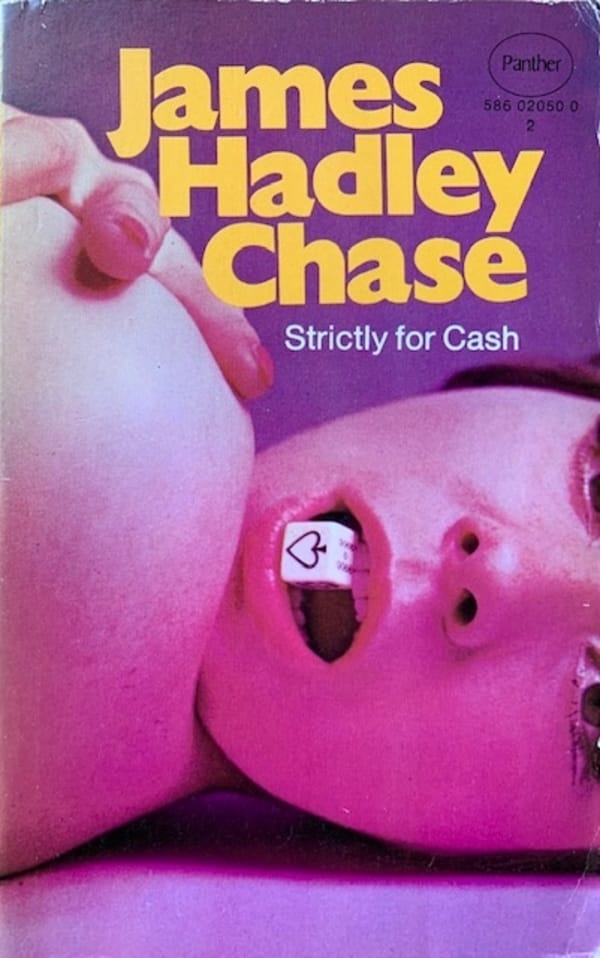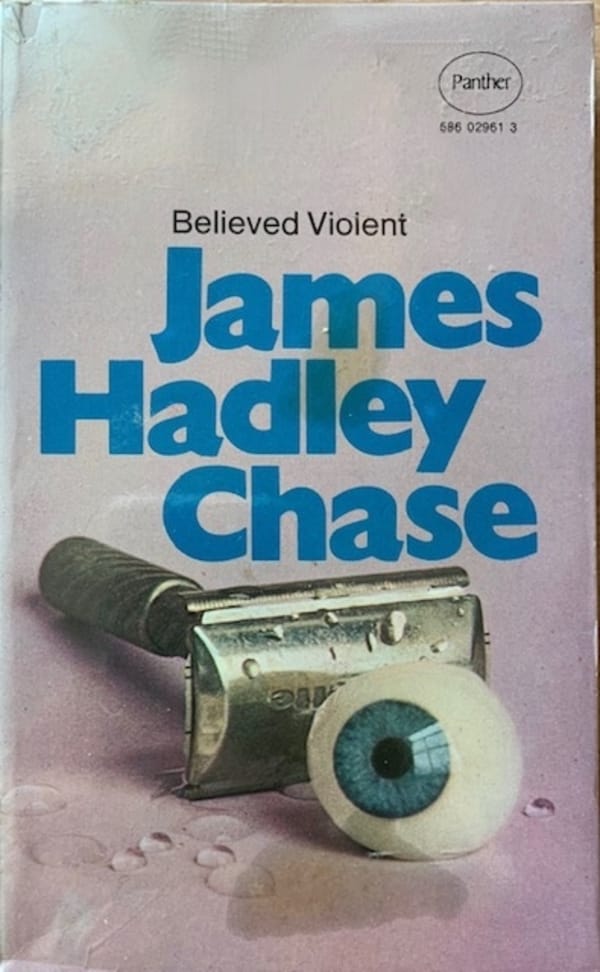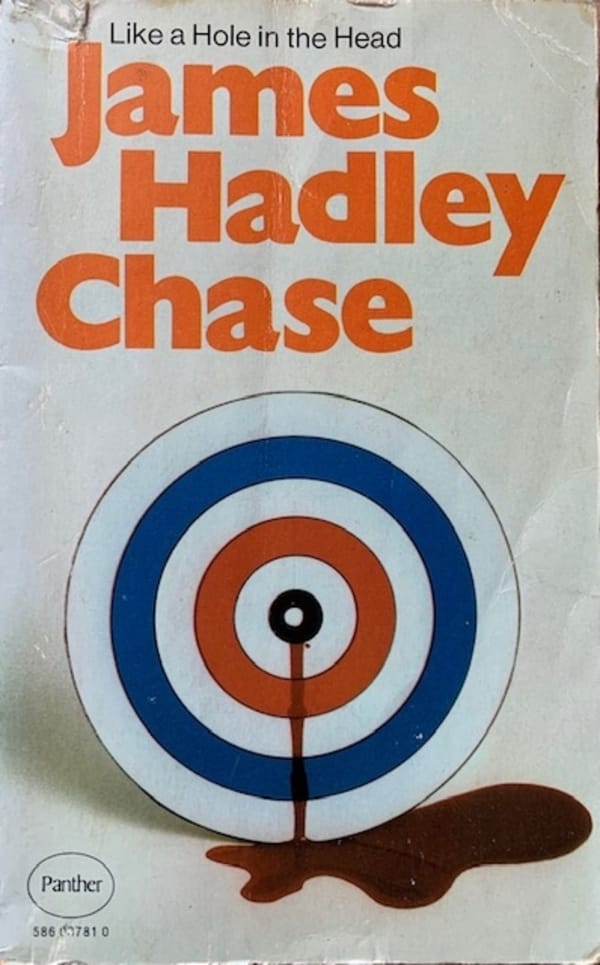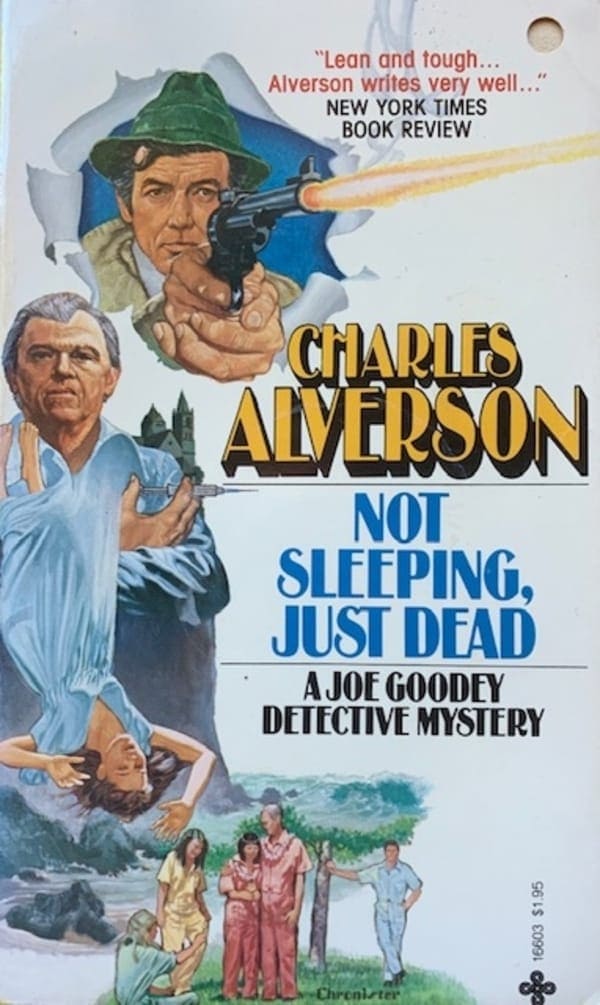 This is the second book by Charles Alverson about PI Joe Goodey. The cover is very crowded but contains a number of the main tropes associated with 1970/80s PI books. See more at my blog of 9 April.
The cover of this Nazi-torture pulp features a well-placed riding crop. Horwitz, among other Australian publishers, catered to a strong public appetite for Nazi POW stories, usually involving the torture of young women. The cover is by Col Cameron. See more at my Blog Post of 2 April 2019.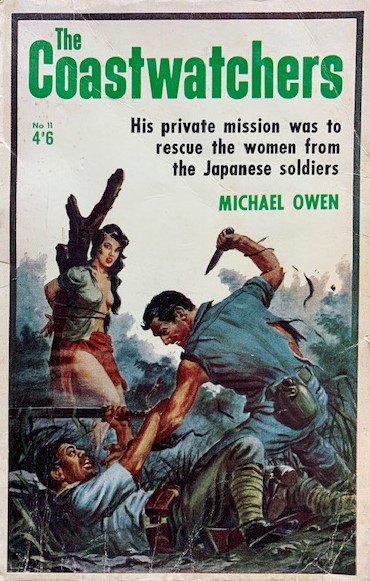 The Coastwatchers by Michael Owen (Horwitz, 1965)
This catchy cover by Col Cameron captures the style of Australian POW fiction which flourished during the 1960s. More detail on today's blog: 25 February 2019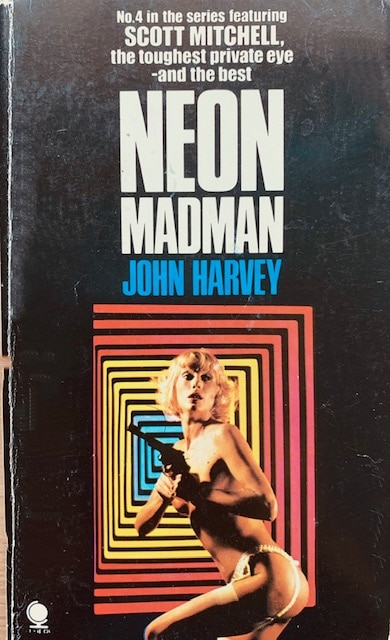 Neon Madman by John Harvey was the fourth and last book in his series about tough British PI Scott Mitchell. This is the 1977 Ist edition by Sphere. More details in today's blog (19 February 2019)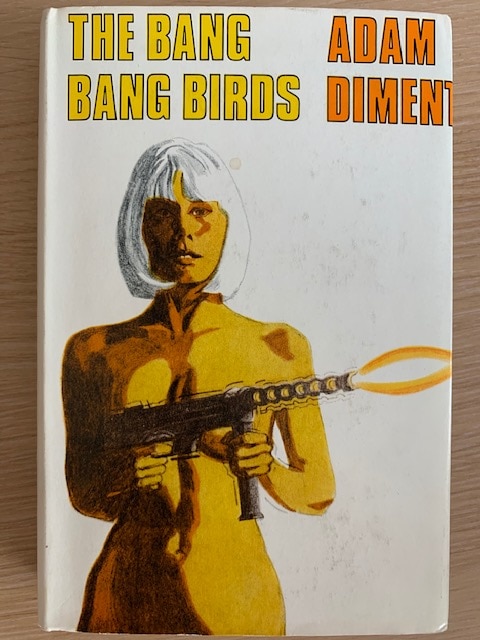 This 1968 Thriller Club edition of Adam Diment's The Bang Bang Birds has a great 'art class' drawing of a young woman with a strategically placed machine gun. Although not as eye-catching as the psychedelic covers of the original hardback and paperback editions, with naked girls wearing stockings and holding machine guns, it is still quite good. More details in today's blog (12 February).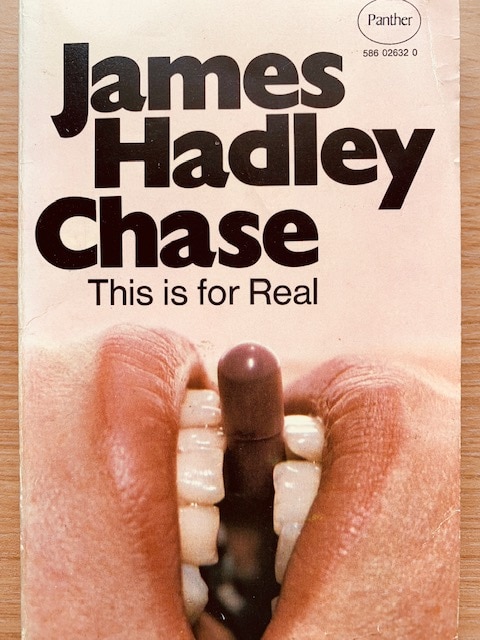 This 1973 Panther cover of James Hadley Chase's This Is For Real features a striking image that would probably not be acceptable today. The cover is unusual for a James Hadley Chase novel, which usually featured semi-naked women and guns (as the one for You Have Yourself A Deal shows below). The book is the first entry in Chase's four book series about Mark Girland, a free-lance CIA agent based in Paris and is well worth checking out. More details in today's blog (5 February 2019).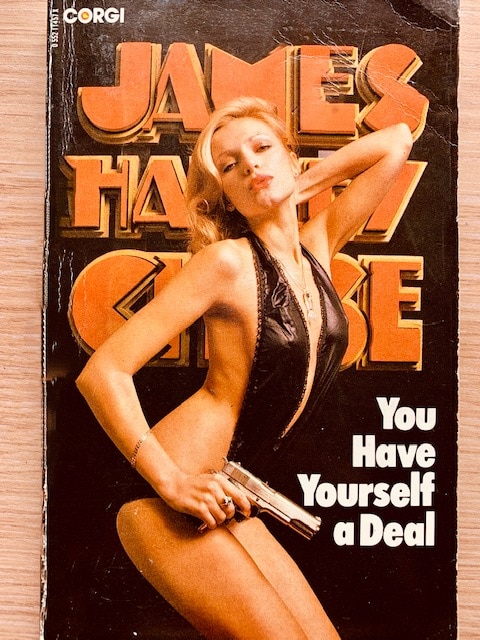 You Have Yourself A Deal – Corgi 1980
This Fleetway Thriller Library cover is typical of lower tier British thriller covers in the 1970s. See more at today's post (7 May 2019).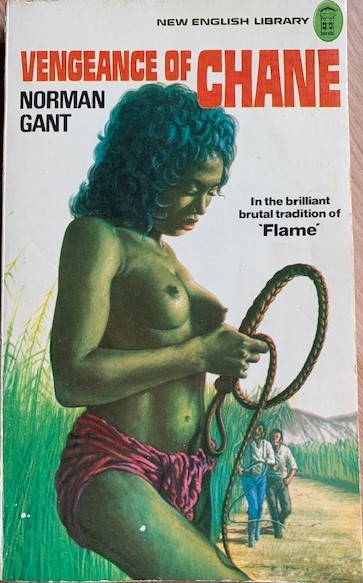 Plantation Pulp was a weird sub-genre of Men's Adventure novels that appeared in the late 1960s and 70s. New English Library (NEL) were a particularly enthusiastic promoter of Plantation novels and this example by Norman Gant features the typical NEL cover of nudity and implied violence. See more at my Post of 29 March 2019.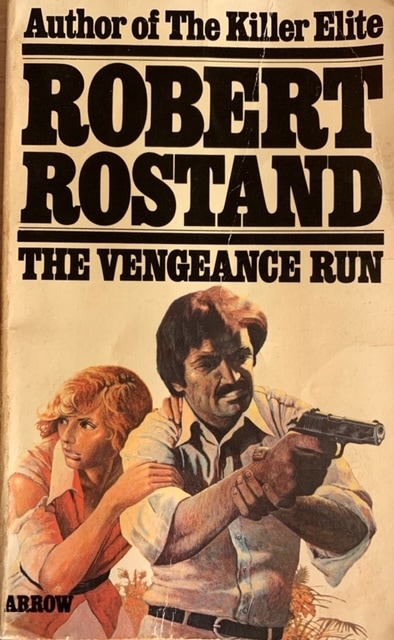 The Vengeance Run was Robert Rostand's second novel and is a solid example of the revenge/heist novel of the 1970s. Set in Rio during Carnaval is a tough action thriller that builds to a good ending. More details in my Post of 19 March 2019.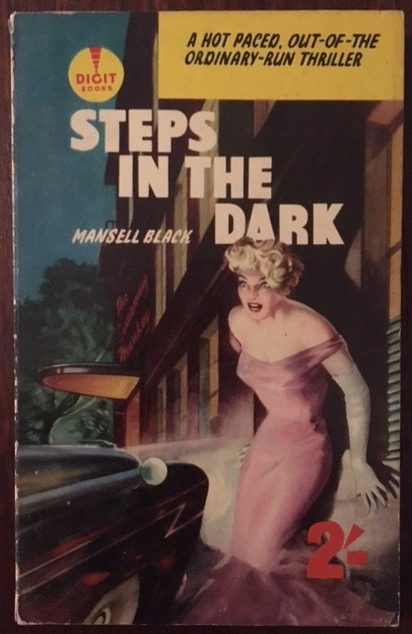 This eye-catching Digit cover is by James McConnell. See more at my Post from 13 March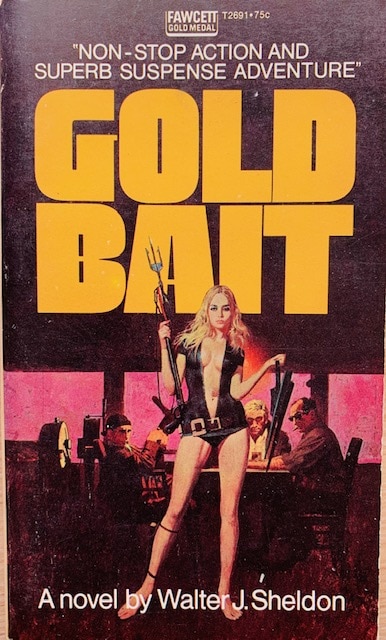 This 'treasure hunter' thriller from 1973 has a great Robert McGinnis cover. Read more at today's blog post (5 March 2019).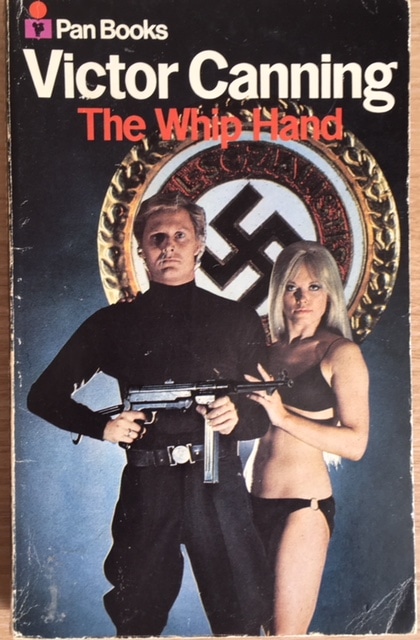 This 1971 Pan cover of Victor Canning's The Whip Hand has all the elements of a trashy 1960/70s cover – blondes, Swastika, machine gun and bikinis!