TRASHY TUESDAY: BADGER SUPERNATURAL COVERS BY HENRY FOX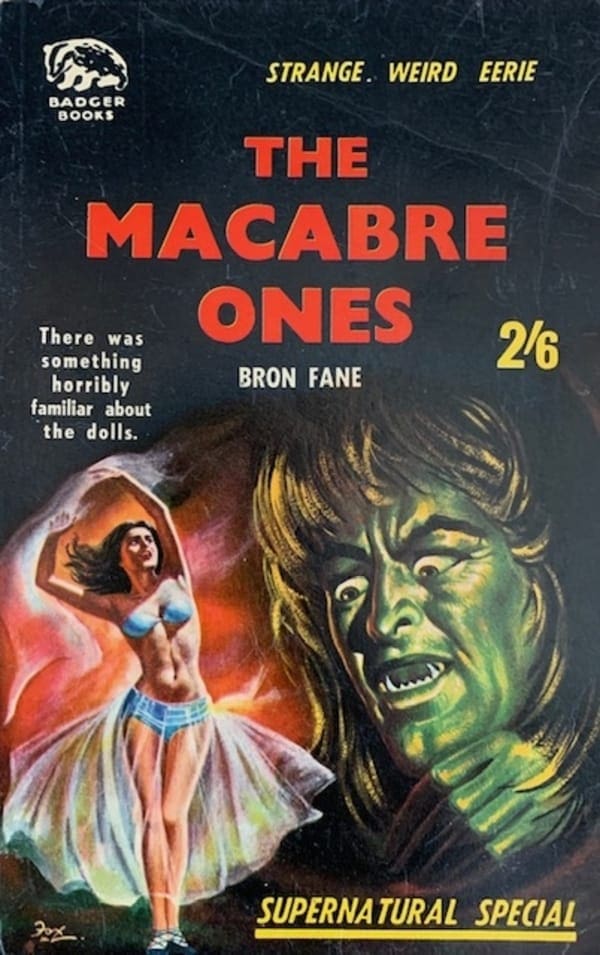 The cover illustrator Henry Fox became almost as synonymous with Badger Books (1960-67) as the legendary Lionel Fanthorpe who wrote most of the Badger output (under various pseudonyms).
Henry Fox provided covers across the range of genres produced by Badger Books, including science fiction, westerns and war novels. His most distinctive work, however, can be seen in their Supernatural Special series, which ran for some 109 books.
The covers usually had a dual picture format, with a woman (and sometimes a man) to one side looking scared, while on the other side there was the source of her fear. The stories were quickly produced and usually relied on old horror staples of witches, ancient curses, evil Chinese demons and African witch doctors, which Fox recreated on the covers. The covers were as quickly produced as the stories and not surprisingly there was often a sameness to them. The women are more cartoon-ish than those on American paperbacks of the time and the lack of detail in the background also suggests an urgency in the drawings.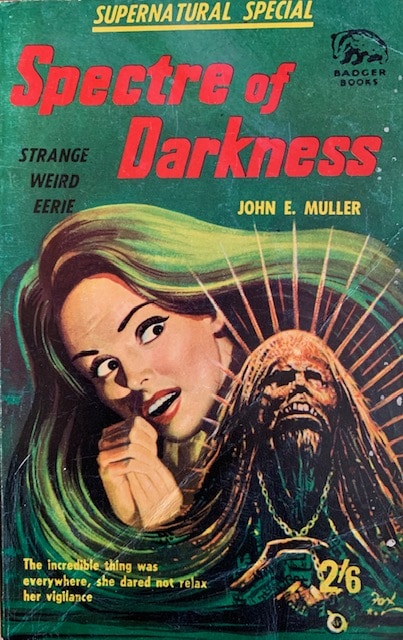 Although the quality of the artwork is not great, there is a certain charm to their stylised approach and Fox's use of colour and dramatic gestures, especially involving the hands. As can be seen there is a strong similarity between the artwork for The Macarbe Ones and Spectre of Darkness above and Dark Legion and Supernatural Stories No. 97 below. Even though there is no signature on the cover for Supernatural Stories No.97, it is clearly a Fox drawing. The style is the same and the woman on cover even has a striking similarity to the woman on the cover of Spectre of Darkness (albeit with different hair colour).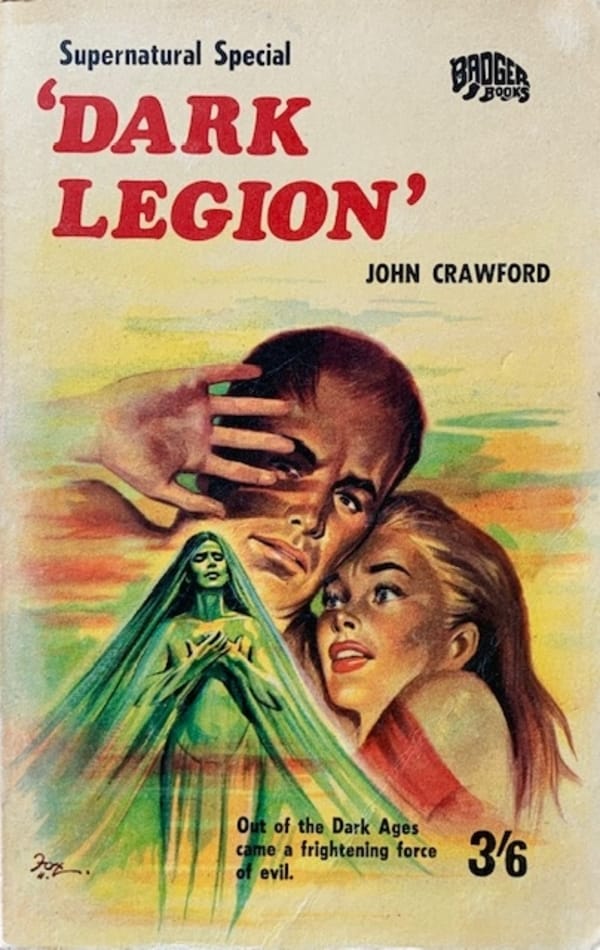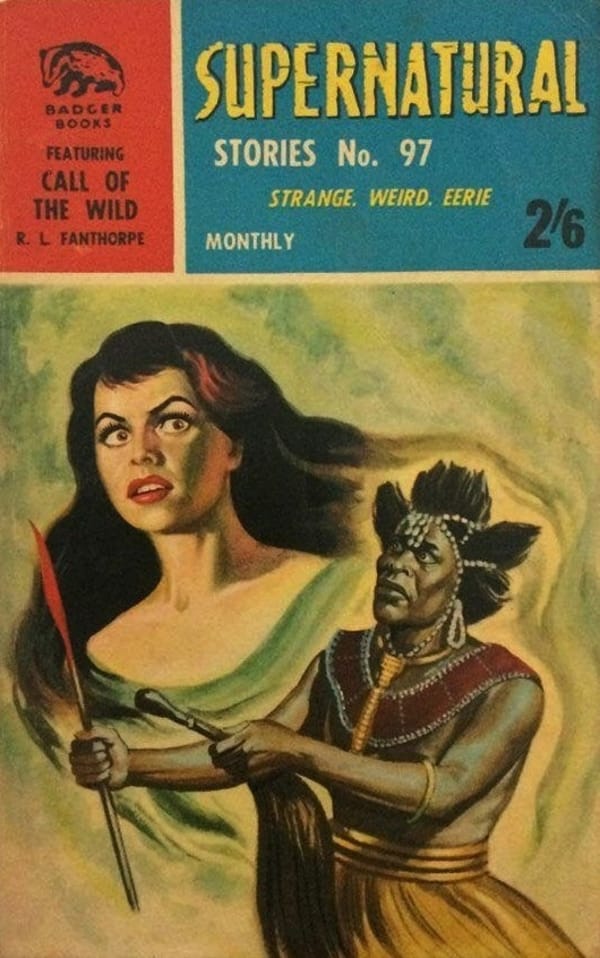 The covers all have that Badger chasteness about them. The women are always dressed, even if in only a bikini top, and the horror is quite tame by the standards of other British pulp covers.
It is not clear if the cover for From Realms Beyond (below) is by Fox or not. It is not signed, but is in the same style. The woman would not be out of place on a Fox cover and it features a clumsiness with the hands, which was often a feature of Fox's covers. There is however, a slightly different feel to the drawing and Fox usually liked to draw wide, opened eyes. Regardless of who drew it, it fits nicely in the Badger palette of covers.