TRASHY TUESDAY: GLASSES ON COVERS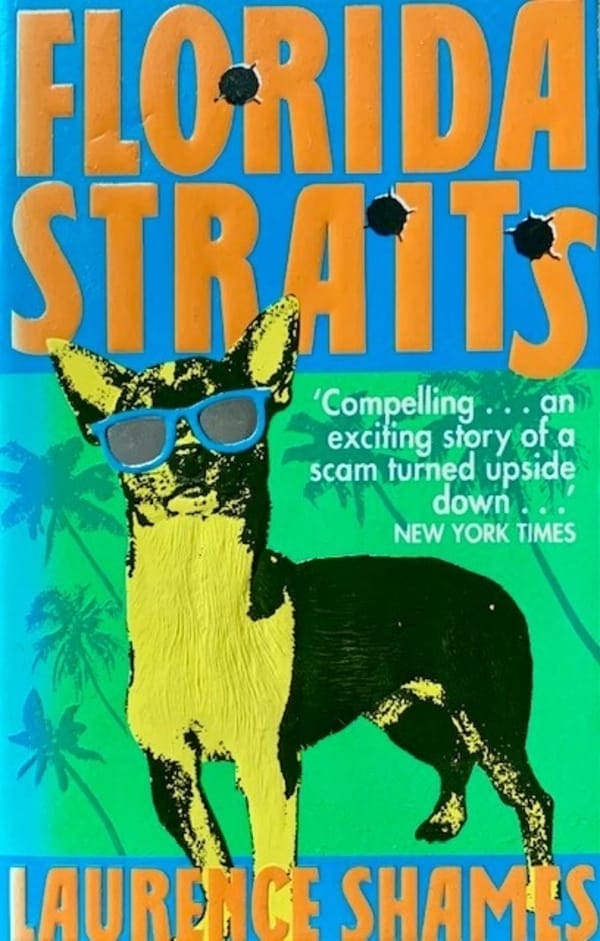 George Easter over at his Deadly Pleasures site recently did a good article on the use of glasses and masks on the covers of Michael Gilbert's books: http://new.deadlypleasures.com/2021/02/20/glasses-mask-in-vintage-paperback-art/
It reminded me of the above cover for Laurence Shames' Florida Straits, which nicely captured the feel of those Miami-based novels in early 1990s that were trying to cash in on the success of authors like Elmore Leonard and Carl Hiaasen. The bright colours, the bullet holes and the zaniness of the cover readily conveyed that whole Miami crime fiction scene at the time. It is actually one of my favourite covers!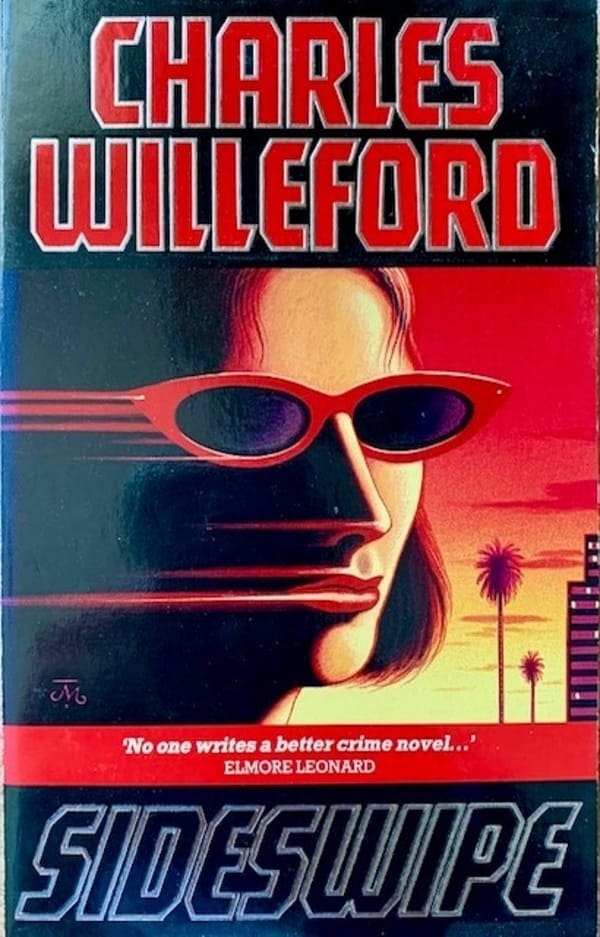 Also very good was this Mysterious Press edition of Charles Willeford's classic, Sideswipe. Again the hot colours and the cool looking girl and glasses really give it a good Miami vibe.
Very different, but just as effective in its own way, is this 1979 cover for Tony Hillerman's Listening Woman. It subtly, but efficiently conveys just enough information about the story and the dangerous desert terrain in which it is set. A good use of glasses!
The legendary Mike Ripley of Kiss, Kiss, Bang, Bang etc fame, reminded me of this terrific cover for the Top Notch Thriller edition of James Mitchell's classic Callan novel, Smear Job. Mike also modestly admits to designing and photographing the cover – a superb job!
George's article has inspired me and I will be on the look out for other similar covers.